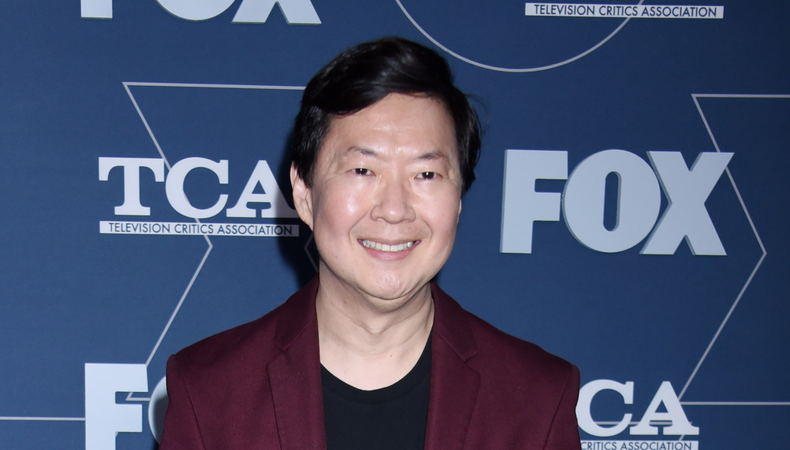 "In the Envelope: The Actor's Podcast" features in-depth conversations with today's most noteworthy actors and creators. Join host and Awards Editor Jack Smart for this guide on how to live the creative life from those who are doing it every day.
Actors and comedians at any level can study Ken Jeong's trajectory through the entertainment industry—particularly those breaking into it later in life, as he did at age 37. The fact that he's also a licensed physician who swapped a career in medicine for one in the arts makes him truly one of a kind, and something of an expert on balancing work and life.
"It really boils down to passion," says Jeong of the overlap between two very different careers. And, he adds, following your instincts is key. "Life is an improv: we're just all figuring this out as we go along. And we need to listen and look for flags, whether they're red or blue or green."
Growing up in North Carolina and studying medicine, Jeong dabbled in stand-up and improv on the side. Until his big break in Judd Apatow's "Knocked Up," his two passions coexisted: during his residency in New Orleans he won the Big Easy Laff-Off comedy competition; when he moved to Los Angeles to work at Kaiser Permanente, he rubbed elbows and performed at various comedy clubs; at one point, "The View" featured him on a segment dubbing him the funniest doctor in America. Around the time Jeong met "The Office" casting director Allison Jones, his wife encouraged him to consider making the leap to performing full-time.
"I wanted to be a working actor, a working character actor," he says. "My whole goal wasn't to be famous. If I could make an income kind of compatible to what I was making as a physician, great." But doing so did not require abandoning medicine entirely; not only does Jeong consult or assist on medical issues on set to this day, but his "Knocked Up" breakout role was, notably, a doctor.
"Acting is all about referencing your life, and I had lived the life," he points out. Being 37 and a practicing physician directly informed the hilariously burned out Dr. Kuni. "I played a version of a doctor [having] a bad day.... There's no amount of teaching or talent in the world that can get you to that state. It's life that gets you there."
More Apatow films followed, and Jeong stole the show in the "Hangover" trilogy, the sitcom "Community," his writing and producing debut "Dr. Ken," the SAG Award–nominated "Crazy Rich Asians," multiple voiceover projects, a comedy special, and much more. He's now perhaps best known as an outrageous panelist on the Emmy-winning "The Masked Singer" and host of "I Can See Your Voice," two hit Fox reality competitions.
"As an actor, you want to make sure all your takes are perfect," says Jeong, who admits to being a chronic over-preparer when it comes to auditions. "But in the unscripted space, it's all about flow. They're never looking for perfection. It's unscripted, you're not reading off of anything! So you have to be authentic."
Tune in at the links below to listen to Jeong's career advice, including thoughts on Asian-American representation in the industry (and the gratifying rise of "Shang-Chi and the Legend of the Ten Rings") and teasing the new season of "The Masked Singer." Then stick around after the interview for a recap of notable highlights from the 2021 Primetime Emmy Awards.
Listen now on: