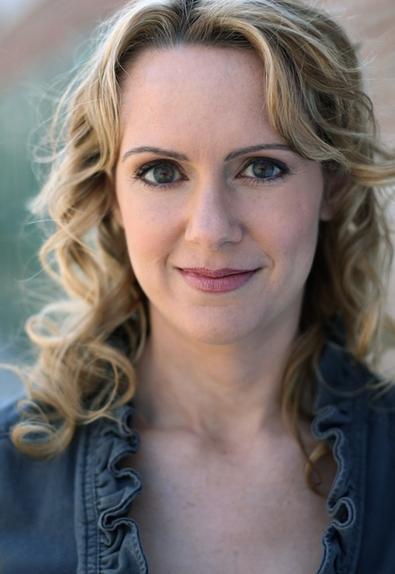 I have a friend in California who produces a festival where new plays are given lively readings by a troupe of actors. Several times per year, she solicits submissions from local playwrights, and handpicks a group of actors to bring each play to life. It's a short commitment—just two rehearsals for a one-night reading—and the actors and playwrights really enjoy the art being created and community being built.
But no matter how many plays are produced—or how happy the participants involved are—there is always at least one actor who drops out of the festival last minute. And they almost always use the same excuse, "I'm sorry, it turns out my job needs me that day. I know I committed to you, but I can't really afford to miss a day of work." And, as usual, the producer doesn't argue and struggles to find a last minute replacement. I mean, seriously, how can you argue with an actor who's short on funds? We've all been there, right?
Here's the kicker—other actors somehow find a way to make it work. So, if most actors can relate to the "short on funds" scenario, what makes some actors bail on their commitments while others remain reliable? I want to talk very seriously about a discussion about our careers that is taboo, one that makes people squeamish because it sheds a not-so-flattering light on a behavior that threatens to kill our industry: Making excuses, or what keeps us from being accountable.
Accountability is defined by the Merriam-Webster dictionary as, "An obligation or willingness to accept responsibility or to account for one's actions." More plainly, this means doing what you say you'll do—being reliable, dependable, and someone that others can count on. On the surface, I'd imagine most people consider themselves accountable. We show up for work. We keep coffee dates with friends. We send birthday greetings and call our families on the holidays. We're even accountable for things that are less than desirable. We take out the garbage when it gets smelly. We go to the dentist twice a year. We tell a friend when they have something stuck in their teeth. So, how is it that there's a small population of actors who are completely unreliable, even when it comes to something as important as their career?
First, let's look at the "money" excuse that I highlighted above. Using the money excuse is the fastest way to shut down a conversation. No respectful person would dare challenge someone on what they can or cannot afford, right? So a person shirking their responsibilities can easily use the money excuse and get out of nearly anything. To this, I have a controversial response: We find the time/money/energy for the things we value. Thus, "I don't have..." is just an excuse.
When we use an excuse like, "I don't have time," or "I really don't have the funds" or "I'm too tired to commit" those are dramatic ways of saying, "I don't value *xyz* enough to spend my time/money/energy on it." Sounds kind of distasteful, right? No wonder we use the money excuse. It's much easier to tell someone you are short on funds than telling them that you don't value what they are offering. We even make these excuses to ourselves when we don't live up to our own expectations. "I would be further along if I didn't have a day job," or "I really want to be in a Broadway musical, but I don't have the time or money to take dance and voice lessons." It's like we live in an excuse cocoon, which keeps us safe from all of the risks and benefits that come from taking a stand in our careers.
But the truth is, we do have the money, the time, and the energy. We just don't want to give up the resources for that particular event. Think about it. What is the last purchase you made for yourself—be it classes, an electronic device, a theater ticket, a cup of coffee, etc. We made a determination, at that moment, that we valued that item enough to trade money, time, or energy for it. We somehow made it work. In contrast, there are other things throughout our day that we pass on, because we didn't value it enough to spend our hard earned resources on it.
Next time, we'll explore ways to address our excuses. How can you find motivation to follow through on your commitments? When is it ok to say "no"? Leave your comments and ideas below!
Erin Cronican is a professional actor (SAG-AFTRA/AEA) with over 20 years of experience performing in film, TV, plays and musicals (NYC, LA, regionally). She also runs The Seeing Place Theater a critically acclaimed non-profit, indie company in NYC. Passionate about sharing her knowledge with other actors, Erin is the lead coach and founder of The Actors' Enterprise, one-on-one coaching service that provides affordable career coaching to actors who want to feel more fulfilled and in control of their careers. She helps actors set goals, design their materials, organize their business, and create a plan of action with easy tools that can take them to the next level, with an emphasis on feeling empowered and working smarter, not harder. First consultation is always free. Follow her on Twitter @ErinCronican and like her on Facebook.