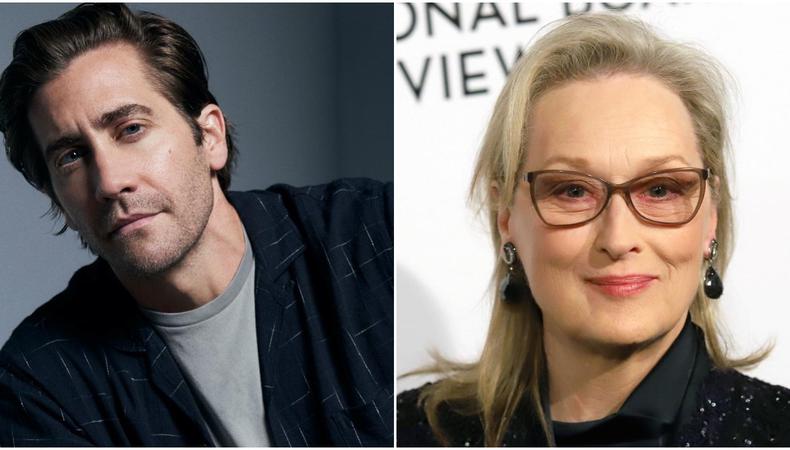 We almost had a film adaptation of Stephen Sondheim and James Lapine's "Sunday in the Park With George"—and it almost starred Meryl Streep and Jake Gyllenhaal. Yes, seriously.
In a recent interview with The Hollywood Reporter, Lapine revealed that a few years back he had put pen to paper, written a screenplay adapting the 1984 musical, and introduced the idea that Jake Gyllenhaal would star in the tuner.
This was before Gyllenhaal appeared in the title role in the 2017 Broadway revival of the musical. However, as it turns out, that casting only occurred because Lapine had previously wanted to cast him in a big screen version first.
He explains: "Flash forward to [producer] Irwin Winkler, coming out of the woodwork 20 years later and wanting me to work on something he was producing. And I didn't want to do it, but I said, 'I really, really always wanted to do "Sunday." ' So he said, 'Let's do it,' " Lapine recalls. "And I sat down and wrote a screenplay. And that's when I called Jake Gyllenhaal and said, 'I think this is the perfect part for you.' "
READ: Jake Gyllenhaal Warns You Should Never Do THIS on Set
Gyllenhaal was onboard to do the on-camera project, as was the other actor whom Lapine had in mind to lead—that would be Ms. Streep. But unfortunately, the team went out and pitched it around Hollywood "and nobody bit," Lapine says. "I don't know [why]... So we had Jake and Meryl. I thought, Well, this will go. It was before all these movies and streaming shows that are musicals. So I think maybe our timing was really, really bad."
Well, in movies and in life, timing is everything. So maybe we can expect this "Sunday" film at some point down the line? Lapine certainly hopes so. "Maybe somebody one day will make it," he says. "That would be really a delight."
Looking for remote work? Backstage has got you covered! Click here for auditions you can do from home!