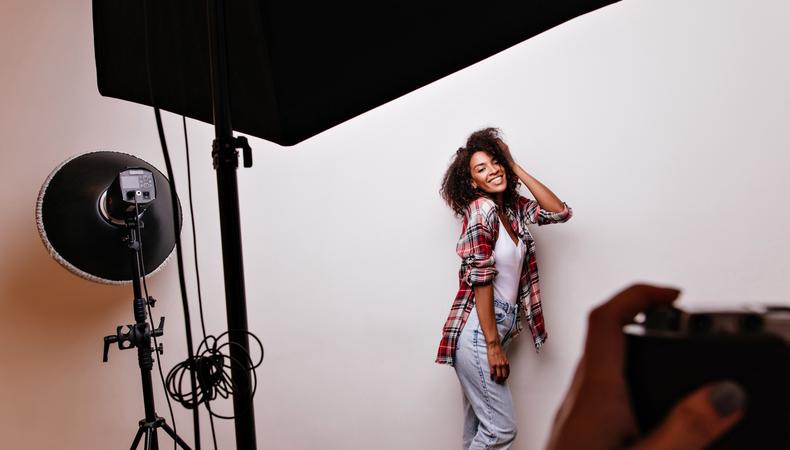 Being invited to your first model photo shoot can feel equal parts incredible and intimidating. To help ease the way, we've compiled this guide for models on how to prepare for and what to expect on photo shoots, including what to wear and how to give your fiercest looks.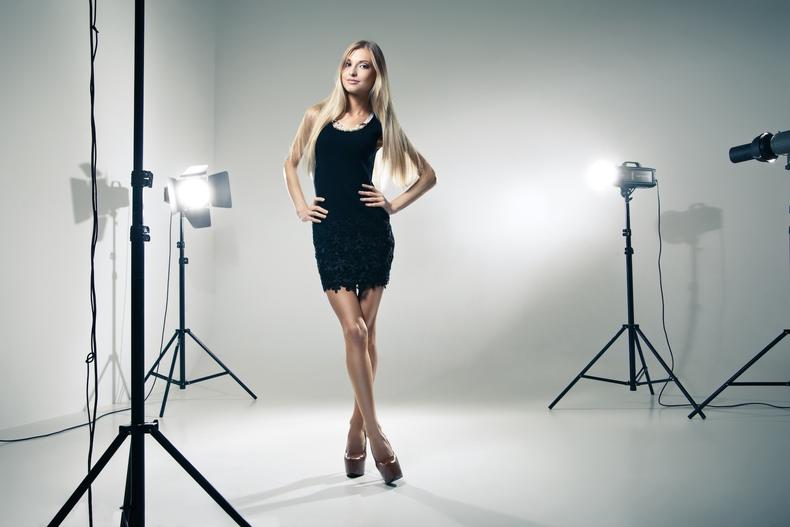 Julenochek/Shutterstock
The process of doing a photo shoot begins long before the big day. When preparing for a photo shoot, it helps to heed the words attributed to Alessandra Ambrosio: "Take care of yourself, be healthy, and always believe you can be successful in anything you truly want." Taking care of yourself and being healthy usually entails starting preparations ahead of time to ensure you're camera-ready from H2T.
Exercise:

While the time and effort you dedicate to fitness will vary depending on your model and photo shoot type, getting your body in the best shape can help you feel confident the day of your shoot.

Diet:

Aim for nutritious, protein-rich meals so you feel your best and have enough energy for those long shoot days.

Hydration:

Drink plenty of water in the days leading up to your shoot. This will help your skin look its best, decrease bloat, and ensure you have enough energy to get through a long day in front of the camera. You may want to ease up to just a few sips when needed the day of your shoot so you're not interrupting the flow with a ton of bathroom breaks.

Hair care:

Unless requested otherwise, style your hair in a comfortable, natural way that suits you. If there are any areas you're asked to be hairless for the shoot, do hair removal that leaves you smooth and sans irritation in advance.

Skin care:

Be sure to engage in good skincare practices leading up to your shoot. Wear sunscreen and avoid too much sun and wind exposure. If you're asked to get a spray tan, make sure your skin is prepped so it applies evenly. Lotion up the day of your shoot to avoid dry, flaky skin.

Nail care:

Nail your look with short, natural, clean, and manicured nails.

Sleep:

A well-rested model makes for a better look—particularly when it comes to the eyes. Practice good sleep hygiene leading up to the shoot.
Keep in mind that your preparation process will vary depending on the type of photo shoot. For example, a foot model will likely spend extra time and care ensuring their tootsies are primped and polished, while a swimsuit model may focus more on their physique and beachy waves. Always check the terms of the shoot ahead of time so you meet its specifications.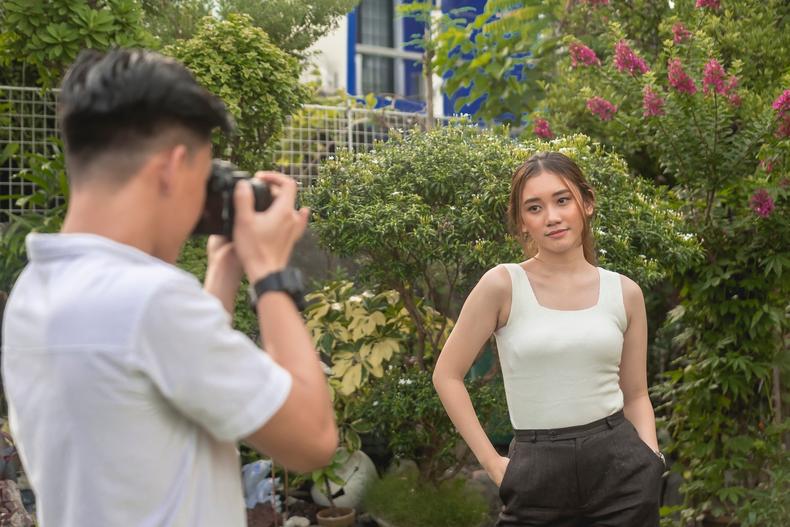 MDV Edwards/Shutterstock
What you wear for a photo shoot depends on the specific look your client is going for as well as the type of shoot itself. Of course, if you've made it to the big leagues, hair, makeup, and wardrobe will be provided for you. Until then, the general rule is to keep it simple:
Minimal prints or patterns

Classic cuts and colors
Harmonious hues

Consistent style

Simple, classic accessories
If you're expecting wardrobe changes or are modeling skimpier attire, wear loose clothes to avoid telltale marks on your skin.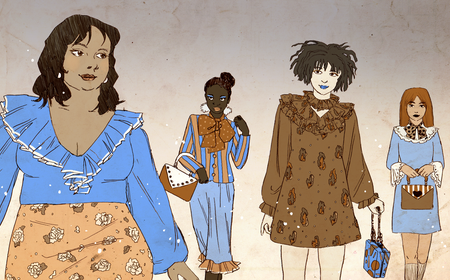 How to Become a Model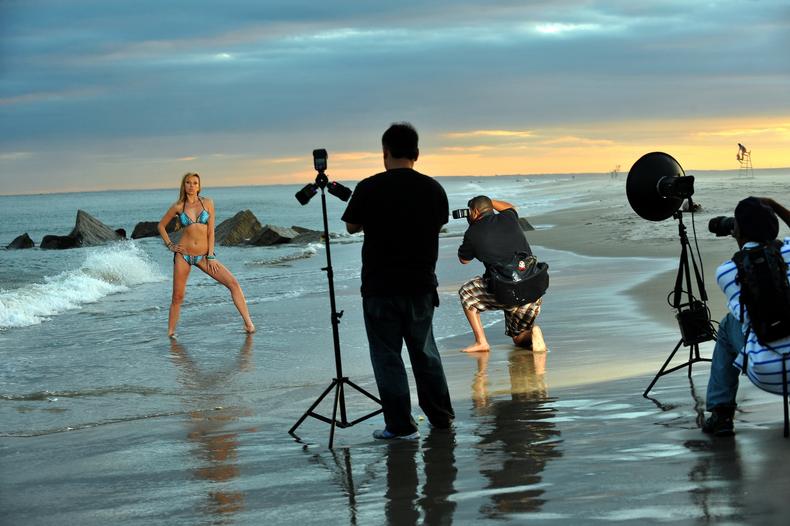 FashionStock.com/Shutterstock
Models can generally expect to earn around $125-$175 per hour. Photo shoots usually take a minimum of two hours, but can last a full eight-hour day or more.
The exact amount models make for a photoshoot depends on numerous factors, including your experience level, the type of modeling, and the length of the shoot. In addition to your base pay, you also have to consider any commission taken by the agency as well as whether or not you negotiated a bonus.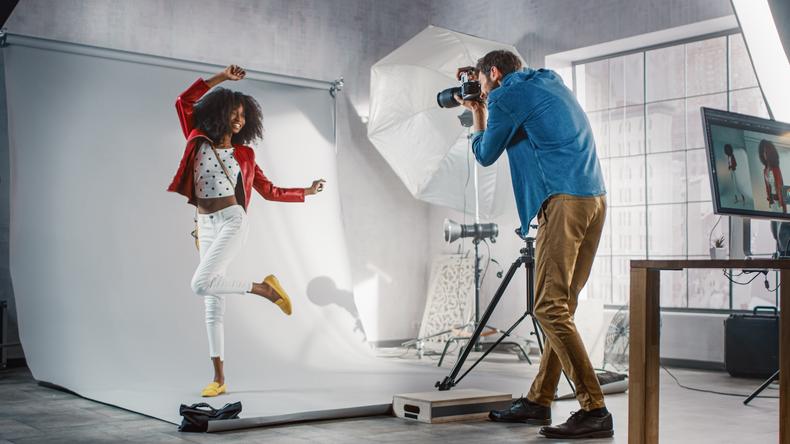 Gorodenkoff/Shutterstock
Practice your poses:

Actively consider your poses ahead of time so that you feel confident in front of the photographer. Practice in front of the mirror, with friends, and using your own camera to figure out which poses let you work it.

Try different expressions:

Similarly, practice different facial expressions to see which ones help you bring it the best.

Don't forget the essentials:

Water, a light snack, your toothbrush and phone charger, nude undergarments, and heels are among the essentials you need to slay.

Bring an escort:

Bringing a friend or manager to the shoot can help you feel more comfortable and keep you safe.

Think fierce: While this one is easier said than done, if you can take a few beats to meditate, listen to your favorite song, or find some other way to loosen up, you'll feel—and look—better for the shoot. "I listen to rap, rock, and hip-hop before a shoot because that embodies badass women to me," Sailor Brinkley Cook told InStyle of how she amps up for a shoot. "In front of the camera, I try and develop this alter ego of thinking, 'You're the shit, you're badass, you deserve this.' "