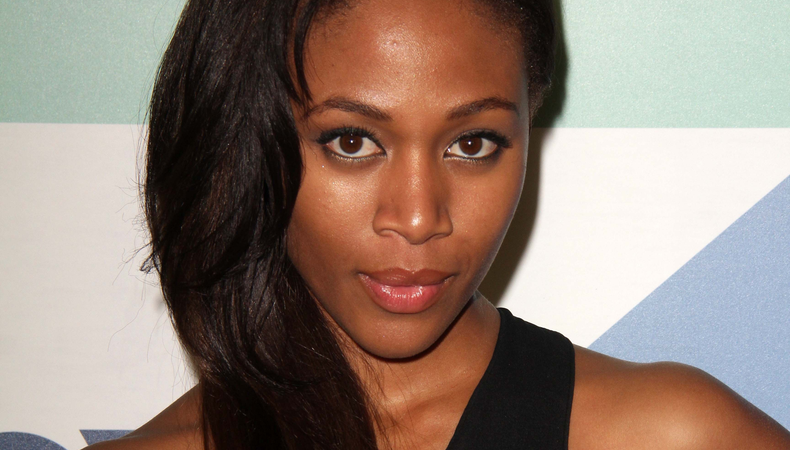 "In the Envelope: The Actor's Podcast" features in-depth conversations with today's most noteworthy actors and creators. Join host and Awards Editor Jack Smart for this guide on how to live the creative life from those who are doing it every day.
In both navigating her impressive career and approaching the acting craft, Nicole Beharie has never given less than everything she's got. That philosophy, she tells "In the Envelope" listeners—"I'm going to do what feels right, and I'm going to give it 100%"—is what has guided her journey; as anyone in the biz can attest, being an artist requires both following your gut and rolling with the punches.
"There are some low lows, but there are some high highs," says Beharie. "I think that one of the big things is finding what balances you and grounds you when there are lean periods."
With roots in the American South, Caribbean, and U.K., Beharie attended a performing arts high school in South Carolina before auditioning for the Juilliard School. "One of my teachers really pushed me, like, 'You should just go for it. You love doing this, who cares about being practical? And you're only this age once. Apply to everything if you can.' " It wasn't until Juilliard that Beharie realized how passionate she was about the craft.
"I actually underestimated how seriously I was taking it," she remembers. "That's kind of the big advice, too. Do you enjoy it? Why are you doing this? If you enjoy it, then spending a few hours working on a monologue or your material and that kind of stuff isn't a pain in the neck, especially starting out."
Not long afterward, Beharie had her Hollywood breakout moment in the 2008 film "American Violet." She has since led the network drama "Sleepy Hollow" and appeared in Steve McQueen's "Shame" and Brian Helgeland's "42," and on "Black Mirror" and "Monsterland." Her work as single mother and former beauty pageant winner Turquoise Jones in last year's indie from writer-director Channing Godfrey Peoples, "Miss Juneteenth," earned Beharie a Gotham Independent Film Award and Spirit Award nomination for leading actress.
"I had artistic license to do what I wanted to do," she says of "Miss Juneteenth," detailing how she approached her character's backstory: with a blend of invention, immersing herself in the culture of Fort Worth, Texas, and communication with co-stars Kendrick Sampson and Alexis Chikaeze. "I feel like Turquoise is a collage of people," she explains. "I've been asked a lot, 'What movies inspired your performance?' Movies? It was people, and life, and history."
Her creative process, she adds, differs from role to role but ultimately entails an earnest examination of her character and herself. "The only thing I do every time is read the script," Beharie says. "I enjoy the journey of, Okay, so what does this require? What's my proximity to the character naturally?"
She also doesn't tend to revisit her old performances; for actors, each new role is an opportunity to assess where they currently are in their journey as an artist. "There's always fluctuations. You just change in life, right? You age, your thoughts change, the way you want to work are all different kinds of things happening through this process. And then the world is changing!"
Per that last point, Beharie says she's optimistic about the state of Hollywood today. Compared to, for example, her contentious exit on "Sleepy Hollow" in 2016, conversations like #OscarsSoWhite and the #MeToo movement have altered the industry in eye-opening ways. "All of these conversations have happened since then, where people are just becoming more aware of: yes, maybe that is problematic if there are no people [of color] behind the camera, or if we don't have the right shade of makeup. All of those kinds of little things that, back then, if you made a comment about those things, you were sort of being an asshole. Now, it's just common knowledge."
Ultimately, life in the biz comes down to those high highs and low lows. "Sometimes you end up with a few scratches and bruises," says Beharie with a laugh. "But when you're on an adventure in your life, and you're ready for it, then that is what it is."
Stay tuned after the interview for Backstage casting insider Christine McKenna-Tirella's thoughts, in honor of Women's History Month, on female filmmakers today. Her recommended casting notices of the week include Amazon's "The Marvelous Mrs. Maisel" and Epix's "The Godfather of Harlem."
Listen now on:
Looking for remote work? Backstage has got you covered! Click here for auditions you can do from home!