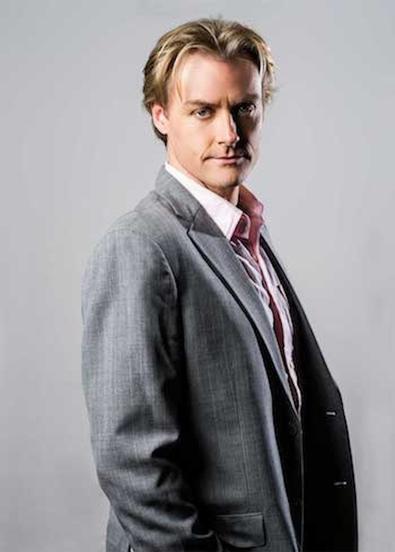 Imagine seeking a romantic relationship; you have a very clear image in your mind of the person you plan to have in your life, and you won't accept anything less.
You design a dream board and adorn it with images of the body shape, occupation, star sign, and bank balance of the partner you're looking for. You predict which brand of clothes and model of car he or she will prefer, along with both the breed and number of pets, right down to the color of accessories worn by his or her inquisitive Labradoodle and territorial Miniature Diamondback Terrapin.
Now with such a crystal clear image of romantic perfection in your mind, do you imagine that you will force yourself to love that person if he or she turns out to be a completely wrong for you? Can you honestly say that you won't leap at the opportunity if someone better comes along?
In short, are you blatantly refusing to be pleasantly surprised along the way?
A casting director friend of mine once told me she believes that for every hundred actors auditioning, there are about four who can play the role, and one who is the role. When asked if she ever knew what she was looking for in that person, she said, "No, but I know in which general direction to look." Like searching for a passport, and in the process finding lost money, embarrassing old photos, and that odd sock we thought was gone forever, our predetermined checklist simply serves as a "direction in which to look.." and nothing more.
My friend admitted that she can predictably cast those who can do the role (they are the ones on the dream board/casting notice), but those who are the role always surprise her.
If my friend is right, and there is only one person who is the role, then there's nothing we can do but accept our fate. They either like us or they don't, surely? It's a lottery. Right? …Wrong. Putting aside impossible-to-control superficialities such as nepotism, skin color and height, or difficult-to-predict subjective preferences like hairstyle and contact lens color, our choices are all that stand us apart from the 99 other actors auditioning.
Years ago, I auditioned for a lead role in an Australian mini-series. Working on the main scene involving my character, a newspaper editor, and a young, idealistic journalist, it became clear to me that I could very easily "go with my gut" in every single moment, but that my gut was not likely to be different to anyone else's gut in this particular scene, which was essentially just a war of words. And if I do the same as everyone else, then how am I expecting to stand out, or be more right for the role than anyone else? More important, would a similar scene actually be that flat in real life? No. So I decided to dig deeper.
I settled on three moments in the scene that I felt warranted deeper exploration. To do this, I asked myself a lot of questions. What am I really trying to communicate to her? Why do I care about her work? What am I hoping to achieve by even talking to her? Have I once been in her position? What would I say to my younger self in this moment?
On a typically berating line, I found myself instead firmly recommending. On a line habitually delivered to her face, I went back to my computer, almost dismissing her with my words. When my initial impulse was to be snide or cynical, I deliberately softened and gave her the benefit of my paternal advice.
The director watched my audition and said to me, "Wow. I hadn't really thought of it like that." He then asked if I could do it "the other way" ("gut" way, I interpreted), which I did. I did the typical, no-holds-barred, pain-in-the-butt boss—a lot of shouting with a dash of condescension.
He thanked me, and then we shook hands and parted.
I found out a week later that a friend I often competed with for roles had landed the gig, but the producers, knowing me well, hired me to come in and read the big print (stage directions) for the full cast table read. Due to another job, my friend was unable to attend that day, so the role was mine for few hours, after all. As I sat there, I lamented that if I had only played it safe then the role would actually be mine. But I was in for a surprise…
When we got to the scene I had used in the audition, the three sections the director specifically remarked upon in my audition had now been rewritten. They described exactly the things that I had done differently. My counter-habitual choices were now immortalized in the script and set to be enacted by the guy who landed the role.
If my choices were so interesting, why didn't I score the gig? Who knows? My friend was very gruff-looking, with massive lumberjack hands, a gravelly ex-smoker voice, and typified (to my mind) the hard-nosed senior editor. Perhaps I could have played it but he just was it. Casting his features and using my choices is much easier than casting me and transforming me physically and vocally in a couple of weeks, but since I'm not one to hound directors with questions like, "Why didn't you cast me," I may never know. It's possible the director himself doesn't even (consciously) know.
What great lessons to learn, though. Choices are noticed, and they make a difference. Risks are definitely worth taking. And if I'd simply gone with my gut, would it have magically landed me the job? I can't see how. Knowing what I now know, the only chance I had was to take the risk.
In hindsight, it would have been riskier not to.
Paul Barry is an Los Angeles-based Australian actor, director, writer, and acting teacher. Clients of his have secured representation with WME, CAA, UTA, Abrams, Gersh, ICM, Paradigm, and management by United Management, Principal Entertainment, Brillstein Entertainment Partners, Untitled Management, having worked at: MGM, CBS, NBC, 20th Century Fox, Disney, Starz, MTV, ABC and many more.
Barry runs regular on-camera classes at The Actors Key West. For more information visitwww.acting4camera.com, or join the discussion with Acting 4 Camera on Twitter or Facebook.