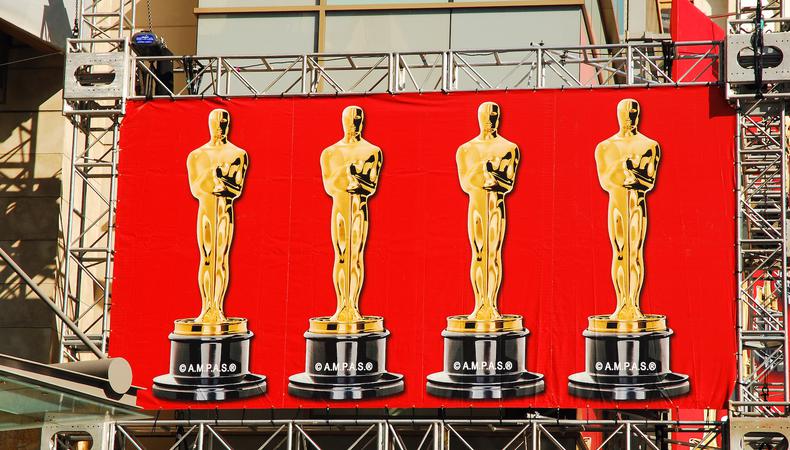 A recent statement from the Academy of Motion Picture Arts and Sciences makes clear the extent to which the film industry finds itself in an unusual, unprecedented era amid the ongoing coronavirus crisis. "The Academy firmly believes there is no greater way to experience the magic of movies than to see them in a theater," announced Academy President David Rubin and CEO Dawn Hudson. "Nonetheless, the historically tragic COVID-19 pandemic necessitates this temporary exception to our awards eligibility rules."
To qualify for eligibility at the 93rd Academy Awards in 2021, films are no longer required to screen in a commercial Los Angeles County movie theater. Per the statement, "films that had a previously planned theatrical release but are initially made available on a commercial streaming or VOD service may qualify" in all 2021 Oscar categories. This marks the first time in the Academy's history that such exceptions have been made, and at a time when streaming-only content continues to proliferate.
When government guidelines ease restrictions on social gatherings and cinemas are therefore allowed to reopen, the Academy's original requirement that feature film contenders screen in a seven-day window will be reinstated. The exact date that this exception to the theatrical qualifying rules falls will be up to AMPAS leadership. "Due to the shifting landscape surrounding the global pandemic caused by COVID-19, all matters of rules and eligibility for the 93rd Academy Awards are subject to change based on national guidelines, state-mandated government orders, and Academy-determined best practices," said the statement.
In addition, the Oscar categories for sound mixing and sound editing have been combined, and for the first time all Academy members will be allowed to participate in preliminary nominating in the international feature film category.
For information on resources during the pandemic, check out our COVID-19 Actor Resource Guide.
UPDATE: AMPAS announced June 15 that the new date for the 93rd Oscars ceremony will be Sunday, April 25, 2021. Originally scheduled for February, the 2021 ceremony will nominate and award feature films with a qualifying release date between Jan. 1, 2020 and Feb. 28, 2021.
"Our hope, in extending the eligibility period and our Awards date, is to provide the flexibility filmmakers need to finish and release their films without being penalized for something beyond anyone's control," said Rubin and Hudson in a joint statement.
UPDATE: The newest phase of an equity and inclusion initiative from AMPAS, called Academy Aperture 2025, was unveiled June 22. Geared toward ensuring more diversity in Oscar voting, Academy membership, and the filmmaking community at large, the initiative will include the creation of a task force of industry leaders "to develop and implement new representation and inclusion standards for Oscars eligibility by July 31, 2020," said a statement.
"While the Academy has made strides, we know there is much more work to be done in order to ensure equitable opportunities across the board," said Hudson. "The need to address this issue is urgent. To that end, we will amend—and continue to examine—our rules and procedures to ensure that all voices are heard and celebrated."
UPDATE: Furthering their commitment to diversity on- and off-camera, the Academy introduced new guidelines Sept. 8, to go into effect at the 96th Oscars in 2024. To be considered for the best picture prize, a submitted film must meet at least two of the four following standards: (1) onscreen representation, themes, and narratives, (2) creative leadership and project team, (3) industry access and opportunities, and (4) audience development.
"The aperture must widen to reflect our diverse global population in both the creation of motion pictures and in the audiences who connect with them. The Academy is committed to playing a vital role in helping make this a reality," said Rubin and Hudson. Read more about the new representation and inclusion standards here.
UPDATE: A new addendum to Oscar eligibility rules states that drive-in movie theaters now qualify as a traditional theatrical release. Through Feb. 28, 2021, films may be in contention for best picture and general awards consideration by meeting all the above requirements; streaming or VOD releases must be made available on the Academy Screening Room member site.
To read more about changes to the 93rd Academy Awards and what AMPAS is doing amid this uncertain awards season, visit their official site.
As developments are ongoing, this article will be updated as news breaks. Please check back for updates.
Looking for remote work? Backstage has got you covered! Click here for auditions you can do from home!