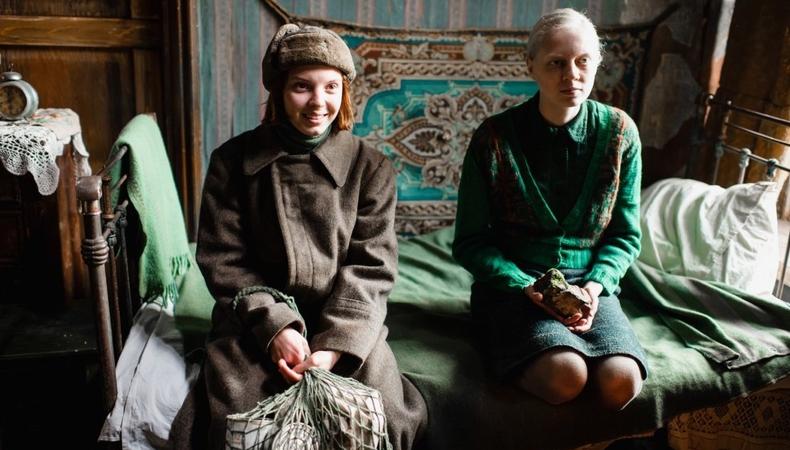 Hollywood's favorite desert retreat, Palm Springs, ended a weeklong run of star-studded events and screenings as its 31st annual film festival came to an end.
Kicking off with its trademark awards gala Jan. 2, the international film festival has built a reputation for being an important stop on the Oscar campaign. This year's soiree did not disappoint. Sandwiched between the first day of Oscar nomination voting and the Golden Globes, the awards gala's red carpet event was more glitzy than ever.
Actors Renée Zellweger, Charlize Theron, Laura Dern, and Cynthia Erivo were all honored at the Palm Springs International Film Festival gala, and on Jan. 13 all went on to receive Oscar nods for their respective big-screen performances. Also on hand to accept her Spotlight Award for Best Actress was Jennifer Lopez, whose performance in "Hustlers" has received wide acclaim and several critics honors.
'Once Upon a Time,' 'Irishman,' 'Joker' Among 2020 Academy Award Nominees
The festival honored Martin Scorcese with a Sonny Bono Visionary Award and Quentin Tarantino with the Director of the Year Award; both men also went on to get Academy Award nominations this week for their films "The Irishman" and "Once Upon a Time...in Hollywood." Joaquin Phoenix, Antonio Banderas, Zack Gottsagen, Adam Driver, and Jamie Foxx all took home honors from the festival; Phoenix, Banderas, and Driver will compete in the leading actor Oscar category.
The festival opened with the Italian film "An Almost Ordinary Summer," with director Simone Godano in attendance to talk about the film. It closed with "Military Wives," from "The Full Monty" director Peter Cattaneo, who also took part in a conversation about his film.
Alongside its deep relationship to the Academy Awards, a total of 192 films from 81 countries were screened, including "Hustlers," "Jojo Rabbit," and "Pain and Glory," and the fest handed out a second set of awards juried by a panel of international film critics.
This year, the prestigious Fipresci Prize went to Russian film "Beanpole." The jury described this year's winner, directed by Kantemir Balagov, as a "hypnotically beautiful epic" about two fearful Russian women learning to live in the aftermath of war in post-WWII Leningrad. Bong Joon-ho's buzzy "Parasite," which is also nominated for an Academy Award for Best Picture and Best International Feature, received the Fipresci Prize for Best International Screenplay. Bartosz Bielenia's well-received performance in the Polish film "Corpus Christi" was honored with the Fipresci Prize Best Actor award, and Helena Zengel won the Best Actress Fipresci Prize for her role in the German hit "System Crasher." "Talking About Trees," from Sudanese director Suhaib Gasmelbari, won the Best Documentary distinction.
Alongside the juried awards are the two audience awards. This year, Bhutanese film "Lunana: A Yak in the Classroom" took home the Audience Award for Best Narrative Feature. Directed by Pawo Choyning Dorji, the film takes place in the remote villages of Bhutan. The Audience Award for Best Documentary was awarded to American film "Gay Chorus Deep South" from director David Charles Rodrigues.
For more on the fest, visit their website. And stay up to date with all film festival news with Backstage's awards coverage!