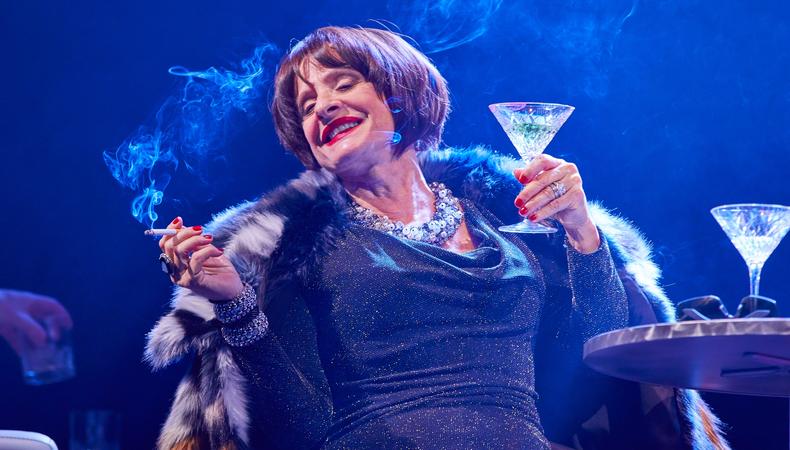 Patti LuPone—you've heard of her? She might just be musical theater's preeminent living legend, and she'll return to Broadway this spring with a reinvented take on Stephen Sondheim's "Company," directed by Marianne Elliott and starring opposite Katrina Lenk.
In other words, LuPone is still very much in the game, and on that note, she has noticed a particularly worrisome trend amongst some of her up-and-coming contemporaries. If advice from a two-time Tony-winning icon is something you're interested in, read on.
"I am blown away by the talent onstage in New York, but I see too many actors relying on microphones. They do not know how to fill a house with their voice, and therefore their presence," LuPone tells the New York Times. "That's bad. And so is when somebody doesn't know the history of theater, or who Marlon Brando or Shirley MacLaine or Chita Rivera are. It's like: What are you doing this for? Are you doing it because it's a time-honored profession? A necessary profession for society? Or are you doing it because you want to be famous and rich?"
READ: Broadway Powerhouses Spill Their Vocal Health Secrets
Going further, LuPone wonders about the collective work ethic of the next generation as it pertains to those just in it for the acclaim, accolades, and money. But make no mistake, she is eight shows a week personified, and she wants you to know it.
"It takes sacrifice. It's hard work to delve into a character," she continues. "It's hard work doing eight shows a week. It's hard work to protect your instrument, which is your entire body. I say: 'Eight shows a week. No life.' That's exactly what it is if you're onstage."
Are you ready to make the commitment?