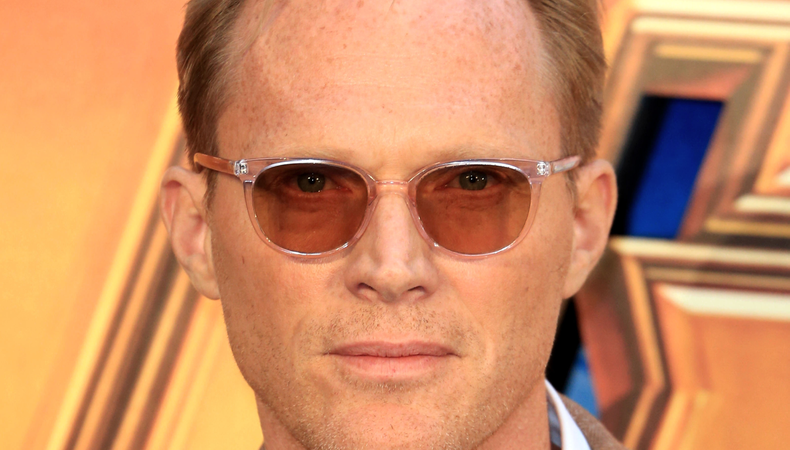 "In the Envelope: The Actor's Podcast" features in-depth conversations with today's most noteworthy actors and creators. Join host and Awards Editor Jack Smart for this guide on how to live the creative life from those who are doing it every day.
Paul Bettany, star of "Uncle Frank" and "WandaVision," practically overflows with useful advice for his fellow actors. But the charmingly self-effacing Englishman also feels compelled to ask "In the Envelope" listeners to take his words with a grain of salt.
"The thing about acting is, it's a lot like sex," he says. "It's really fun to do, but kind of embarrassing to talk about afterwards."
Discussing creative processes is also tricky for someone who's played an impressively wide array of on-screen characters. After training at the Drama Centre London and working on stages across the U.K., Bettany found breakout roles in "Gangster No. 1" and, thanks to filmmaker Brian Helgeland, "A Knight's Tale." Since then, he has proven himself a chameleonic character actor in "A Beautiful Mind," "Master and Commander: The Far Side of the World," "Dogville," "Wimbledon," "The Da Vinci Code," "Solo: A Star Wars Story," and more. He's also appeared in Marvel's Cinematic Universe, first as the voice of J.A.R.V.I.S., then as Vision—a role he's reprising alongside Elizabeth Olsen in the buzzy new Disney+ series "WandaVision."
With film acting, Bettany says, "You're never not in a rehearsal. And that's wonderful. Once you accept it, and you really believe it, it's really freeing because you can do anything in rehearsal." Ultimately, it's the director and editor shaping a performance, so the actor "might as well relinquish control. Because it's really an illusion.
"You can be bad," he adds. "And you can be indulgent, and they can cut it out. You can make mistakes! And mistakes are amazing."
While some actors seem preternaturally able to portray high-stakes emotion on camera (he singles out his favorite, Meryl Streep), Bettany admits he's not one of them. "When it's emotional stuff, I am at a loss to just make it up," he says. Instead he digs into personal experience and uses sense memory—the most taxing of processes. "I will find myself with personal objects that I've kept with me all my life, that take me back to a place. It's not very comfortable! It's a nice thing to be able to do something creative with all of those feelings that were bad, but it's not a very comfortable place.
"Some people talk about [acting] like it's therapy, and it's really not," he continues. "Therapy is about somehow understanding yourself and healing wounds. And this is about some sort of methodology, that I was taught at school, about keeping wounds fresh. I'm not sure how healthy that is."
In writer-director Alan Ball's recent Amazon Studios film "Uncle Frank," Bettany plays a gay man returning to his conservative family—and found his personal backstory infusing his character work like never before. The actor's late father denied his own homosexuality for much of his life, which made filming both a daunting and meaningful experience for Bettany. "To put myself in somebody's position that has a similar predicament, and find a way of letting go of whatever resentments I might be holding, and imagining a different outcome for my father where he got to live as his authentic self—it was a really amazing journey doing that."
If Bettany's advice has a common thread, it's that artists should determine what is (and isn't) within their control. That goes for navigating emotional material on camera, making big character choices, and even just walking into the audition room. "The thing that I could control and could promise to be is the most prepared person walking in," he says of his auditions. "I can take not getting the job. I can find a number of reasons why I didn't get the job that aren't going to destroy me. What is eventually going to destroy you is thinking, 'I never quite tried hard enough.' "
To hear more brilliance from Bettany, check out his full interview wherever you listen to podcasts. And stay tuned for casting insider Christine McKenna-Tirella's advice on what actors should do after each audition!
Listen now on:
Looking for remote work? Backstage has got you covered! Click here for auditions you can do from home!