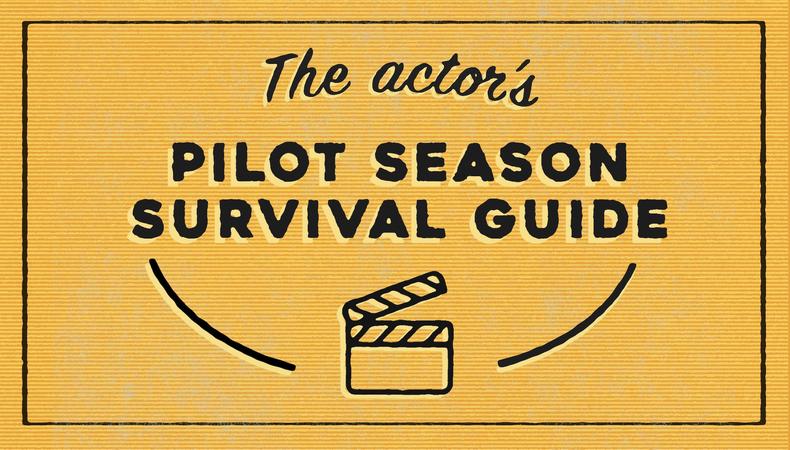 It's that time of year again: the few months when networks are casting their future shows, the ones that might get picked up and be on television for years. So it makes sense that every actor I know puts a lot of time and attention into pilot season. They come out to L.A. from all parts of the world with the hopes of getting cast on a pilot.
9 actors share their top pilot season tips.
If you're one of those actors, here are 10 tips to help you survive this pilot season.
1. Confidence is everything.
No matter how many auditions you get for pilots, the main thing is to maintain your confidence. This starts with confidence in who you are as a person and continues to who you are as an actor. No matter what happens in the audition—whether you get a callback or not—maintain a confident and winning attitude with a twinkle in your eye. People like to work with people who are sure of themselves and bring positive energy to the set.
2. Be extra prepared.
This may seem like a no-brainer, but getting picked up in a series could be career-changing so don't leave it to chance. Work on making sure you know your lines and that you can deliver them without being stuck in the page. It's totally fine to hold your sides in your first auditions but know your lines well enough so when you are given direction, you aren't thinking about what your next line is.
3. Don't compare yourself to other actors in the waiting room.
I've seen many actors look around and compare themselves to all the types of talent in the waiting area and lose their focus. I know actors who look at the other actors and psyche themselves out. They get inside their heads, comparing themselves to everyone else: "She looks prettier" or "he has more credits" or "that guy looks more right for the role." This is a surefire way to kill your confidence.
4. Stay relaxed.
Easier said than done, but it's important to keep calm and maintain your composure during auditions for pilots. While it's totally normal to be nervous, the anxiety of trying to book a pilot can get your nerves worked up and that's not going to help you book the job. Try listening to music or repeating mantras to help you maintain a relaxed attitude.
READ: 12 Ways to Own Pilot Season This Year
5. Be a person.
When you're auditioning, we're looking for your talent, your personality, and your charisma. No matter what the part is, come into the room and be yourself! When the casting directors ask you questions, we're looking to get to know who you are as a person and see your personality shine through.
6. Have a great self-tape.
If you're self-taping for the role, ensure your tapes look professional. Some actors choose to go to a taping facility, some use an acting coach who puts you on tape, and some do it themselves. No matter what you choose, make sure the lighting, sound quality, and background look professional and don't distract from your performance.
7. Stay active.
Whether it's yoga, hiking, walking your dog, playing sports, or even bungee jumping, make sure you're doing non-pilot season activities to keep yourself healthy, mentally alert, and focus your attention on things other than auditioning or waiting for the phone to ring.
8. Throw it away.
Take Idina Menzel's advice and "let it go" after the audition. You can quickly go over the audition in your head right after you leave but otherwise, it's done. Don't mull it over for hours and agonize about what you maybe could have done differently. Just make a mental note of what you didn't like and know that you'll need to do it better for your next audition. Then move on.
9. Laugh and have fun.
Keep a positive mindset and remember to have fun. This isn't life and death—it's acting! Auditioning is what you do as actors and it's your chance to act! But it is also important to enjoy life, laugh, and not take this time of year so seriously.
10. Audition year-round.
This isn't the only time of year when pilots are being cast. If January through April isn't good to you, don't despair. There will be more opportunities coming your way. Pilots are made all year long and on so many different platforms that you're bound to get something perfect before the year is up.
The views expressed in this article are solely that of the individual(s) providing them,
and do not necessarily reflect the opinions of Backstage or its staff.