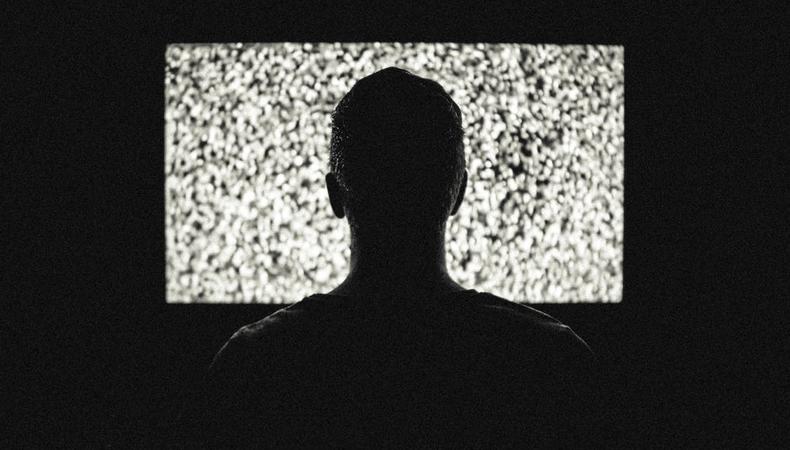 It's the most wonderful time of the year—depending how you look at it. Pilot season has once again reared its head, bringing with it the usual onslaught of stress, excitement, and overall emotional hijinx. To ensure you not only get through it but actually use it to your career advantage, Backstage Experts share their most useful tips and tricks.
Remember: Everyone is stressed.
"Pilot season starts in mid-January and it's usually over by early April. The majority of projects that are cast during this three-month period are network pilots. It's an overwhelming time because there's too much going on during an absurdly short window. Casting directors are in a constant state of competition, trying to grab the best actors before someone else hires them. And agents are in an extreme state of tension, pushing to get their clients as many opportunities as possible. So, as I'm sure you can imagine, everyone's nerves are going to be frayed for the next few months." —Secret Agent Man
Pilots themselves are a work in progress.
"The audition process is merely the first draft of the character. Do you think writers construct a perfect character in their first attempt? After spending days casting, and struggling to find an actor to bring the character to life, we start to think it may not be the actor's fault. Rather, the problem lies with the character.
"In many of my casting projects, we've changed the gender, age, or sexuality of a character halfway through the audition process as he or she evolves." —Greg Apps, actor, casting director, and Backstage Expert
Don't let the season turn you into a recluse.
"Let's face it: You will either be going out a lot and wondering why you're not booking or not going out enough and wondering why you're not going out. Self-doubt and disappointment abound during pilot season, so you must maintain your self-worth by having a full life.
"Don't go into forced isolation for three months only to emerge in May as a shadow of the person you once were. Keep yourself engaged in your community, and with friends and family. Make plans now to volunteer during January, February, and March. Take harmonica lessons. Plan one-day and weekend getaways with your friends. Do it now. And unless you're shooting a pilot, commit to your plans. Shed the belief that you can't go anywhere because you might get an audition—it's a belief that leads to paralysis. Hyperfocus on the business leads to bitterness and unemployment." —Risa Bramon Garcia and Steve Braun, co-owners of the BGB Studio and Backstage Experts
Do not open the door for comparison.
"I've seen many actors look around and compare themselves to all the types of talent in the waiting area and lose their focus. I know actors who look at the other actors and psyche themselves out. They get inside their heads, comparing themselves to everyone else: 'She looks prettier' or 'he has more credits' or 'that guy looks more right for the role.' This is a surefire way to kill your confidence." —Lisa London, L.A.-based casting director, author of "From Start to Finish," and Backstage Expert
Know exactly what you can offer.
"During these months, production companies are looking for and at talent to fill roles in their new shows. When you walk in the room, it's imperative that you have a firm, clear, and solid understanding of who you are and what you're offering. If you plan on having someone else figure this out for you, you're not going to succeed.
"If you want a legitimate shot at working successfully in this industry (let alone making a dent in pilot season), you owe it to yourself and the market to know who you are and what you're offering, besides just being another one of the hundreds of cute faces that pass through. Where do YOU fit in the breakdowns?" —Clay Banks, acting coach and Backstage Expert
Knowledge is power.
"Do your research. Read the breakdowns for all of the characters. Get a script if you can. Research everyone involved in the project; what they've done can give you a feel for what the style of this new show may be." —Philip Hernández, New York City-based audition coach, working actor, and Backstage Expert
Use this time to reevalutate your goals.
"What's important to you in your career? Are you focused on booking TV? Film? If you've been going out for co-star roles and are ready for guest star roles, communicate with your reps so they know how to submit you. Consider what you'll accept and what exceptions you'll make in order to navigate pilot season in the way that works best for you and your team." —Retta Putignano, partner and writer of Create Your Reel and Backstage Expert
Everything You Need to Know About Booking a Pilot
Manage your expectations.
"Many actors have false hopes and expectations that their reps are going to get them in for every role they're right for. [Reps] who rely on submissions only and who do not pitch their clients via phone will not generate more than a few major film/TV auditions per year. And, if the slot machine odds of scoring that submission based audition weren't cutthroat enough, those that get the opportunity to compete, enter into a significantly more competitive secondary lottery that their audition will even reach the eyes of producers, directors, etc.
"Only one percent of reps are picking up a telephone and, armed with their clients' best selling points, are actively pitching them for every role they're right for. But that doesn't mean you can't book a series lead this pilot season. The key is to strap personal responsibility back on your own shoulders." —Joseph Pearlman, acting coach and Backstage Expert
The views expressed in this article are solely that of the individual(s) providing them,
and do not necessarily reflect the opinions of Backstage or its staff.