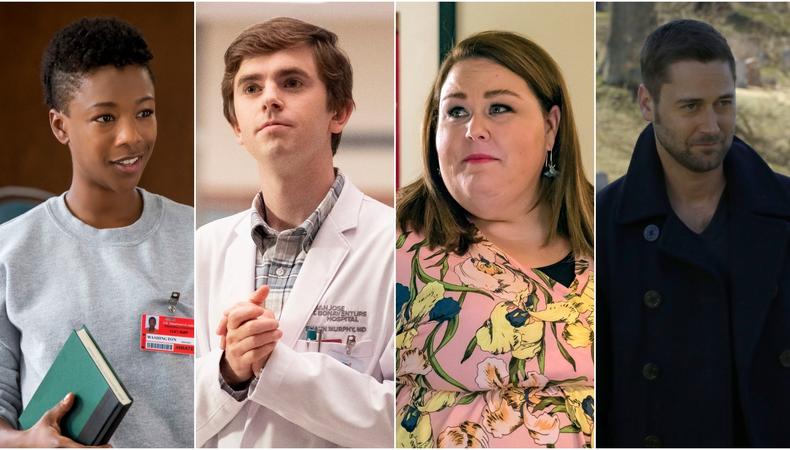 Originating a role on a hit television series is a career-defining moment for any actor. That only adds additional pressure to pilot season, a moment when L.A.-based casting directors lives go haywire. Tons of pilots are produced in a short amount of time; only some of them will go into production for a full season. Even fewer will remain on the air, with a select few surviving into syndication. CDs are basically responsible for filling roles in pilots for show after show, many of which will disappear without a trace. And now Amazon is asking subscribers to vote on their favorite pilots. With audiences involved, this formerly industry-only event has become a public favorite.
Still, for the enterprising actor willing to do their homework, pilot season can be a great way to snag some practical experience while getting paid. And oftentimes the roles come with little commitment. It's also a great way to meet CDs and get your name and face on people's radars. On the other hand, career-making decisions are made in moments when pilots are greenlit into production. How do you prepare for that? Navigating the trials and tribulations, not to mention the overworked CD and their stuffed calendars, requires careful planning, prep, and even a class or two. But the rewards are too great to pass up—who doesn't want to land steady work planning a rewarding character on TV? Here are nine actors at various levels of their career sharing their stories for pilot season, including tips and tricks you won't want to miss.
Samira Wiley, "Orange Is the New Black"
"I actually remember being cast in a show and I was like, 'All right, this is it! I got it. I made it.' It was a recurring role, and we did the pilot, and the pilot got picked up. Then we did the second episode, and I felt so great—and then they never called me again. When I was bartending, that's when I got the audition for 'Orange Is the New Black,' and I was so afraid that [my character] was going to get out of prison or just not be written in anymore or something like that, so I did not stop bartending the entire time we filmed Season 1. I just felt like I was not going to be asked back. I would film all day and then I would work on weekends and I would work at night. It's actually pretty funny now that I think about it."
Ryan Eggold, "The Blacklist"
"I had just come back from shooting an independent film and I thought I would not audition for any pilots and just concentrate on indie films. But my agent said, 'Read this one script.' On its face [I would be playing] just the typical 'husband role,' but when I got there, they said, 'Take these sides and take a minute to prepare.' And the sides were completely psychotic! It turned out to be this rewarding [role].... I have a really cool interplay with the writers; they will have an idea, and based on what they've written I'll [make a suggestion] and we will ping-pong off of each other."
READ: Pilot Season—From the Agent's Perspective
Jean Mahlmann, veteran film + TV actor
"The first time I went out to L.A. for pilot season was 2002. Then I went again in 2004 and 2006.... I was home one night after work watching television. I was working a desk job then, which I wasn't completely happy to be in, and I said to myself, 'Will you lookee here! There's a program here on television and there are a lot of women on it.' And I thought, 'I can do that'.... And the actor on the program, can't remember who she was, probably looked a little bit like me. And I thought, 'Ding, ding, ding! There's work for me!' And that put the bee in my bonnet, as it were. To at least try television. Because here in NYC, I was just really doing theater, and at that time, there just wasn't as much going on here in television as there is now. So back then, and probably still now, L.A. was the place to go. And so I thought, I'm just going to give it a shot."
AnnaSophia Robb, "The Act"
"For ['The Act'], I did a little bit of an accent and I read the pilot, went in and I did it and it was right. I think a lot of it is if you're casting your essence and if it matches what they envision.... I remember sitting down and everyone at Hulu flew out. I wasn't expecting a giant table read, and there was, all of a sudden, all these people in the room. My heart started beating and I thought, Oh, God, they'll fire me if it doesn't go well…. The majority of people in the room were women—our female executives and our director and both of our showrunners. I thought, Wow, there are a lot of women in the room, and all the actors here are women. That was a special moment. I thought, I think I'm doing the right thing. Everyone's performance is incredible."
Jeanine Mason, "Roswell, New Mexico"
"I did not think I was walking into this pilot season to land a show that I would be the No. 1 of. But sometimes you need people to see it in you to really claim it for yourself.... Every job you do, regardless of what profession it is, it's a family that you establish. And this one feels like it's this support system, an outer ring, this family of people who were involved in the original series who have been so supportive off the top."
AJ Michalka, ABC's "Schooled"
"A lot of times, you don't have a lot of prep when you're in the middle of pilot season because it can be an audition on Monday, an audition on Tuesday, a test on Friday. So it's a lot. But there's this pilot season course that I take in January right before it kicks off that's a four-week course…[that] just kind of reminds you of the power we have as actors in a room and how important it is to be engaged and use eye contact with the casting director and to really care for that person so that when you're doing the sides, it's not just, 'I'm reading with this person; I don't know if I'll get it; I don't know if I'm good enough.' You're changing your mindset by really engaging in visual eye contact, which is really important. And also preparing yourself for hearing an hour later that you're not gonna book it. It's like, 'Well, that's OK. I'm gonna treat myself to an ice-cream cone and go home.' "
Freddie Highmore, "The Good Doctor"
"When you've just finished a show that had been on for five seasons, you're aware of the necessary commitment that is behind it, and the fact that you need to choose wisely because otherwise you could end up on something that you might not want to be doing for years and years.... The crazy thing about pilot season is everything is so quick and thrust upon you with such immediacy that the decisions need to be made within hours. I guess it was just a case of finally getting home and sitting down and figuring out that this was indeed the right thing to be doing, and not wanting to jump into something if you couldn't commit yourself a hundred percent to it. But it was really talking with David Shore that convinced me that this was going to be a wonderful project to be a part of."
READ: How to Dominate Self-Tapes During Pilot Season
Chrissy Metz, "This Is Us"
"Right up until I did that arc on 'American Horror Story' [Season 4] I was ready to move back to Florida and teach preschool again.... And then after 'Horror Story,' I was like, 'Oh great, my career is going to take off. The universe is just, it's ready. It's ready for me.' And then nothing happened for a whole year. I had one or two auditions. Womp womp. And then when 'This Is Us' came around, that's when I was on unemployment and I had 81 cents in my bank account.... One of my friends texted me and suggested that, you know, I go to the audition. And I'm like, 'Well, if you get it for me, I'll go.' Because everybody and their mom wanted to go and read for this project, this pilot, because it was different than anything else that you typically see during pilot season. And I was like, 'If you get the audition, I'll go.' And the rest is history."
Ellen Pompeo, "Grey's Anatomy"
"I didn't audition for Meredith Grey; I was offered the part by Shonda and the network. Shonda Rhimes wasn't really 'Shonda Rhimes' at the time. It wasn't a big deal—it was just another pilot. I had done a movie called 'Moonlight Mile' that a lot of people in the industry had seen, and I got a lot of attention in the industry. I was meeting with a lot of studio people and directors after that movie, and then this opportunity came from that. My agent said, 'Just do the pilot and make some money—these things never go.' And then 12 years later… yup!"
Learn everything there is to know about pilot season here.