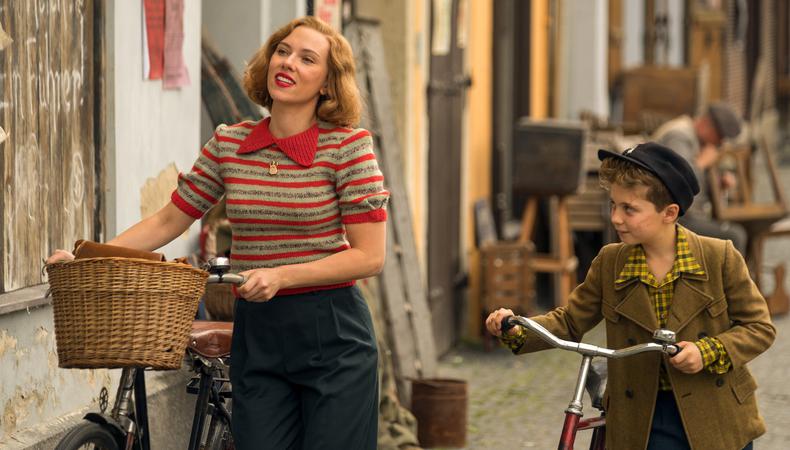 Looking for a new perspective? Here we talk to more of the top professionals in the field to bring you the latest career advice!
Ever watched a film and been amazed by the detail that has gone into every inanimate object in the frame or the stunning setting of a scene? In those moments, you're admiring the work of production designers and set decorators. These crew members bring the imagined world of a film to physical life, from fantasy to period piece, sci-fi to present-day stories.
Ra Vincent is someone with experience in both these areas having worked across a variety of genres. His genius as a production designer can be seen on TV shows and in films, including Taiki Waitika's "Thor: Ragnarok" and "JoJo Rabbit," for which he's nominated for the Best Production Design Oscar (along with set decorator Nora Sopková). He's also been a set decorator for "The Hobbit" trilogy, "Alice Through the Looking Glass," and more.
Wondering how you can pursue this line of work? Vincent shared how he got started, what his process is like, career advice, and more.
How did you get started in production design?
[I] used to work with my father as a scenic backdrop artist. Once I left school, I started a degree in sculpture. Following my art training, I got a job sculpting for "The Lord of the Rings."
What's your process when approaching a new project?
When I start a new project, I have a meeting with the director and we talk about the aesthetic of the film. Then I'll do a breakdown of the script and work out how many different set pieces and all locations required for the film. We use this list to calculate an art department budget and then we start making work to support the director and the production designers' vision for the film.
What training is necessary for your job?
My training is fairly unconventional in terms of a film career path. I began as a sculptor and moved into construction. From there, I started working as an art director and was then hired as a set decorator on "The Hobbit."
What skills are essential for work in production design and set decoration?
One of the most essential skills you need to be an effective production designer is a good group of communication skills, the best of which is the ability to draw your ideas.
How do you find your jobs?
The best jobs I've ever done have been ones that have been recommended to me by my friends and peers. These are often the ways we get new jobs: through word-of-mouth and by doing your very best work.
Is there a team you work with regularly?
I would love to be working with my regular team but because of the nature of filmmaking, we travel a lot and sometimes the best thing that can happen is to meet and collaborate with new people.
How does your work impact actors?
Often, the design has a lot to do with the characters' performances. Perhaps there is a prop or a certain mood that you create in an environment [that] helps connect [the actor] to get into character. So as a production designer, we have regular contact with actors.
What advice would you give people looking to get into production design and set decorating?
Do your very best work and work with your friends because they are the people who will support you heading into your next job.
Do you have any advice for someone's first day on the job?
On your first day at work, the best thing you can do is be as focused as you can on the job that is set for you.
What's the hardest part of your job?
The hardest part of my job is also the most rewarding. As a production designer, you're responsible for the well-being of your crew and their input is infinitely related to the success of the look that you're trying to create. Sometimes you have to be firm with somebody who isn't working at their best, but then sometimes you can celebrate somebody's brilliant contribution and this is what makes a great team.
What's one thing you wish everyone knew about production design?
The one thing that many people don't understand about production design is that it is more than just making a beautiful set. It's about contributing to the storytelling and giving a world for our actors to perform in.
What film should every aspiring production designer and set decorator watch?
Every film that has ever made you think about [it when] you're watching. They all have merit, especially the ones that touch you in your creative bones.