"That's all the film is about," says Radha Blank, the writer, director, and star of the forthcoming feature "The 40-Year-Old Version," which earned her the prestigious directing award at this year's Sundance Film Festival. "[A] person who is searching for that fulfillment as an artist in a city that has all these rules."
That city would be New York, the same one in which Blank has toiled as a playwright for two decades, and of which she is a native. The heavily autobiographical movie (which was released on Netflix Oct. 9) depicts a once-promising writer—also named Radha—on the brink of 40 who stumbles into a rap career. It's Blank's directorial debut, though her approach to that newfound role was hardly demure.
For starters, she shot the movie in black-and-white. "This is us revisiting the classic New York comedy but switching the angle, pivoting the camera to a corner of New York not usually depicted in this way," she says. And as much as the film is a celebration of the artists who make Blank's hometown great, it is also an examination of the city's artistic institutions, which too frequently define which storytellers get to tell which stories.
"I come from a community of either self-taught or self-made artists who create spaces as a result of not feeling welcome, accepted, or empowered in other spaces," Blank explains. "[In the film, Radha] is not so much defining her voice as defying what is expected of her voice, as opposed to waiting for a gatekeeper to deem you worthy of walking in."
That her own artistic hardship is the basis for what has garnered her this career-high exposure is an irony not lost on Blank (and she theorizes with just a hint of told-you-so relish that there will likely be more interest in producing her plays once the film comes out). But she also emphasizes the opportunity did not come to her. She had to consciously, fervently grab for it, only at last gaining control once she'd felt completely out of it.
"About six years ago, I'd gotten hired on my first writing gig for a screenplay, an adaptation of a best-selling book. I'd worked in children's television previously and was struggling to make the transition to writing [for adults]," she says. "I got this gig and they absolutely loved my first draft. Second draft, I got fired." She shares the anecdote with a hearty laugh, but is honest that the loss was seismic. "I loved that job and was devastated. After getting fired, I felt like I wasn't in control of what I was making as an artist. I needed very desperately to create something of my own."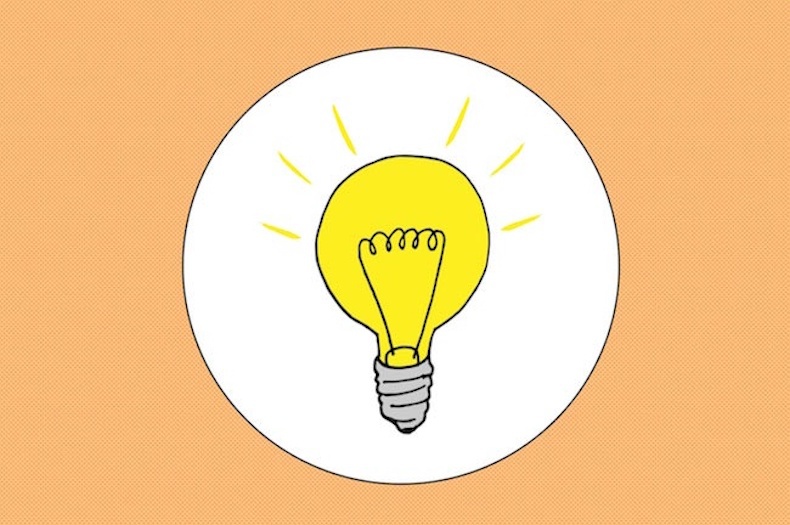 How to Create Your Own Content
Though she's had to claw her way here, "Version" required every bit of Blank's experience as an artist and a human being. It would not be the same deeply resonant piece had there not been ample strife and disillusionment along the way, and even when she finally arrived, she was still asked to persist.
"I always knew I would be directing this film, and there was a lot of opposition, mainly from people who were concerned: 'You've never even shot a film before, why would your first film be one you would also be in?,' " she recalls. However, like every other pursuit, Blank kept going and, eventually, took what was hers. "I just know the world so intuitively. I feel like playing all these different roles over the years prepared me for it. I had been preparing to make this film years before I even knew I was making it."
Now, with her profile definitively on the rise—and with only more attention to come as film awards season ensues—Blank is able to share perspective from the other side of the struggle. Her advice for you is advice once given to her by fellow playwright-actor Danai Gurira: "She said, 'Go where the love is,' " Blank remembers. "The answer to that is community. I didn't go to UCLA or USC; I didn't go to film school. My teachers were my peers. And don't be afraid to create your own syllabus: books, movies, archival theater footage, streaming platforms.
"The combination can create a certain level of empowerment, and then you've already cultivated that sense of confidence in your work," she adds. "You're not waiting on someone to come and find you."
This story originally appeared in the June 11 issue of Backstage Magazine. Subscribe here.
Looking for remote work? Backstage has got you covered! Click here for auditions you can do from home!