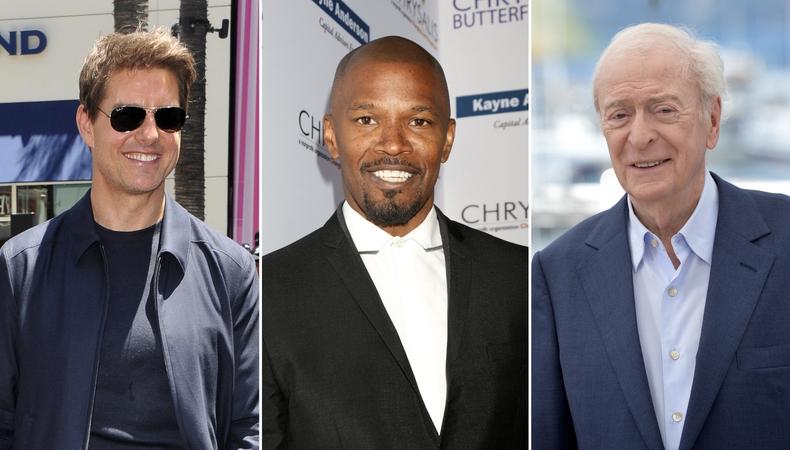 Michael Caine was born Maurice Joseph Micklewhite. Before he broke into Hollywood, Tom Cruise went by Thomas Cruise Mapother IV. In his early days doing standup, young comic Eric Marlon Bishop started performing under the name Jamie Foxx.
These stars—and many, many more—took the age-old option of using a stage name. Not all actors need or use stage names, but for some, it's the right way to go. So how do you discern whether it's a good choice for you? Keep reading to learn all the reasons you may decide to use a stage name, plus a few helpful tips for creating one of your own.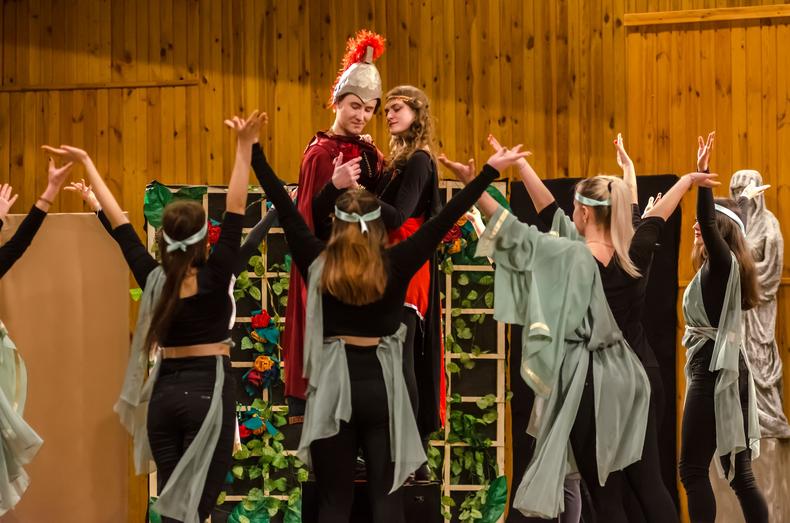 Igor Bulgarin/Shutterstock
A stage name is an alias an actor uses to represent their public-facing, professional identity as a performer.
Do Actors Legally Change Their Names?
Some actors choose to legally change their names in court, but many use and register stage names without ever formally changing it. For example, Christopher Walken goes by Ronnie—a shortened version of his real name, Ronald—in his daily life. Using both your birth name and your stage name can help keep your work and personal lives separate.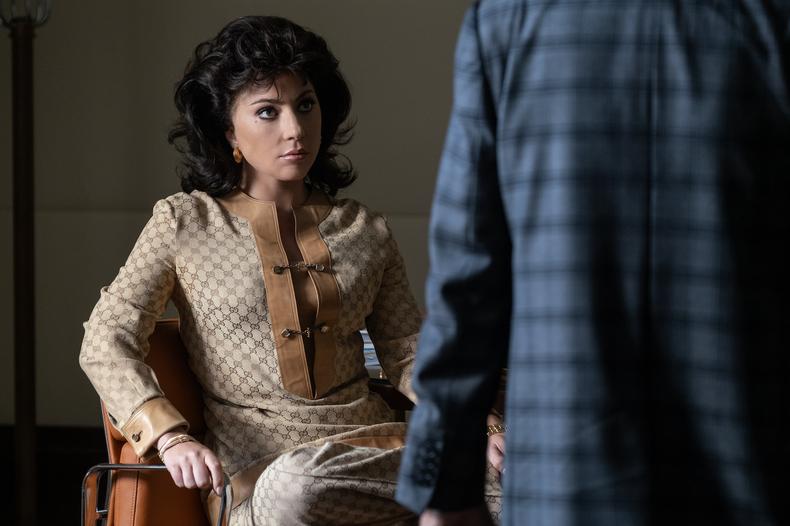 Lady Gaga in "House of Gucci" Courtesy MGM
1. To avoid union confusion
SAG-AFTRA does not allow working actors to use identical screen names. If an actor's name is already being utilized, the new union member must choose a new name. Sometimes that change is as simple as adding or removing a middle initial (such as Michael Fox versus Michael J. Fox), but occasionally the name change is more significant. For instance, Michael Keaton was born Michael Douglas, but Oscar winner Michael Douglas of "Fatal Attraction" fame beat him to the union registry.
2. You have a very popular or common name
Union rules aside, if your name is a common one, there are most likely other actors with similar aliases. Actors with particularly common last names (such as Smith and Johnson) are likely to change their names to differentiate themselves from the crowd. Caryn Johnson, for instance, became Whoopi Goldberg in the early stages of her career.
3. Your name is already associated with someone famous
Making a name for yourself in the biz can be difficult if someone else with your name already did. A stage name ensures that fans know exactly whom to think of when your name comes up.
Actor-writer-director Albert Brooks was born Albert Einstein and changed his surname for obvious reasons. Singer-actor David Bowie (born David Robert Jones) changed his name to avoid confusion with singer and actor Davy Jones.
Sometimes, the goal is a fresh start. Nicolas Cage was born into the Coppola filmmaking family—"The Godfather" director Francis Ford Coppola is his uncle—but took on his Marvel comics-inspired stage name to avoid preferential treatment on set.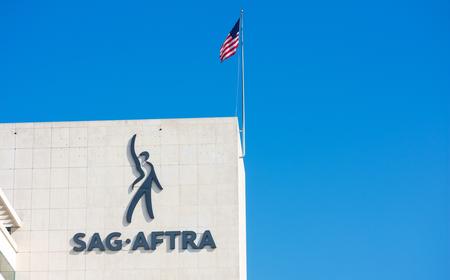 How to Join SAG-AFTRA
4. Your name doesn't represent your desired public persona
Perhaps your given name just doesn't line up with how you want people to perceive you. Cary Grant's original name, Archibald Leach, seemed less romantic than what Paramount Pictures wanted for its leading man. Vin Diesel, born Mark Sinclair, took on the tougher-sounding moniker as a bouncer in New York; the alias stuck as he transitioned into acting.
Occasionally, it really is just a matter of not liking your name—as was the case when Sigourney Weaver changed her first name from Susan. "It was an act of desperation, because I didn't like being called Susie," she said in 2010.
5. A different name will be easier to use and understand
The Actors' Equity Association recommends performers use names that are easy for others to say, spell, and remember. When Brie Larson began her career as a child actor, agents and casting directors had trouble pronouncing her given name, Brianne Desaulniers. So the actor took inspiration from a favorite toy. "The doll is an American [Girl] doll, Kirsten Larson, and my last name is French and very hard to say," Larson told Today.
6. You want to create a persona
If Lady Gaga, Snoop Dogg, and Madonna did it, why not you? Performers take on stage names if it better fits their stage persona or if they want a boundary between their professional and personal identities. Working professionally under one name while using a "regular name" at home helps some actors separate their working and private lives.
7. You need to protect your identity
Although this is more difficult in the age of the Google background check, some people take on a stage name to try and protect their identity or the identities of their loved ones. After leaving Nazi-occupied Germany, for example, director Hans Detlef Sierck used the stage name Douglas Sirk to protect his Jewish wife.
For child actors, stage names can provide an added layer of identity insulation, which parents may prefer for their child's safety. Acting credits may be listed under the stage name, while the legal name or birth name appears on school enrollment and sports rosters.
Actors can work a lifetime under a stage name without ever changing their name legally. Checks and contracts are made out to legal names while credits onscreen and on professional websites like IMDb use their stage names.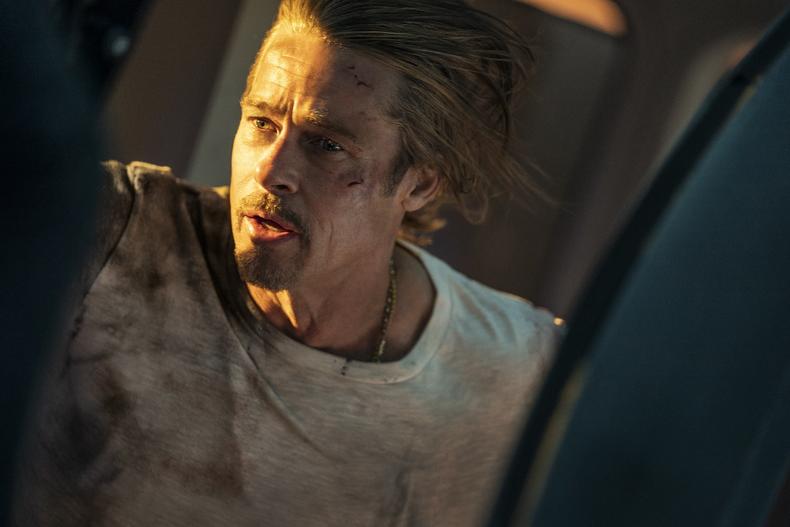 Brad Pitt in "Bullet Train" Credit: Scott Garfield/Sony Pictures
After deciding that a stage name is right for you, it's time for the fun part: coming up with one.
Think of words that represent your persona. Is your stage-self fiery? Antisocial? Magical? Incorporate that feeling into your stage name like Beyoncé did her Sasha Fierce alter ego.
Use a version of your real name. If you love your first name but think your last name is mediocre, try out new last names to see if one fits better, or drop the last name entirely.
Consider nicknames. Do any of your childhood nicknames seem to fit you just right? Try out some stage nicknames to see how they feel.
Pay homage. You can use your role models and influences as inspiration for your stage name, like singer Lana Del Rey did with actor Lana Turner.
Crowdsource. If you're having difficulty coming up with a stage name on your own, ask around. Friends, family, online communities, and even stage name generators are all helpful resources.