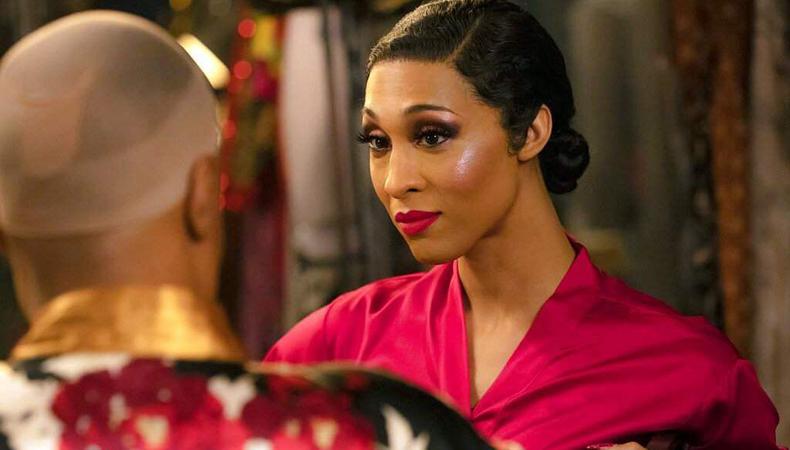 Want the inside scoop on all things awards? Welcome to Letter From the Awards Editor, our series in which Backstage's Jack Smart takes a look at the latest film and television news, industry trends, and awards projections that matter to today's working actor.
Dear Backstage reader,
Well, well, well, if it isn't another awards season. If it feels like not much time has passed since my last letter, that's because it's true: the 2021 Oscar season was so delayed it ended nary three months ago. And the 73rd Primetime Emmy ceremony date, Sept. 19, feels like eons away. But hey, amid deadly pandemics and manmade global climate change, what is time?
Television historians and awards nerds such as myself will remember the 2021 Emmys race as the one impacted by delays and interruptions in Hollywood production. Without many Television Academy voters' favorites in the mix, including last year's drama and comedy winners like "Succession," "Ozark," and "The Marvelous Mrs. Maisel," a different crop of nominees has broken through: returning series "The Crown" and "The Handmaid's Tale" dominated top categories, as did newcomers "Ted Lasso," "Hacks," "Bridgerton," and, despite its recently announced cancellation, "Lovecraft Country."
Each year's Emmy nominations list rests on a scale between "déjà vu" and new blood, and 2021 is no exception. I love seeing hardworking TV greats finally get their first Emmy recognition: producer-star Kaley Cuoco of "The Flight Attendant," Evan Peters and Julianne Nicholson for "Mare Of Easttown," Yvette Nicole Brown for "A Black Lady Sketch Show," Carl Weathers for "The Mandalorian," the entire cast of "Ted Lasso," and Daveed Diggs, Jonathan Groff, and Renée Elise Goldsberry—albeit for "Hamilton," a filmed theatrical production from 2015 now dubbed a variety special (which the Golden Globes called a film, SAG Awards considered a TV movie, and the Oscars deemed ineligible). Nominated for her voiceover work on the "Black-ish" election special, Stacey Abrams proved she can truly do it all. And it's 10s across the board for "Pose" leading lady Mj Rodriguez, taking the Emmys a symbolic (fabulous, stilettoed) step forward as the first openly transgender contender in a major acting category.
The "déjà vu" effect, on the other hand, is in some of the writing and supporting acting races, where it's hard not to wonder if Emmy nominators could have looked further afield. Multiple names from the same show competing in a category not only hints at a reluctance to diversify or spread the awards wealth, but an impending result likely affected by canceling one another out. For playing himself on "The Kominsky Method," guest actor nominee Morgan Freeman is alone amid hosts of "Saturday Night Live," which also dominated in the supporting comedy races. If "Lovecraft" drama supporter Aunjanue Ellis wins, would it be because all her competitors hail from either "The Crown" or "Handmaid's"? The leading acting categories, other than Lin-Manuel Miranda and Leslie Odom Jr. facing off again for "Hamilton" and Olivia Colman and Emma Corrin of "The Crown," refreshingly don't have that vote-splitting problem.
And if there were ever a year to expand the newly named Outstanding Limited or Anthology Series category, it should have been this one. "Small Axe," "The Undoing," "Genius: Aretha," "Halston," "It's a Sin," "A Teacher," "Fargo": these are some of the brilliant contenders who did not make the cut. The fact that Emmy voters have their work cut out for them with limited series races (especially leading actress—I don't envy anyone who must choose between Michaela Coel, Cynthia Erivo, Elizabeth Olsen, Anya Taylor-Joy, and Kate Freakin' Winslet) is proof that storytelling on the small screen is as prestigious and award-worthy as ever.
I'd like to echo what Television Academy Chairman and CEO Frank Scherma said during the nominations announcement: "Television has provided a lifeline for so many around the globe this year, delivering a constant source of entertainment, information and inspiration during some of our most difficult days." That's the main takeaway from a pandemic-era awards show, particularly the one charged with whittling down thousands and thousands of contenders in what is still Hollywood's most exciting, progressive, and game-changing medium.
Happy Emmys season,
Jack