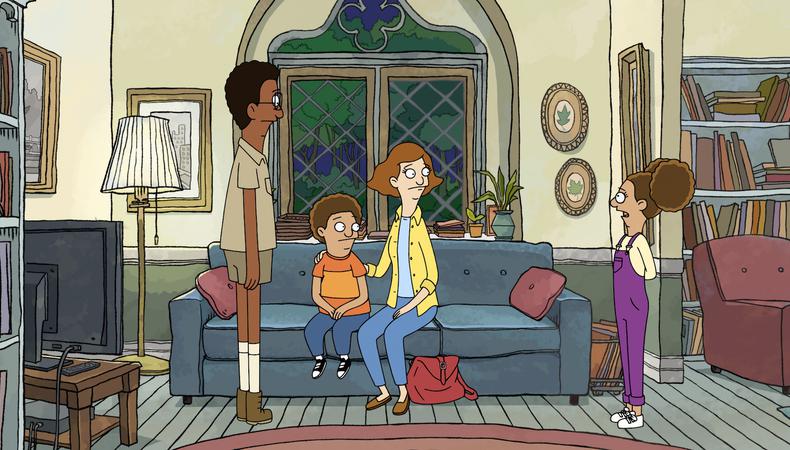 The new Apple TV+ comedy "Central Park" is the animated musical series you never knew you needed—but once you know the names involved, you will need it. Co-created by the prolific Loren Bouchard ("Bob's Burgers") and Josh Gad, who also stars, the series' voice actors include Kristen Bell, Tituss Burgess, Daveed Diggs, Kathryn Hahn, and Stanley Tucci. On the creative side, add to that list executive producers Sanjay Shah and Halstead Sullivan, whose respective credits include "Fresh off the Boat" and "The Office." Here, the duo chats about the endless capabilities of animation and why there are more important things than technical precision when it comes to a great voiceover performance.
In a practical sense, what do executive producers of an animated series do?
Sanjay Shah: In many ways, it's very similar to live action. On any given day, we could be coming up with new stories or giving notes on a script or screening a cut, going over it with a fine-tooth comb. We could be working with our music producer to adjust songs, directing voice actors, working on a sound mix. It just means wearing a lot of different hats. And then, because it's animated, there is the additional collaboration with all of our artists.
Considering you have both worked on live-action and animated series, what are some major differences between the two?
Halsted Sullivan: As far as the writing goes, there isn't much difference. You're still trying to tell grounded and relatable stories that appeal to people and are funny. The bigger leap for us is the fact that this show is also a fully realized musical, and within the 22 minutes, we're also telling a complete story. We have three songs per episode. We also have an amazing roster of guest composers, from Sara Bareilles to Cyndi Lauper to They Might Be Giants. At least for me, my biggest thing to adapt to is having songs and story work together to tell great stories.
SS: One other major difference is the timeline. For live-action—especially for half-hour comedy—the production process is much shorter than the animation process. On many animated shows that I've worked on in the past, the process could take eight or nine months. This process is a little bit longer because of the added complexity of the musical numbers—not just the songs, but animating complex movements during those numbers. So, because we have this more stretched-out timeline, we also have more opportunities to make episodes better at each checkpoint.
APPLY: These Remote Voiceover Jobs Are Casting Right Now
What are some qualities that make for a dynamic voiceover performance?
SS: Something that really elevates the character and helps bring the character to life, helps make the character three-dimensional. To all of us, it comes down to the ability to convey emotion. And since we're also a comedy, the ability to be funny while doing it, which is obviously challenging and takes a special talent.
HS: We don't necessarily cast people who do "voices." One thing that was new to me is that I would watch Loren casting people in the beginning, and as opposed to seeing them and finding a clip of them acting, he would just want to find an interview to see what their natural speaking voice was. That's basically how we would cast. Then also, being that we are a comedy, a lot of people would land a joke—but on our show, we "throw away" the joke. We just want to hear the naturalized version of it and feel that it can still deliver if it's a well-crafted joke, as opposed to having to hit it over the head with a funny voice or a funny take.
So even though it's an animated series, you're not looking for anything "cartoonish"?
SS: Totally, because in every aspect of the show, realism is very important to us. Conversational performances are what we look for.
HS: We'll constantly say, "Say that line without a smile."
Apart from the obvious, how is a voiceover performance different from a live-action performance?
HS: What's interesting is being in the booth. If you're seeing the actor, they're giving a full-body performance, but it's also coming out in their voice. That, in a way, is a little bit more difficult because you're imagining everything around you as you speak into the mic. Even on a live-action set, you're in an office set, you're playing against other actors. Also what is unique with our cast [is they're] spread around the world and doing lots of things, we're often recording Stanley Tucci from London. We're recording people individually, but then we're able to put them together and make it seem like we have everyone in the same booth at the same time—like they do on "Bob's Burgers."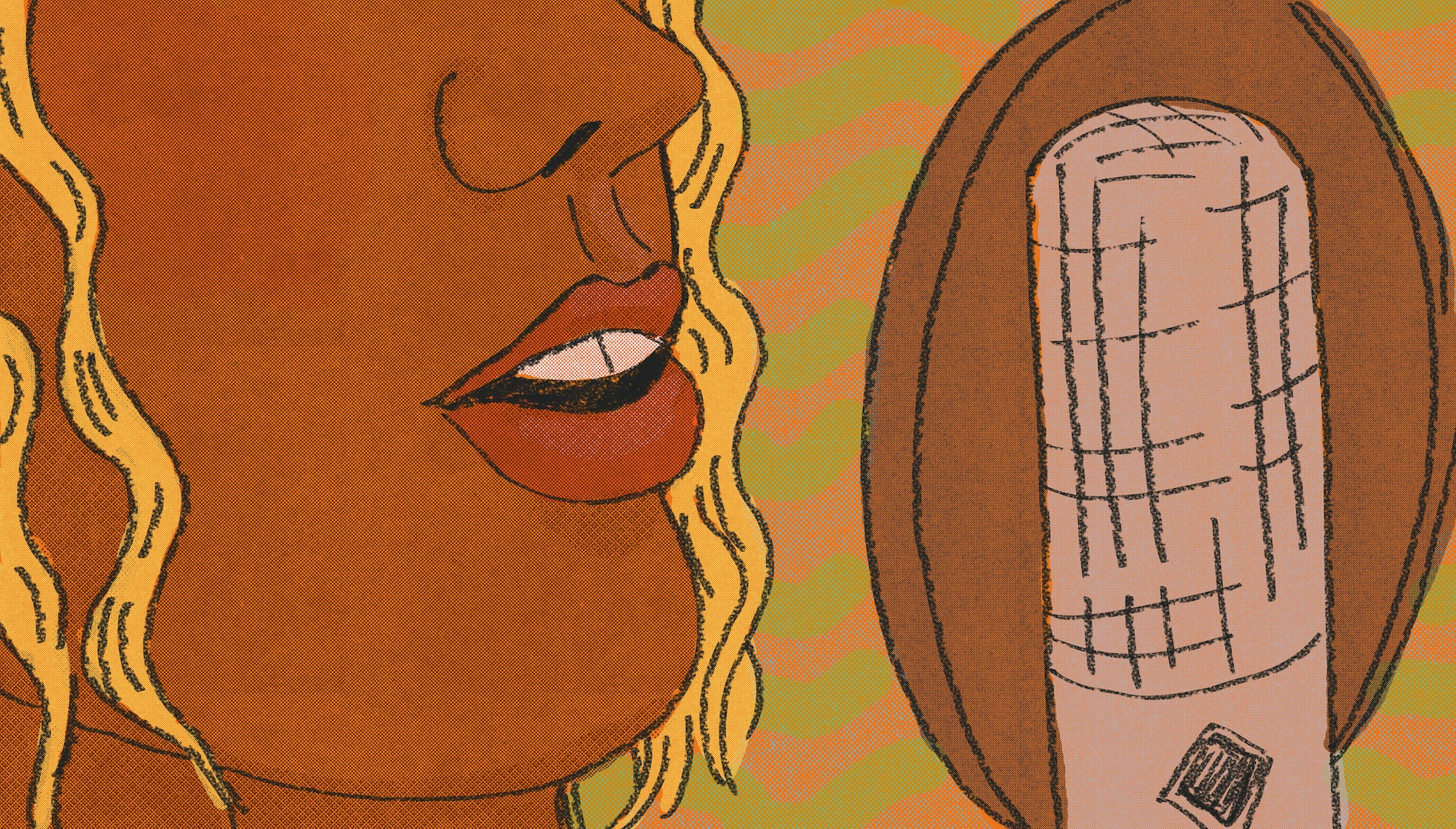 Voiceover 101
Since this is an animated musical, is the voice actor's ability to sell the story more important than technical perfection?
SS: Yeah, because we can always work to get the [vocals] there, but as long as the performance is making you feel something, that's the goal. What was very important to all of us who are a little bit newer to doing fully realized musicals like this is to remember that we're not doing a stop-and-sing type of show. The music is integrated into the narrative, whether it is conveying story or conveying characters' emotional state of mind. It really has to be functioning more than just as a fun song. So, if anything, we would err on the side of a very emotive song, knowing that we can always work to get it there [technically]. There are lots of tricks that we can do to get it there.
What makes animation a uniquely great medium for storytelling? HS: You basically have the world at your fingertips in animation. Our show is set in Central Park, and I don't know if you could have a live-action show set in Central Park with all the various settings. I feel that our possibilities are limitless. Even on a show like "The Office," suddenly it would be like, "Oh, we can't do an extra swing set on this episode because it's too expensive to rent out X venue," so we're scrambling—and that's a high-budget show. Whereas here, we're not limited by sets or what exists within the greater Los Angeles area as far as locations to shoot.
What advice would you offer someone who wants to go into producing a series, particularly an animated series?
SS: In general, having the long game in mind is always good advice in a situation like this. Whether it's writing, directing, producing, acting; whether it's live-action or animation, these jobs are hard to land, obviously. Talent is often just not enough; that's just what gets you in the door. It also takes a lot of persistence to get past all the noise in order to eventually land where you want to land.
HS: As we interview people to take on our show and move up the ranks, it's really important—on a show that casts voices—for writers to also have a voice. Just having a funny script where you walk away not knowing who the writer is doesn't go as far as something personal. They start as a super junior writer, so you can teach them a lot of the other skills, but you can't necessarily give someone a voice or point of view. That doesn't mean that your writing sample needs to be autobiographical, but you want to know that person's take on the world, because that's what you're hiring: You're hiring their take.
Looking for remote work? Backstage has got you covered! Click here for auditions you can do from home!