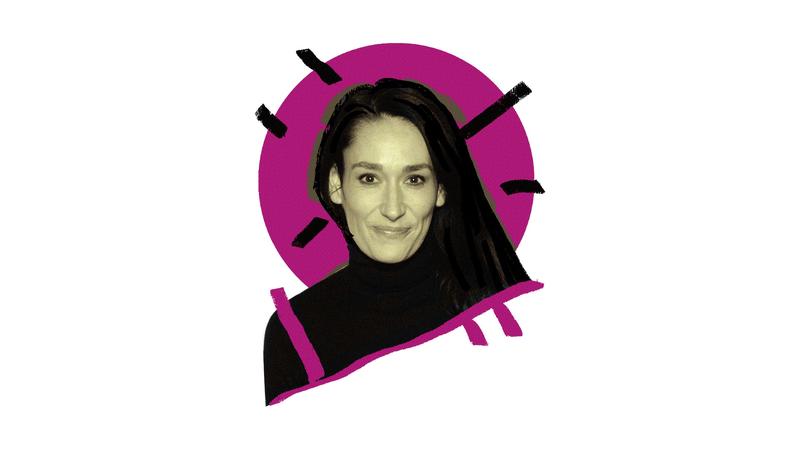 American audiences know Emmy nominee Sian Clifford as the tightly wound Claire on Amazon Prime's "Fleabag." Everything about her contrasts her sister, the messy, spontaneous Fleabag (creator and star Phoebe Waller-Bridge), and their touch-and-go relationship takes center stage as, one could argue, the love story of Season 2. The actors' chemistry is palpable, likely because Clifford and Waller-Bridge have been friends since they studied at the Royal Academy of Dramatic Art together. As Clifford says, "We always wanted to play sisters!"
How did you get cast on "Fleabag"?
I didn't have a huge amount of on-camera experience before "Fleabag." It has definitely changed me as an actor. I remember the actor I was before; I felt stifled by the industry and the boxes people tried to put me in. I had to audition for "Fleabag," and Phoebe had to fight for me to get in the room and be considered. I didn't think they were going to let me do it. But they did! They wanted a bit of proving, but I think as soon as the channel saw us together, they gave in.
READ: How to Become an Actor in the UK
What is your worst audition horror story?
There are so many. I've definitely had those dark moments [where] you think of walking away [from acting]. This industry is punishing in that way, but at the same time, I've been a professional actor for 13 years, and it does feel sweeter in some way because I've worked so hard for this moment. But I now can look back on those horror stories with a twinkle in my eye…. I went in for a terrible audition, a tiny part in a really bad play. My confidence was already low at the time after a long period of not working. The director really belittled me in the meeting. I left feeling completely disheartened and dispirited about acting. I'd played leads at the National Theatre and had a prolific theatre CV at that point, but I felt that all of that hadn't amounted to anything. I called my agent and she told me to take a breath and remember that this industry can always spin on a dime. It sounds super cheesy, but I looked up at the sky and did my best to surrender. Later that afternoon I was commissioned to write a screenplay. It is the beauty and curse of this industry that you never know what is around the corner. But it was an amazing reminder to just trust in the bigger picture.
What is the wildest thing you've done to get a part?
I had to do a self-tape for something, and I decided to film it like a short film. It was when self-tape was very new, and I remember spending an entire day on it. I look back on it now with complete horror. Why did I think this would help? Knowing what I know now about self-tapes, that it really is just about capturing a performance and that consistency is really key, that was something pretty ridiculous that I did that was pretty embarrassing.
READ: 5 Tips to Turn a Solo Play Into an Amazon Series From Phoebe Waller-Bridge
What advice would you give your younger self?
Don't try to guess what a casting director wants. Bryan Cranston's advice to actors, it's my favorite thing, and it changed my life. He said: Don't go into an audition to get the job, go to share your work. That was so liberating. You read it, interpret it, embody it the way you want to play that person and embody them with your whole heart and soul for those 20 minutes. Make a bold choice. If you get the job, that's a bonus. That's really helped me. It changed the way I audition, how I tape, and it has improved my callback rate. It's about confidence in your craft.
What performance do you think every actor should see and why?
Well, it's a theater performance and therefore no one can see it, but I will mention "Death of a Salesman" with Philip Seymour Hoffman and Andrew Garfield on Broadway. I will never forget it; it is without question the best piece of theater I've ever seen, and I know it will never be topped in my lifetime. Go to the archives and watch it. I don't know that you will experience the magic in the same way that I did in the theater, but watching that show changed my life.
This story originally appeared in the August 22 issue of Backstage Magazine. Subscribe here.