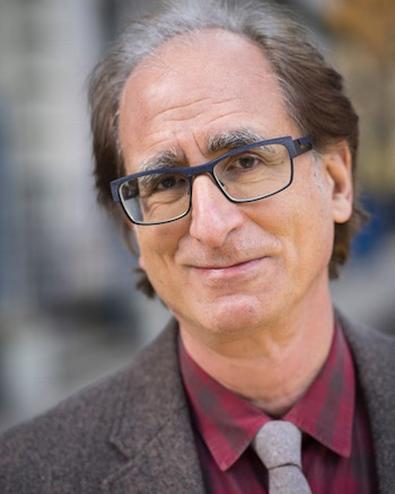 Welcome to another weekly edition of Side Hustle Spotlight where I interview actors and filmmakers at different levels of their career who have used their other passions to capitalize on a fulfilling side hustle. These folks no longer or have never had to do serving work that drained their energy and made them miserable. Be sure to check out the original article for inspiration on discovering your side hustle.
This week's actor is a Larry David impersonator. Truly acting for a living!
Name: Alan Braunstein
Side hustle: Impersonating Larry David at events (weddings, bar mitzvahs, private parties, etc.)
Years acting: 7
Favorite acting credits/opportunities: Original member of Theatre 68 in New York where my favorite roles included a dad fighting for his son's ashes, a caterer in crisis, and a frustrated film director. I've also appeared as The Priest in the film "St. Joseph" with Vincent Pastore and as Tad Murk in the TV pilot "This Is Chip."
What do you do when an audition or shoot comes up?
I always make time for it.
Have you ever felt like your side hustle was in jeopardy because of acting? How long did it take you to feel like you had security at this side hustle, even if you took time off for an acting project?
I've always managed to fit my Larry David gigs in. After getting bookings for several months early on from my agent, I felt confident they would continue and they have for 10 years, even as I continue to act.
What skills or talents did you need for this side hustle? How long did it take you to qualify or complete training for your side hustle?
I use my years of improv training and doing standup for my imitation of Larry. After imitating him for my first gig at a synagogue, I knew I could continue to do it any time.
How does this side hustle fulfill you? Do you feel like you're helping people/society/humanity in a tangible way?
I love the feeling of interacting with people as Larry, insinuating my way into their conversations, and they love it too. These days, I feel like people could use a little more entertainment and laughter in their lives.
Has your side hustle made you better get at acting or achieving your acting goals?
Absolutely. I try to use use the same freedom I express as Larry in scenes I have on stage and in films.
Why did you choose to do this side hustle instead of more stereotypical acting side hustles like serving?
I would be a disaster as a waiter, remembering orders and serving! And this certainly beats temping, too.
If you produce your own work, do you feel like this current side hustle allows you the freedom/resources to do that?
Yes. Producing my "Curb" video was a great educational experience in making a short film way before everyone could make a movie with their iPhone!
Do you have any advice for actors that aren't sure what path to take while they are waiting for acting to pay all the bills?
Find something else that can fulfill you creatively or that you can at least tolerate while you're on your way to an acting career.
The views expressed in this article are solely that of the individual(s) providing them,
and do not necessarily reflect the opinions of Backstage or its staff.