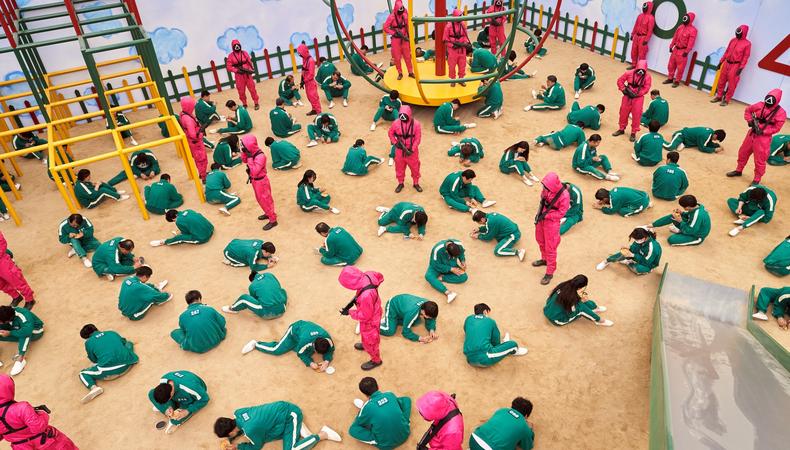 As we prepare for the 28th Screen Actors Guild Awards, Backstage is breaking down this year's film and television ensemble work for your consideration. For more voting guides and roundups, we've got you covered here.
Main cast: Heo Sung-tae, Jun Young-soo, Jung Ho-yeon, Kim Joo-ryung, Lee Byung-hun, Lee Jung-jae, Oh Yeong-su, Park Hae-soo, Anupam Tripathi, Wi Ha-joon
Casting by: Abdelrahman N. Fawzy
Created by: Hwang Dong-hyuk
Distributed by: Netflix
Netflix's megahit series "Squid Game" is what happens when studios take a risk and fund content that lies beyond the proven conventions of Hollywood. It follows a group of 456 players, all plucked from different backgrounds and of varying degrees of financial desperation, who compete in children's games with deadly stakes for an astronomically life-changing cash prize. The South Korean thriller is Netflix's most popular original series ever and the recipient of near-universal acclaim thanks to its clever premise, thrilling set pieces, and poignant themes. Its bloody exploration of class and capitalism made for one of the most entertaining series of the year, and the spectacular cast helped lead the way.
Lee Jung-jae stars as Seong Gi-hun, a divorced father with severe money issues. Gi-hun is a gambling addict who gets into deep trouble when some gangsters call in his debt while his mother's health is in decline. He is a flawed character who, in the opening minutes of the first episode, makes one bad decisions after another. However, it's his determination to provide for his daughter that endears him to us, and Lee sells that well. He can make us laugh at his sincere naiveté and make us feel horrified right alongside him as he battles his way through the games.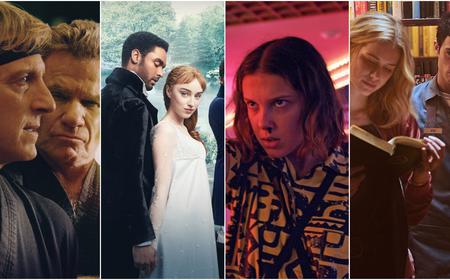 How To Audition for Netflix
Park Hae-soo plays Cho Sang-woo, an old friend of Gi-hun who enters the game after stealing money from his clients to pay off his debts. Jung Hoyeon stars as the fearless Kang Sae-byeok, who needs money in order to rescue her family from North Korea. Oh Yeong-su plays Oh Il-nam, an elderly man with a brain tumor. And Anupam Tripathi is Ali Abdul, a Pakistani migrant who is desperate to provide for his family. Each person has their motivation for subjecting themselves to the deadly competition; and while each is inherently flawed, it's fascinating to watch how the balance between death and a huge payday teases out certain characteristics within each person.
The show also explores other contestants, such as the tough gangster Jang Deok-su, played by Heo Sung-tae, and the enigmatic con artist Han Mi-nyeo, played by Kim Joo-Ryung. Then there's Wi Ha-Joon's Hwang Jun-ho, a detective who infiltrates the mysterious island where the game takes place. The scenes in which he investigates the area add even more suspense to the already thrilling plot, leaving viewers breathlessly anticipating the next development.
"Squid Game" excels with these characters because they aren't just vessels for impending chaos and violence—they're actual humans with lives and aspirations of their own. That's what grounds the story and pulls us in, so that when we're watching a fatal game of tug of war or Red Light, Green Light, we're invested in the stakes. The series' underlying messaging is about how capitalism divides citizens with its "everyone for themselves" mentality, and the actors convey it by hitting every mark.
Want more? Stay in the loop with everything you need to know this awards season right here!