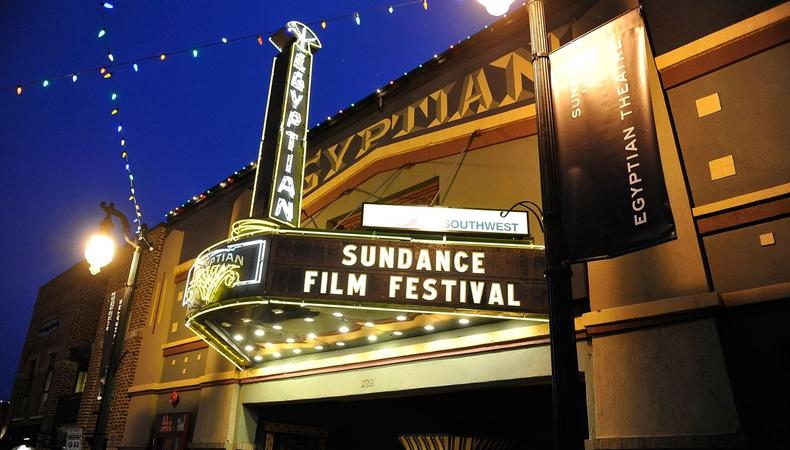 In the midst of the holiday season, movie buffs get one more reason to celebrate: the Sundance Institute announced its lineup for the 2020 Sundance Film Festival this week. The festival will take place at its longtime home of Park City, Utah, Jan. 23–Feb. 2, 2020.
Always at the forefront of the Sundance Film Festival, president and founder Robert Redford said, "Independent artists create and enrich global culture. Their art, which we're proud to present, can entertain—and much more: it can illuminate, agitate, and empower. This year's festival is full of films that showcase myriad ways for stories to drive change, across hearts, minds, and societies." Redford actually appears twice on screen in the 2020 lineup, in both "Omniboat: A Fast Boat Fantasia" which will debut in the festival's Next category, and in the documentary "Natalie Wood: What Remains Behind."
Notorious for celebrity glamour descending on a tiny Utah ski town, Sundance promises to uphold its commitment to storytelling and diversity across its programming, with 46 percent of films in competition directed by women, 52 percent by people of color, and 12 percent from the LGBTQ+ community. Executive Director of Sundance Institute Keri Putnam said of the offerings, "At this year's Festival, we'll explore the theme of 'imagined futures,' inside the theaters and in the conversations sparked by the work we are presenting. We believe diverse stories from independent artists around the world open us up to new perspectives and possibilities—at a time when fresh thinking and dialogue is urgently needed."
Sundance Film Festival 2019 was a huge year for the festival, drawing over 122,000 people from 35 countries and all over the United States, and 2020 is shaping up to be just as large. This year marks the end of the road for festival director John Cooper, who said in a statement, "The program this year, my last as Director, is a celebration: of art and artists, yes, but also of the community that makes the annual pilgrimage to Park City to see the most exciting new work being made today. Watching this group expand and thrive over the years has been exhilarating and wildly rewarding. Our 2020 Festival's lively and visionary crop of artists has a contagious passion, and I can't wait to watch the world meet their work."
The film industry is already buzzing with what will be premiering; with critically acclaimed films like "The Report," "Clemency," "Late Night," and "Call Me By Your Name" debuting at the fest in recent years, Sundance has a promising track record. Fox Searchlight Pictures' "Downhill," a remake of Swedish dramedy "Force Majeure" starring Will Ferrell and Julia Louis-Dreyfus, has already got the industry chatting. Also making its world premiere and garnering lots of early attention is "The Glorias," directed by Julie Taymor and starring Oscar winners Julianne Moore and Alicia Vikander as celebrated activist Gloria Steinem.
Although some films come into the fest with distribution, streaming services have started to assert a stronger presence, and many will come to Sundance looking for new content. Amazon Studios has struck gold in previous years, picking up its Academy Award-nominated film "The Big Sick" at the Utah festival. Also generating attention is the music documentary kicking off the 2020 festival, "Taylor Swift: Miss Americana," starring Taylor Swift and directed by Lana Taylor, which will continue onto Netflix, carrying large expectations for the streaming giant.
The 2020 film awards race is already underway! Check back in with Backstage's awards coverage for more film festival updates.