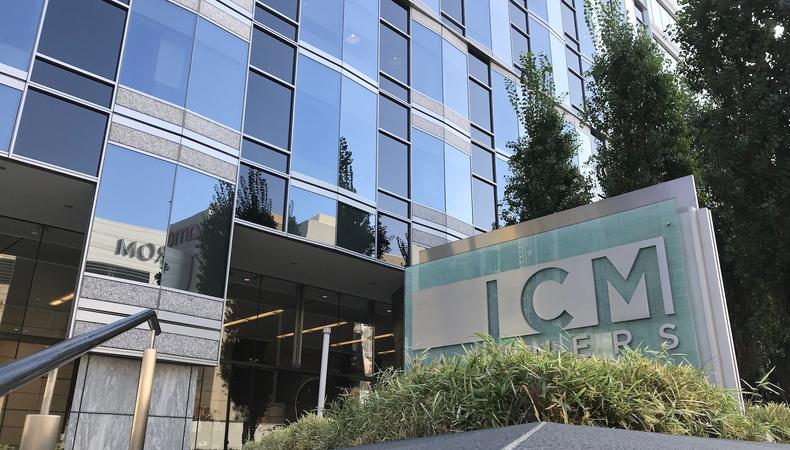 Whether you're an aspiring actor or a working one, you may be thinking about the point in your career when you'll need representation. But it's important to understand what a talent agency does and how one works before you start your search. No matter where you end up, everyone at your agency will have a hand in your career advancement, though how—and how often—you interact with them will depend on the way the company runs.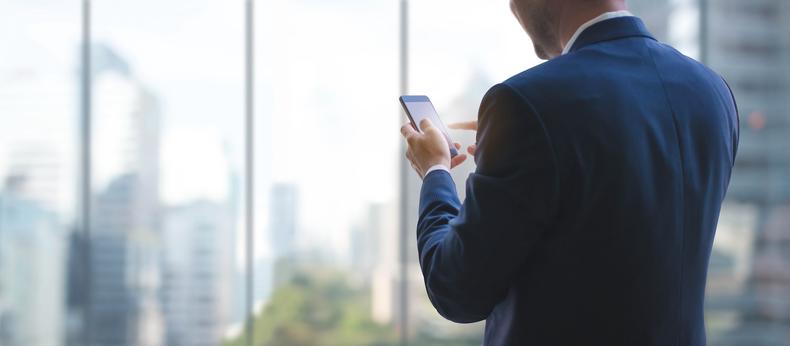 BUNDITINAY/Shutterstock
Most talent agents work alongside others under the umbrella of an agency. Some agencies handle high volumes of clients in various specialties; these outfits can secure actors work across theater, commercials, and modeling. A smaller agency, also known as a boutique agency, is usually more specialized. Whichever kind you sign with, your agency will help you focus on your career in the here and now. Everyone within the agency has the same goal that your specific agent does: sourcing talent they're excited to represent, and getting them booked. If their clients aren't succeeding, then they're not succeeding—so everyone there is committed to helping your career.
Your agency will build relationships with talent-seekers, including advertising agencies, production companies, and casting directors. When these entities send out casting calls for their projects, your agency will screen them and consider which actors on their roster would best fit the available roles. They'll collect audition materials from those clients—and may even be able to provide a professional to perfect your demo reels and coach you ahead of time—approve the package, and submit it. If you're cast, your agency will coordinate shoots or sessions between you and the producers and will negotiate the best contract for you from terms to rates and ensure that you get paid on time.
READ: Wondering How Talent Agencies Work? Here's What You Need to Know
Your agency may also blast out your information to casting directors in advance of receiving casting calls, sharing updates about your recent bookings. It will also usually advertise clients on its website, social media pages, or email newsletter.
Finally, an agency may advise you on which potential projects are most suitable for you throughout your career and suggest which types of training you may need in order to keep developing your skills.
Your agency is there to provide you with opportunities, prepare you to nail them, and protect you all the way from audition to payment.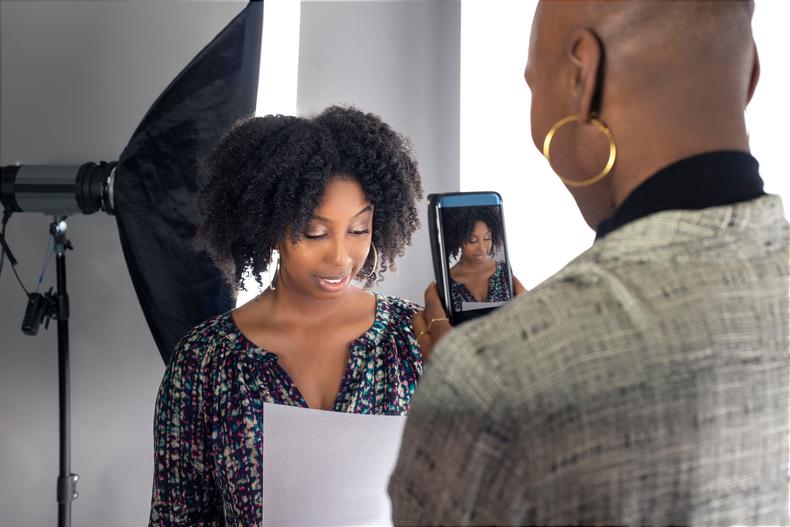 Rommel Canlas/Shutterstock
Talent scouts will search for potential clients, including actors, models, comedians, and more, keeping their eyes peeled for promising talent. They attend open mic nights and theater productions and also leverage their personal network for recommendations. If an agency has an open-submission policy, in which interested parties submit themselves for consideration, scouts also look there for potential.
An agent, however, isn't necessarily going to be the first person to view your materials. Talent assistants, who may aspire to be agents themselves one day, will help with day-to-day administrative work. In addition to prescreening submissions, they may manage an agent's phone, inbox, and calendar. Once signed, you'll probably spend more time communicating with your agent's assistant than you will with your agent.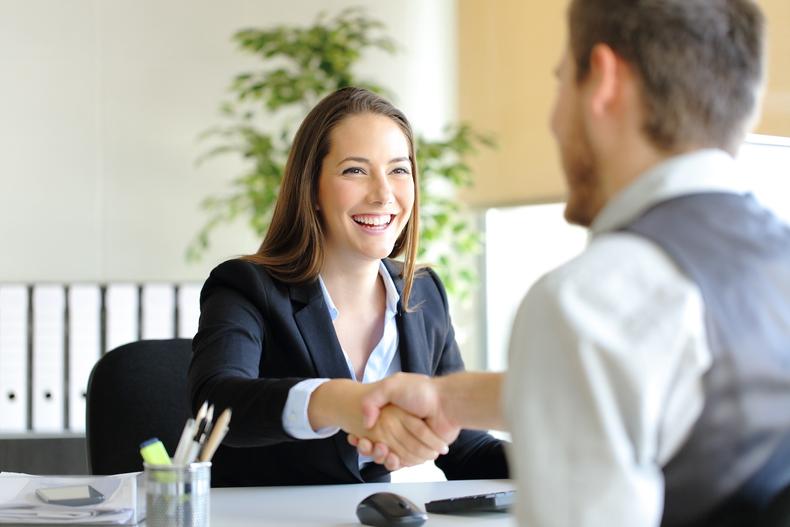 Antonio Guillem/Shutterstock
When you sign on with an agency, it's smart to already have a friendly relationship with everyone on staff. If your demeanor isn't consistently appropriate with all of their employees, your agent may drop you as a client.
After all, your agent won't be the only one submitting you for potential roles. Which begs the question: How, exactly, do talent agencies work? While another agent may act as the lead on a casting call, you still might have a chance to be up for it. If your portfolio fits the role, you'll get the opportunity to submit an audition. Though an agent is likely to prioritize their direct clients, as they'll make more money getting their own clients cast than another agent's, a successful casting from within the agency is still a win for everyone.
When audition information becomes available for a project, your agency may email you the guidelines or flag it through a service like Eco Cast. You may submit your audition directly or send several takes to your agent so they can help you choose the best one to move forward with.
After you secure a role, the agency will negotiate the contract on your behalf. Your manager may sit in on these negotiations and offer feedback, too.
You'll have regular check-ins with your agent or their assistant, which could be anything from a weekly Zoom call to a monthly in-person meeting. You'll have the chance to review your recent submissions and their statuses, as well as discuss what you'd like to audition for in the future.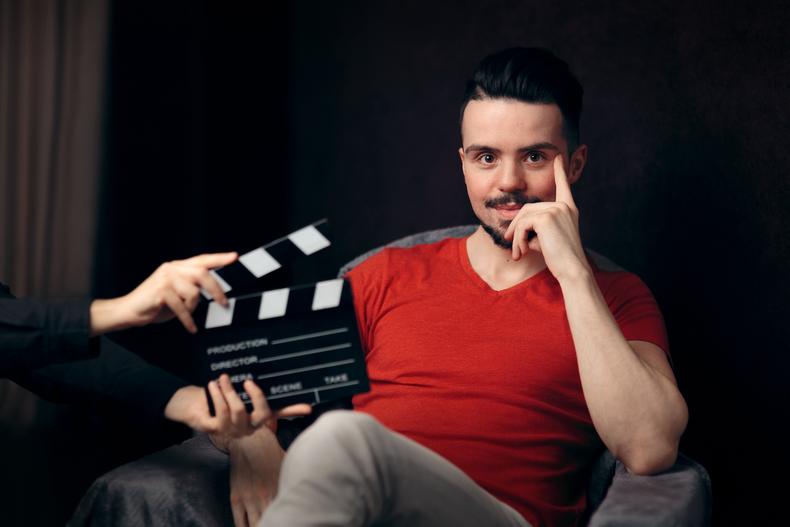 Nicoleta Ionescu/Shutterstock
A talent agency and a talent management company can sometimes be one and the same, but that isn't always the case. Some agencies are well-equipped to function in a management capacity, too; but while an agent will always work out of a formal office with other members of their team, a manager may or may not be part of a larger company. An agent is legally licensed to seek, submit, and negotiate for work only, but a manager does not require any certification. Still, the line between agent and manager can seem blurry.
Agents and managers both work on commission and strive to get you employed, but managers have a lot more leeway than agents do on every aspect of an actor's career. Because managers usually have a smaller set of clients than agents do, they have much more time to dedicate to each one. They'll sit down with you and help you pick out the best headshot out of 100, help you put together an outfit for your self-tape, or reason with you when you're questioning yourself and your career. They'll also work to get your name in front of production teams, making connections with writers, directors, and other creators on your behalf, which can score you personalized roles.
Overall, managers are more concerned with where your career is going as opposed to where it is right now. In helping you to secure work now, they're ensuring that you meet your long-term goals and set yourself up to continue booking roles well into the future. They can work with you to construct a road map for your career, and they oversee your journey from start to finish. They'll offer advice and help guide you, steering you away from projects that they don't think are the right fit and helping you rehearse your audition or film a self-tape for those roles that are.
If you're leaning toward passing on a role that they see a lot of potential in, they can help you see the bigger picture. They may even put pressure on your agency if they don't think it's doing a good job of finding you work. And if you secure a manager before an agent, they can also help prepare you to present yourself to agencies for consideration, getting you set up with reputable photographers for headshots, workshopping your skills, developing your reels, and even introducing you to potential agents.
Some people choose one over the other instead of having both an agent and a manager. It comes down to personal preference and the capabilities of your team.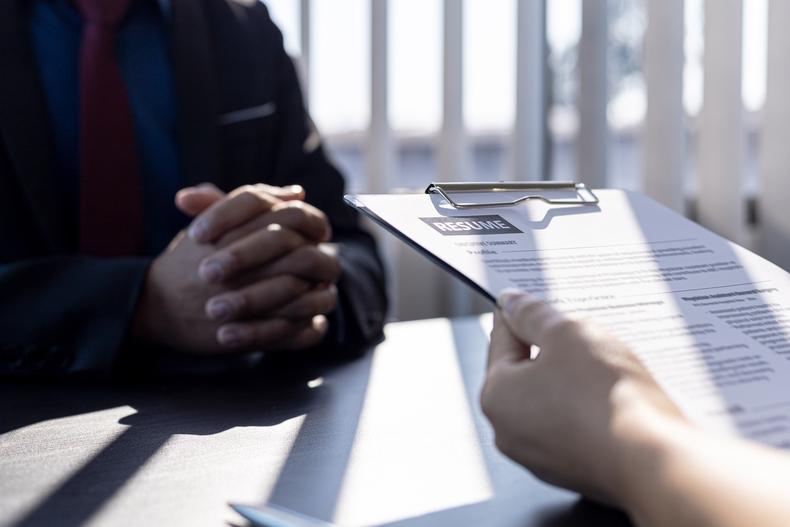 Pickadook/Shutterstock
When you're looking for a talent agency, do your research before you start blasting out submissions. There are hundreds of options to comb through, depending on where you're located and what you're looking for in a representative. Though it may seem counterintuitive at first to not get your name and photo in front of every single one, you need to determine the best fit(s) for you and your career and put your energy into presenting yourself to those agencies.
Even if you've heard good things about an agent, don't chase after someone who works for an organization that doesn't align with your career aspirations and values. Are you going to get submitted for roles with intention or at random? Should your agent depart suddenly, would you feel comfortable with one of their colleagues taking over?
You might start by searching for lists of agency recommendations or by asking your friends and colleagues about their experiences with their agencies. Do they have any that they'd warn you to steer clear of, or somewhere that they've had fantastic luck? You can then create a shortlist and check out their websites, social media accounts, and reviews on sites like Glassdoor to determine whether you can see yourself flourishing with them. You may also be able to call or email an agency and set up an informational interview to learn more about it. Do your prospects have verifiable successes, or poor reviews? If you want an agent specializing in theater, does the agency in question deal mostly in TV?
Once you've determined that an agency has the qualifications you're looking for, you can narrow down the agents you're interested in meeting and start submitting.