Who would believe that a musical set in the depths of hell could be so spiritually lodged in the heavens? But when Amber Gray and Eva Noblezada talk about their new show "Hadestown"—for which they are both nominated for 2019 Tony Awards—there is one word that recurs.
"We use 'cosmic' a lot around 'Hadestown'," says Gray, who plays the ancient goddess Persephone. "There is something cosmic about the whole project as far as who it's attracted. Listening to it for the first time, I was like, 'I have to go home and read the lyrics because I know I'm going to say them one day.' It definitely was: 'This is my job.' I did know that."
Noblezada, who plays Persephone's ingénue counterpart Eurydice, recalls a similar divine inspiration. "I was actually in the grasp of another show that I thought was going to be my next step," she says. "The second they sent me the 'Hadestown' material, I had a kindred connection to the part. I had this moment walking into the [audition] room going, 'This is my role and I'm going to prove to you why it's my role.' "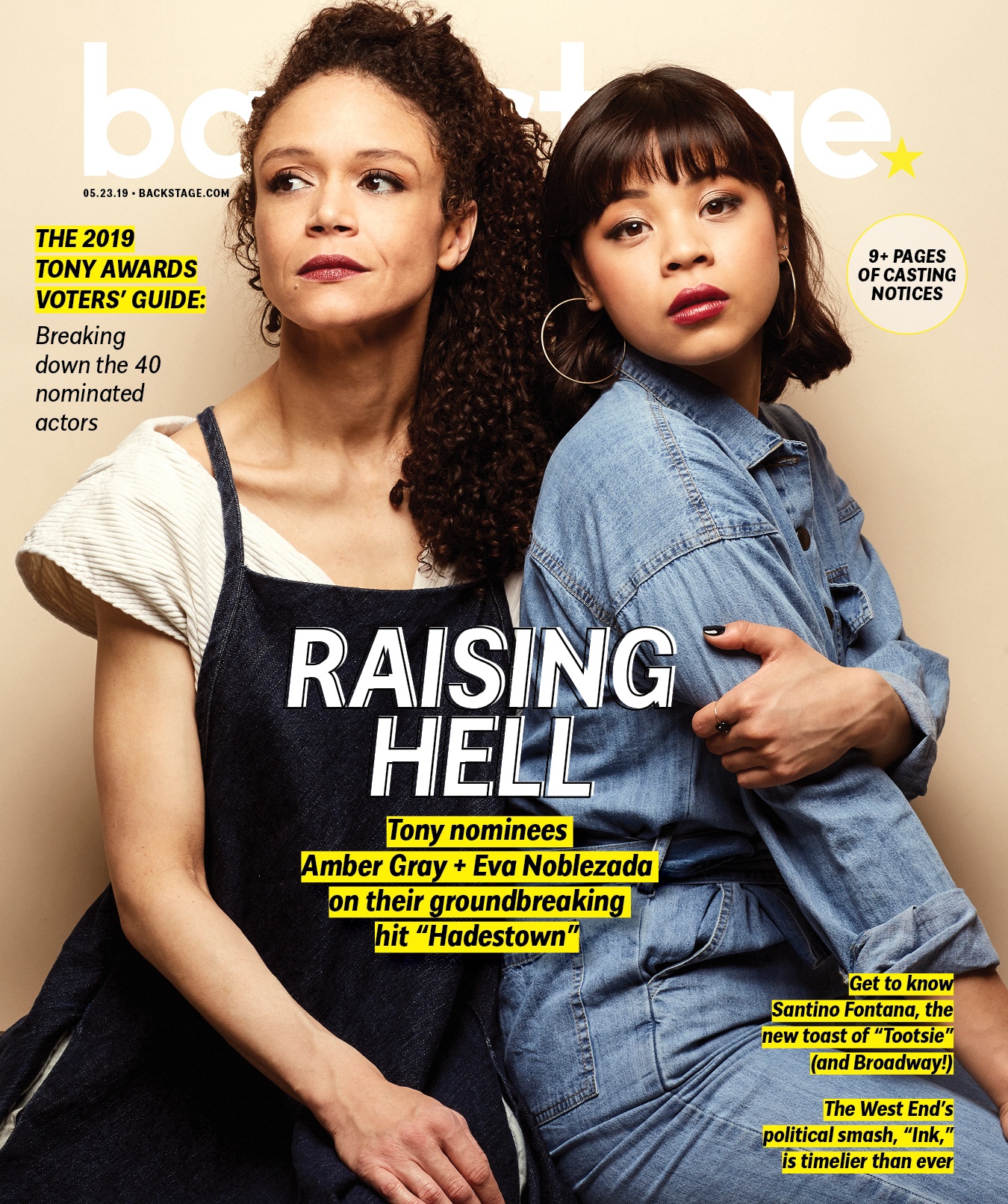 Even the musical itself was powerless to the gravitational pull of both women. "There's been so much of that feeling of the stars aligning in different ways with this show," says "Hadestown" author and composer Anaïs Mitchell. "I can't explain it except that I think in some mystical way, the music attracts the people who are cosmically meant to sing it."
Though based on Greek mythology, "Hadestown" is anything but a stiff tragedy. Ushered with ingenuity to the stage by singer-songwriter Mitchell and director Rachel Chavkin, it is less traditional narrative and more sinister blues concert, a synesthetic poem told visually and aurally. And, despite its prescience about the world outside the Walter Kerr Theatre (there is a song sung by the dictatorial Hades called "Why We Build the Wall"), "Hadestown" has had a 10-year march to Broadway, every step of which is evident in the final product audiences see now.
"How often do you have the luxury of doing enough productions where you have a chance to learn what not to do?" Gray asks. She has journeyed with the show from initial readings to its Off-Broadway stint in 2016 at New York Theatre Workshop to runs in Canada and at the National Theatre in London. "A lot of shows could survive if they'd had more productions instead of just staged readings, where you're really just getting good at making a radio play. I feel quite grateful we had this safe, experimental time before bringing it home to New York."
Noblezada came aboard later, just before the run in London in 2018; however, she has had a similarly nourishing experience and has been fundamental to the show's structural growth. "Through all of those steps, I found that it felt like the making of a diamond," she says. "It was pushed through such extreme conditions, and it has changed the story in a way that now, I do not cry onstage as Eurydice most of the time. I'm mainly crying as myself because the show is so heartbreaking to watch."
That Gray's and Noblezada's respective journeys to the piece are so divergent is fitting, because the same is true of their careers.
READ: How to Become a Musical Theater Actor
Gray, for years a stalwart of the avant-garde and downtown theater scenes, made her way uptown in 2016, debuting on Broadway in "Natasha, Pierre & the Great Comet of 1812," another experiential musical told through the prism of Chavkin's direction. As the seductress Hélène, Gray was a standout player in a standout original musical—despite thinking she'd never be in a musical. "If you'd told me while I was in grad school at NYU getting an MFA that I would become a musical theater girl, I'd have said, 'You're out of your effing mind,' " Gray says, taking a beat. " 'And lay off the drugs.' "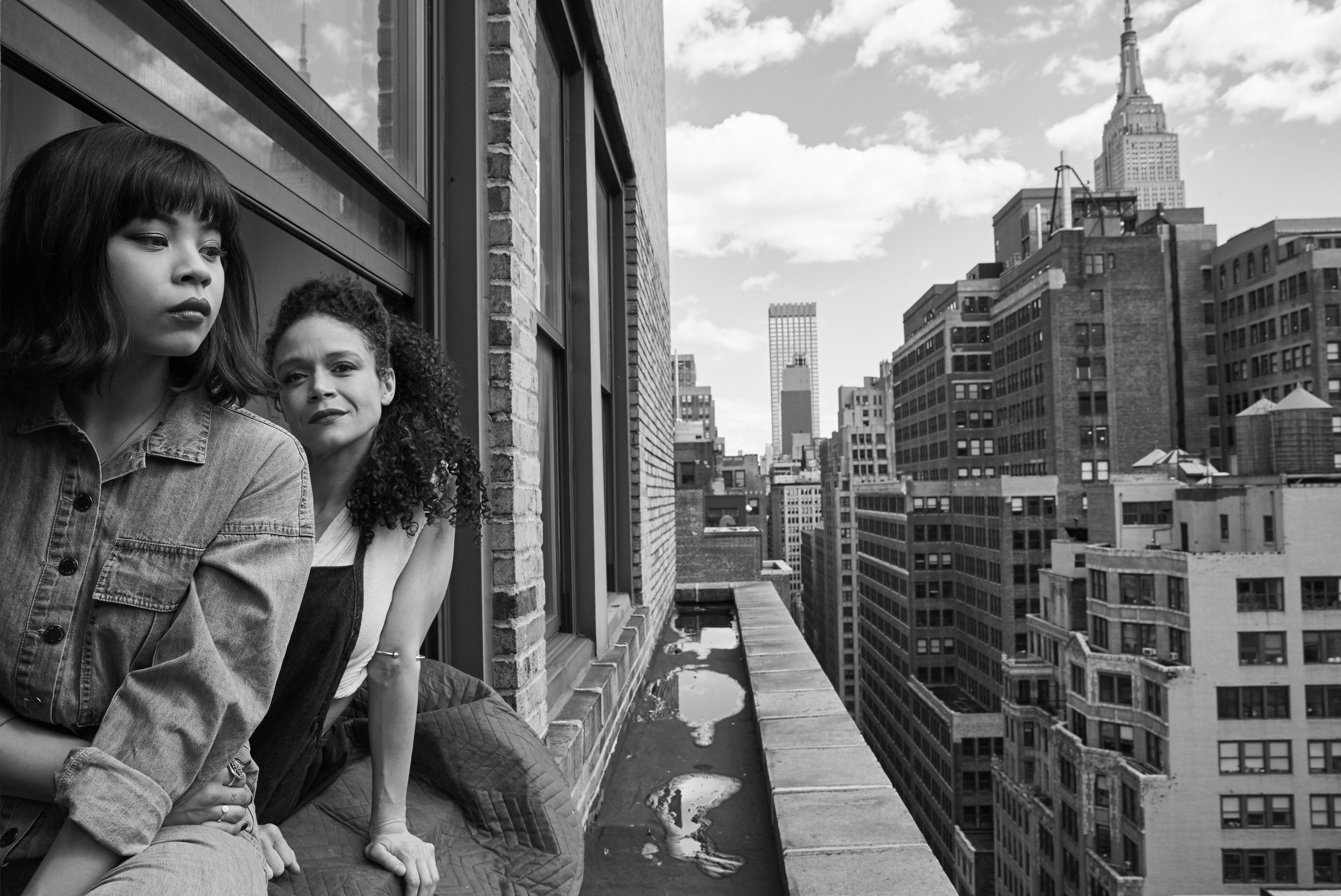 Noblezada, meanwhile, was seemingly bred for Broadway. A finalist in the prestigious National High School Musical Theatre Awards, she made her own Main Stem debut in the same 2016–17 season as Gray (a coincidence, maybe), taking on one of the American theater's most well-known roles: Kim in "Miss Saigon." She went on to receive a leading actress Tony nomination at the age of 21. "I haven't updated my résumé since 2015," she admits.
In the follow-up to their high-profile Broadway debuts, both actors, perhaps, have something to prove with "Hadestown." And though neither of their collective credits or performance backgrounds would obviously lend themselves to the same project, the powers that be—whether fate or something else—have put them where they are today. Just days before the musical's April 17 opening on Broadway, that place is on the couch of a sun-drenched photographer's studio in Manhattan's Garment District.
Their energies are markedly different, too: Gray has two young children and is aptly ethereal, while Noblezada is spunk-first candor. But on this Monday afternoon, what should be their day off, the women receptively foil one another in a way that is entirely reminiscent of their characters.
"There's lots of overlap between them, even though there isn't much [onstage] interaction," Noblezada says of the show's concurrent love stories. Her Eurydice and Orpheus (Reeve Carney) are the young, Romeo and Juliet–esque lovers, juxtaposing Gray's Perspehone and Hades (Patrick Page) as the jaded elder partners. "It's beautiful because from Eurydice's point of view, it is this explosion of spring and sun and love when Persephone comes in," Noblezada continues. "She is the exact opposite energy of Eurydice, who walks in literally with storm clouds above her. You can see the natural parallels between the two, and it's heartbreaking."
"Hades and Persephone have been together since the dinosaurs, and their love is quite complicated," Gray adds of her own character's tumultuous romance. "They fight really well, they make up really well, and it's wonderful to see this fresh, young love help wake up the older couple that's gotten a bit curmudgeonly. That's how they mirror each other: At the end of the day, both couples are crazy about each other."
Despite the fact that both characters are technically "love interests," these women are no archetypes. Their multidimensionality, in fact, is where the musical diverges most from its source material.
"In the mythology, Eurydice doesn't say a fucking word," says Noblezada. "She literally gets married and it's like she has Scotch tape over her mouth. There's nothing in that story that reflects a human being. What's beautiful is, hell yeah, I have the freedom to give her a voice. My job is to make her poignant, make sure she's not a victim, have her not be understated, have her say what she wants to say and do what she wants to do, thus, her making a choice."
READ: How 'Hadestown' Standout Patrick Page Landed the 'Role of a Lifetime'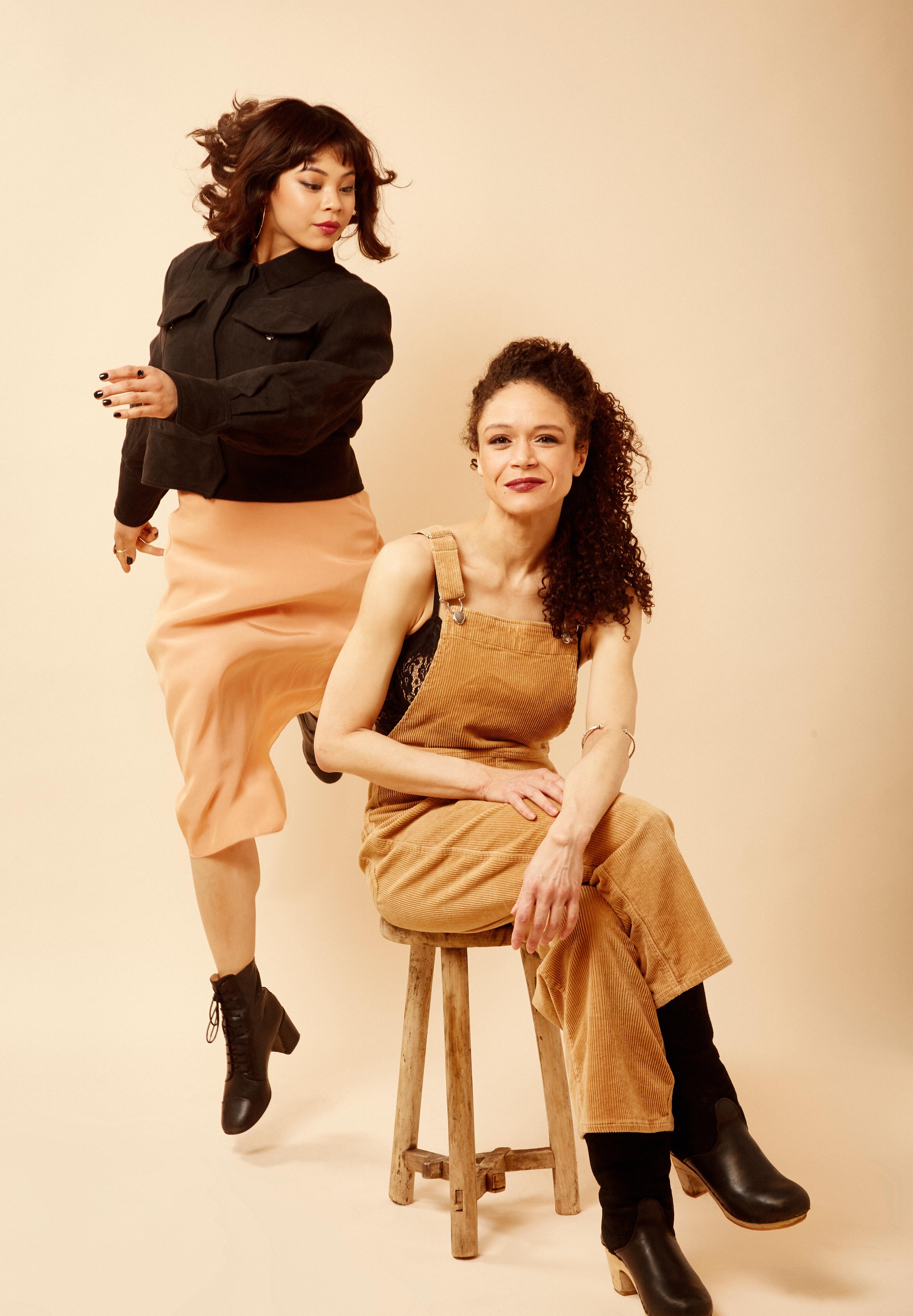 Gray, too, is grateful for the rounded female characters of "Hadestown"—unfortunately, a rarity in theater. "As women, we're three-dimensional and complicated, obviously, so that is one of the joys of creating a role from scratch: You kind of get to do it however you want," she reasons. "A lot of the weird things about Persephone are just things that give Amber Gray personal joy every day. And of course you have to take the direction of the writer and director—who are also women, thank god."
It can't be overlooked or overstated that "Hadestown" is the only musical—of more than a dozen total—directed by a woman during this 2018–19 season. And with Broadway newcomer Mitchell pulling double duty helming both book and score, the musical is only the second-ever in Broadway history to feature an entirely female principal creative team. "It's incredible and mind-blowing and about damn time," says Noblezada before Gray cuts in: "Those women are fearless leaders. Our lead producers are women, our directors are women, our writers are women. It is also one of the healthiest rooms I've ever been in. I'm not saying it's because of that—but it's not not because of that."
That holistic environment has been instrumental in providing the space and support for both actors to create their characters. It's also been particularly crucial, they admit, in quelling some of the pressures of originating roles on Broadway.
"The idea of Persephone, goddess of the underworld, you're like, 'How do I even start to approach that?' " Gray says, turning to Noblezada. "But I find it very freeing that both of our Hamlets would be very different, and that's the same when I'm playing Persephone. It can be so overwhelming, so you have to just look at what's on the page. If I have too many options, I spiral out. If there are restraints, I find there is more creativity."
Noblezada calls originating a role on Broadway for the first time "the biggest challenge in my career thus far," adding, "There was nothing in there, and I said, 'OK, I'm gonna go inside [the character] like a weird little cat.' When I approach roles, I don't want to have to act, I just want to be. But there's also the actor thing of not being smarter than your character. How much information would your character really know? And throughout development, it's become, 'How do I continue to layer onto my punk, against-the-world, badass woman?' It's a simple thing of going back to the roots and saying, 'It's a tragedy, it's a love song, it's a sad song.' "
Speaking of the songs, they're where much of the character development is derived. "When music is so clear, it's sort of a weird way to articulate, and that's always been my way in," Gray explains. "The music has given me really clear clues about how to play the thing. Lately, I find musicals more fun to act in than straight plays, because there are so many options in a straight play of how to compose something. The blueprint is much clearer in a musical."
Noblezada agrees, and believes much of the acting truthfulness of "Hadestown" is a product of its musical truthfulness. "Anaïs says, 'You're speaking with music,' and the way she writes is very real," she reasons. "There's no glitz and glamour on it, they're just true words. It makes our job easy in that way, because we don't have to try extra hard to convey the magic. The magic is the simple fact that it's honest."
On the topic of honesty, Noblezada becomes visibly frustrated discussing some of the industry's more opaque components. "Based off of my experience working in the professional business for five seconds, I [frequently] go, 'Why wasn't this taught?,' " she presses. "I'm angry about it because I don't like putting so much pressure on these beautiful students who want to be passionate about the arts. For them to think their mental health will not be affected, their body will not be affected, to think their career reflects their self-worth and the notes they hit reflect their self-worth—" She stops to recalibrate: "My advice to students is healthy love heals. That also applies to your job. If you love your job truly, and you love yourself truly, you will do amazing things."
Gray, naturally, adds a placid purview: "One, there is enough work to go around. Two, if you stay in line, you will get served," she insists. "People think they need to come right out of school and get some cool thing. That is not true. If you stay in line, you will have a healthy career. And just tell people you like their work and you're interested in working with them. What's the worst that can happen? Even if you ask 100 people and you only get one yes, you're better off than you were before. And we like to hear that. 'Thank you. I'm happy that you like what I'm putting out into the world.' "
There is a final refrain in "Hadestown" that insists, "It's an old tale from way back when and we're gonna sing it again and again." As these two women head back out into the world themselves, they lead with that same cosmic conviction: Whatever happens, they've got a song to sing.
Photographed by Stephanie Diani in NYC