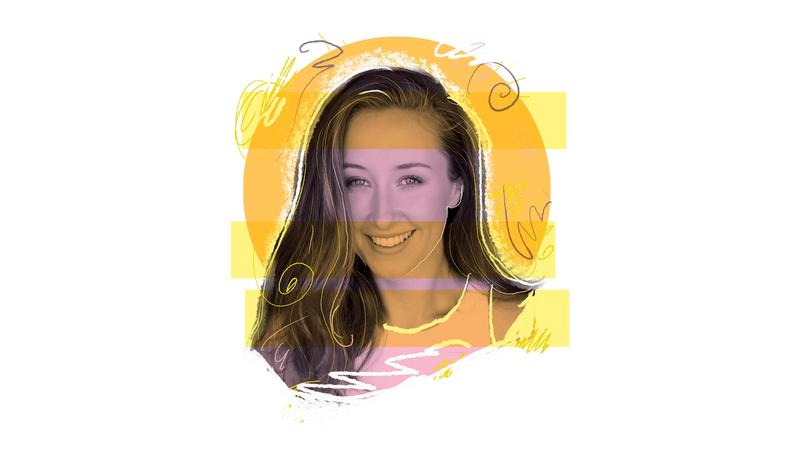 "The Crown" Season 3 introduces an all-new cast of grownup characters, including Prince Charles, Camilla Shand, and Princess Anne, the latter of whom is played by Erin Doherty. Previously of PBS' "Les Misérables," Doherty enters this beloved Netflix series with a sense of mystery and a bit of an attitude, adding a fresh tone to the royal affair. Her delivery all season long is a lesson in timing—you haven't seen retorts this good since Maggie Smith's Dowager Countess on "Downton Abbey."
READ: What 'The Crown' CD Looks for in Auditions
What was your big break?
I guess it started with "Call the Midwife." I trained at Bristol Old Vic Theatre School and I started working in theater straight after, which was amazing. I think I met the CD for "Call the Midwife" as soon as I left school, and a part popped up maybe seven or eight months later and I got it. That's it, really; as soon as you get your foot in the door with screen stuff, it tends to just trickle on from there. "Call the Midwife" was my first big break in terms of screen acting.
What's your worst audition horror story?
I'm quite awkward when first meeting people, so my horror story would probably be going for a hug and then getting trapped in this weird handshake thing. Everyone's nice about it, but that's all that you end up thinking about. As an actor, you're meeting people and trying to be nice and start a working relationship, so you go for hugs! But for some people, it's just not their vibe and you have to respect that. Then you have to learn to rock a weird handshake-hug thing, because it happens all the time.
What's the wildest thing you've done for a role?
I watched an amazing little video clip when I was training [of] Bryan Cranston saying, 'When you go up for a meeting, just prep for them as if it's your only chance to perform this character.' So, you've prepped as much as you possibly can because you're technically going for performance-level, but then if you don't get it, you feel satisfied because you've done your version. It's kind of like a win-win. It blew my mind when I watched this. For me, prepping is the most fun part; I will go all the way for every meeting. When I went up for [Princess] Anne, I watched a clip of her on repeat and I ordered coffee with her voice. I had to try to embody her before going into a room and attempting to be her. I basically take her out for a walk, that's how I put it. I need to get her out in public before I put her in a room with a casting director. If you go in thinking, I'm going to introduce you to this person that I know really well now, it's more fun.
What advice would you give your younger self?
Calm down. Our job is predominantly to audition. You go up for more things than you get—that's just a fact—so you'll always be in this not-knowing headspace. Take the pressure off of yourself and just enjoy. Sink your teeth into what you love about it and don't worry about other people's opinions. You might not get a job, and [if you don't,] it wasn't for you. Your view of a character, the way you wanted to play them, wasn't the director's view, so it wasn't right. Trust your instincts and have fun.
What performance should every actor see and why?
My biggest influence was Meryl Streep. My dad is a big movie buff; he would tell me to watch different films and actors, and he introduced Meryl Streep with "Kramer vs. Kramer." I think everyone needs to watch that film. Watch it for Dustin Hoffman and Meryl Streep, because it's pure acting. They're both doing really good work and you can see it, it's kind of electric. It's [got] really good scenes, really good dialogue, and they're just alive on film. Honestly, it changed my life. It's a story about this couple breaking up and dealing with it with their son, and it's so honest that it's just heartbreaking. I don't think it would have worked if their performances weren't so strong; they're both just mesmerizing. I think I've watched that film so many times and even just rewound little moments. There's a moment when Dustin Hoffman smashes a glass against a wall, and having done research because I love it so much, I found out it was an improv moment. There's a bit of danger because you can see Meryl Streep having a little panic attack. It's like an actor's dream, it's just brilliant. So I would just say watch that.
READ: How to Become an Actor in the UK
What advice do you have for aspiring actors starting out in London and the U.K.?
This goes for actors anywhere, but just make sure you love it. That's kind of it. You put yourself in such a fragile situation going up for so many things and, of course, you're going to absolutely be gagging to play some of these parts you go up for, but just get in your head the reality that you're never going to get everything. If you love it that much, then it doesn't matter and you will keep going and keep going and build this kind of weird fragile resilience where you're like, 'No it's OK, it's going to be fine.' I don't think you're able to have that unless you really love it. In many contexts, if you really love something and you really want something, I truly believe you'll make it happen, because there's no alternative.
This story originally appeared in the Nov. 14 issue of Backstage Magazine. Subscribe here.