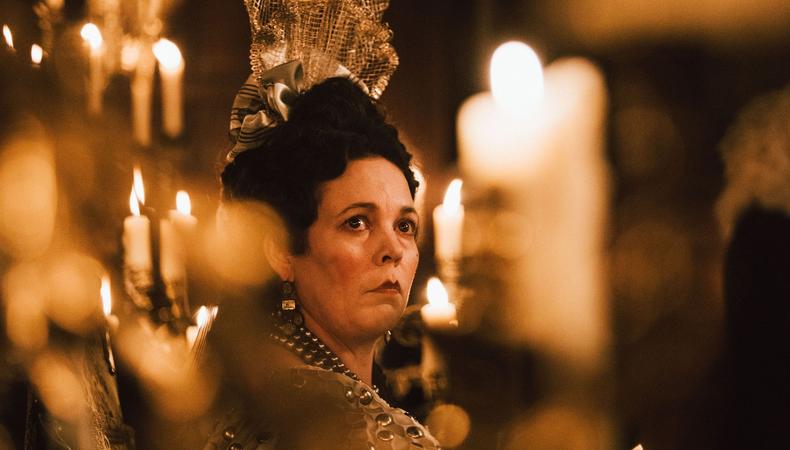 If an aspiring actor were to ask Olivia Colman about her process and technique, they'd probably get a befuddled-but-charming response on par with any number of her acceptance speeches this awards season. In fact, Roslyn Sulcas of the New York Times asked her just that, to which "The Favourite" star (and Oscar and Golden Globe winner) quipped, "I ate a lot to put on weight. Does that count?"
Indeed she did put on weight to play Queen Anne—approximately 35 pounds in all. But that's still not quite the acting insight a student of the Olivia Colman School of Acting would jot down for safe keeping.
While she studied herself at the Bristol Old Vic drama school after dreaming her entire childhood of performing for an audience or camera, Colman's approach to acting may well be summed up in the old adage: You've either got it or you don't. (And got it, she does.) Balancing discipline with spontaneity as an actor, she'd rather get a script organically on its legs without lengthy rehearsals, without script analyses, without discussion and intervention from behind the camera. Colman wants to get up and play and see what comes of it. (Not for nothing, this freedom in performance is certainly apparent in the final version of the 10-time Oscar-nominated "Favourite" with co-stars Emma Stone and Rachel Weisz and filmmaker Yorgos Lanthimos.)
"For me, when I really love a script, it's visceral," Colman told the Times. "I can't explain why, but I feel it; I want to say those words, be that person." Lanthimos also summed Colman's "process" up quite nicely: "It has a lot to do with instinct. She reads the lines and goes to the right place without thinking about it too much."
So is the secret to an Oscar-winning performance an absence of process? We wouldn't go that far. But it's clear that while foundational training is essential to any practiced performer, it's when that training becomes muscle memory and when natural, in-the-moment choices are made on the day that true acting magic happens.