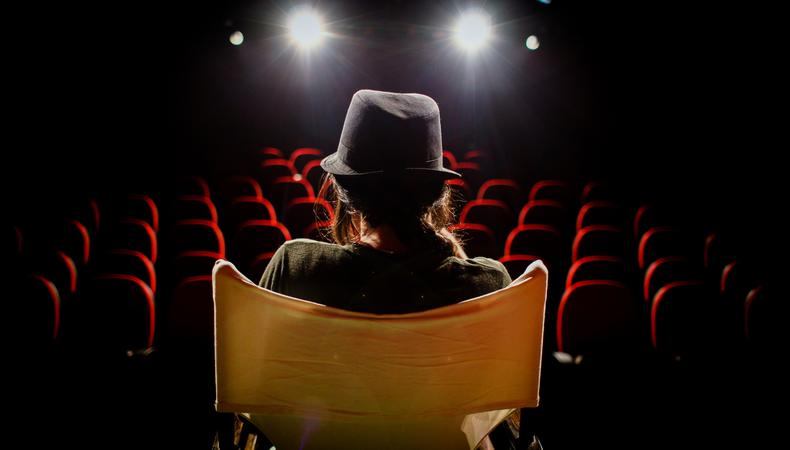 The following Career Dispatches essay was written by Daniella Caggiano, a theater director whose site-specific production of "Fun Home" starring Tony nominees Caitlin Kinnunen, Kate Baldwin, and Jenn Colella (performed in an actual funeral home) will take place Dec. 19.
When I was 15, my high school had a Career Day and I practically begged my teachers to put me in a session run by a very famous Tony-winning director. When I got up the courage to speak to him, I asked what he thought the climate was like for female directors and he said, "Don't try." I have done a horrible job following this man's advice—but here is some advice I wish I had followed.
It's OK to say no to things.
Many industry professionals have told me to take every project that comes my way. And while it's important to build a body of work, it needs to be the right body of work. Theaters want your résumé to tell a story about who you are and when you don't curate, it makes that information harder to decipher. There are many good reasons to say no. For example, I get sent a lot of plays with LGBTQ+ themes or female protagonists, which I'm super excited about, but sometimes they come from writers writing outside their identity who are looking for a director to "legitimize" the piece or make it more authentic. I'm comfortable saying no to these projects because I would rather have a genuine connection with my collaborators than feel like I'm being asked to educate them. There have been many times I was too busy directing something I wasn't passionate about to read a play I would love that was sitting in my inbox. It's also completely OK—encouraged even!—to prioritize your loved ones. I said no to offers this past summer while planning my wedding and I don't regret any of that. There's more to my life than just my work.
Don't forget to celebrate.
The drive to be constantly striving is a double-edged sword; you never want to stop looking toward the next goal, but if you keep achieving without taking time to celebrate all your hard work, it's a joyless exercise. I wish I could go back to celebrate the first time I got paid for directing or when I made my Joe's Pub debut directing a '90s throwback concert. If I could tell my 22-year-old self ushering "In the Wake" that one day I would assist that show's director Leigh Silverman at MCC, I know she would be elated. I'm still working on remembering to celebrate each step along the way.
How to Work With Your Theater Director
You are not for everyone—and that's amazing.
It's tempting as an artist to try to seem universal. I've fallen into the trap of sounding vague in interviews hoping to be given an opportunity when I was actually doing us both a disservice by not giving these theaters a chance to get to know me. It has taken time to articulate what sensibilities drive my directing so I can authentically represent myself in these rooms. My work is dark, funny, and explores taboo topics in a disarmingly candid way; I am most at home when my work brings queer and/or women's voices to the forefront and challenges traditional power structures. That may not be this theater/fellowship/grant/playwright's cup of tea (or coffee!). Last year a major institution asked me to discuss a "dream project" and I described a site-specific piece in a funeral home. I left kicking myself, thinking I had murdered my chances of seeming like a commercially viable director to them. That may be true, but now not only am I doing this project elsewhere with "Fun Home," demand for tickets has been beyond our wildest dreams. What one artistic director considers too niche to program might be another's jam. Do you and the right people will show themselves.
Learn to trust yourself.
I don't know about you, but I am always my harshest critic. Imposter Syndrome can be debilitating, especially as a young woman in this field. I have wasted so much energy worrying that I didn't deserve this opportunity, or whether that famous actor would want to be directed by me, or if everyone would wake up one day to realize I'm talentless. You belong in all the rooms you are in. Learn to stand in your power as an artist, especially when it's uncomfortable, and the confidence will follow.
What advice would you tell YOUR younger self? Get more Career Dispatches right here!