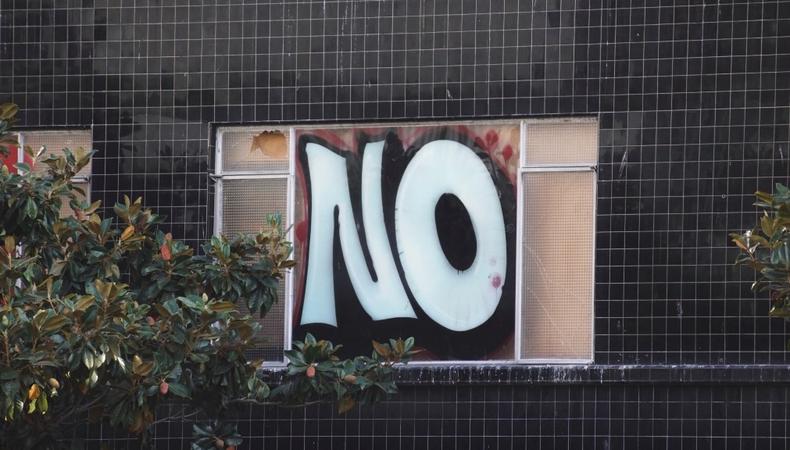 As an acting coach, one of the questions I get asked the most is, "How do I deal with rejection?" I get this from beginners as well as actors who have been in the business for years.
The simple answer? Think of every "no" as getting one step closer to a "yes."
This business is a numbers game. If you're a good actor, you'll book about one role out of every 10–20 auditions. If you are a terrible actor, you'll book about one out of every 20–30 auditions. The more you audition, the more likely you'll book one. Whoever shows up the most wins. Don't take it personally.
If you take every rejection personally, you'll become negative. That doesn't help you move forward and land the next role, so stay positive. Acting is a profession of love.
One of my mentors gave me some sage advice when I was a young actor "If there is anything else in this life that you can do that will make you happy, do it."
Now, I understand what he meant. He knew this was a tough life with lots of rejection and that if I didn't love it enough I wouldn't be able to put up with it. You should do whatever you do in this life because it's fulfilling. That way you'll be happy, no matter if you're rich or poor. Choose to be happy.
Sometimes, you win or lose auditions for weird reasons: your hair is too curly, you're taller than the leading man, you're prettier than the leading woman, the one who beat you out is the nephew of the producer, you look like the director's ex-wife, etc. Ever seen a bad actor in a movie? He beat out a bunch of good actors. Sometimes they loved you but need a different type. Or it was down to you and one other person but a decision had to be made.
When I first auditioned for Juilliard, I didn't get in. I got the cold, form rejection letter. The next year, I auditioned again and got in. When I got to Juilliard and had my first meeting with John Houseman, he told me he had loved me and wanted me the year before but that I was too young. I told him my rejection letter hadn't said that and asked what if I hadn't auditioned again. He said. "Well, I guess you wouldn't be sitting here now, would you?"
I believe acting is sharing your heart deeply, like a marriage: If there is enough love and commitment, the hard times make you stronger. Make that commitment to do what you love at every audition. If your acting makes you miserable more than it makes you happy, don't do it for a living.
Not sure how to actively deal with rejection? Here are a few tips and things to remember to help you move forward.
Casting directors and directors are always casting for new projects. The ones you've auditioned for will keep you in mind for future roles. Sometimes they just need to see you a few times before casting you.
Each audition is an acting lesson in what to do better next time.
Think of each audition as an opportunity to be happy for someone who wanted the part just as much as you.
Sometimes we get every role. Sometimes we don't work for months. It's a roller coaster—enjoy the ride!
Looking for remote work? Backstage has got you covered! Click here for auditions you can do from home!
The views expressed in this article are solely that of the individual(s) providing them,
and do not necessarily reflect the opinions of Backstage or its staff.