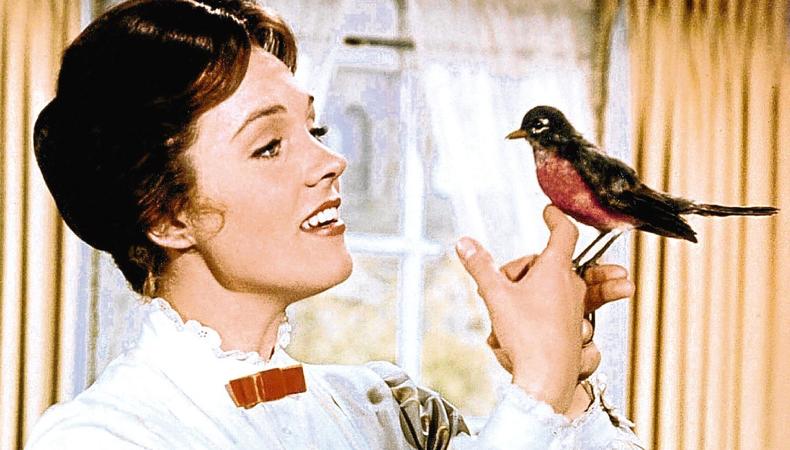 Actors rely on their voice, day in, day out, year after year. And depending on their latest role or the schedule of their current show, maintaining vocal health can become a vital piece of playing the part. Singers performing eight shows on Broadway or touring across the country learn how to warm their voice up every night and what to avoid. Likewise, roles that require performers to scream on cue quickly adapt and discover ways to do it without shredding their voice. And what if you get sick? The show, of course, must go on. And sometimes that means special formulas to clear the vocal cords. Every actor should adopt a routine that works for them yesterday. So where do you start? Right here, with nine actors talking about their vocal health, including sharing personal regimens and trade secrets.
Orfeh, "Pretty Woman"
"I'm a champion texter because there's a certain time in the evening I don't speak. The best vocal rest is literally vocal rest, you just have to shut up. Obviously, don't smoke, I don't drink. I try not to yell at people driving foolishly in the streets. I do take Slippery Elm tablets twice a day religiously. This is my own personal trick: I always tell the cast, listen, I don't drink so if you smell it on me [it's because] I gargle with Hennessy. I have for my whole life. I spit it out, but I gargle with Hennessy. Many years ago I got it into my head that it kills germs—and it does!"
Laura Benanti, "My Fair Lady"
"The cockney [accent] is hard! Mostly because you use your tongue in a completely different way. Your tongue is a muscle and when you stress it so much, the vocal cords start to take over and it can be really hard on your voice. So, right now, the next phase of things is me trying to figure out how to maintain my vocal health whilst doing this incredibly challenging part."
Alex Newell, "Once on This Island"
"As soon as [the show] is over, I almost instantaneously start warming down. I do a cool down just making sure my cords are back into a normal flow. I warm up twice a day: once when I wake up in the morning, I just do a 30-minute [warm-up], and then when I get to the theater, I warm up, I sing through 'Mama Will Provide' a couple of times, and then I'll drink a concoction which I call my 'throat,' which is ginger crystal, oregano oil, ginger oil, and manuka honey. It's awful. It feels like straight gasoline on the cord. But you know what? It rips through anything down there….[P]ut a straw in your mouth and you just buzz through it. It creates tension to make your cords [touch]. You can also put it in a little glass of water and just make bubbles."
Renée Elise Goldsberry, "Hamilton"
"Sleep is the apple a day, really, for singers.... [you] have to be able to take a nap. That's a lifesaver for me. As long as it's early enough in the day that I can wake my voice up, sleep is divine. And you just have to know your body. I learned if I eat pizza too late at night, I might have a problem with my throat! Know what you can do—it might not be the same thing someone else can get away with."
Lenne Klingaman, "Waitress,"
"I've never had allergies, but I'm suddenly dealing with that change of weather. Vocal health is a definite challenge, and something you really have to watch depending on if you're going to a humid state or you're going to a dry state or staying in a hotel that's going to blow A.C. at you all night. It really is challenging because you can't necessarily control your environment within the week, and just as you get settled, you change. It's a good practice in letting go and being zen and going with the flow."
Andi Matichak, "Halloween"
"I have worked with a vocal coach because I have a lower-register voice. My voice is a little raspy; it's prone to being lost pretty easily. That was something I was aware of going in, so I was doing everything I could with the steam, and then I was doing my vocal warm-ups, making sure that I was always fresh and felt good. On set, we usually only did one or two takes where I would go for it and scream, [but] I took a lot of precautions just to make sure [I stayed healthy]. A lot of tea with honey and lozenges."
Will Roland, "Be More Chill"
"[F]or me, it's really, really basic. I sleep at least eight hours every night, I'm not going out drinking, I'm hydrating a ridiculous amount, I'm eating light but protein-rich, a lot of salads with salmon and things like that. I have a little office studio in my apartment and I warm up in there every single day, and I stretch every day and I meditate in between shows. I'm doing all the corny stuff that we must do when we're working this hard."
Caitlin Kinnunen, "The Prom"
"Drink as much water as you possibly can. Like, if you're not peeing all the time, you're not doing it right. Just take care of yourself—don't scream, don't talk loudly, don't run your voice down. I try to stay quiet. I don't go out after shows, I don't drink, I don't smoke. Take all the fun things away and you can sing eight times a week. But then it's also things like taking voice lessons. I take a voice lesson every month, I use my steamer every day, I warm up before the show, I cool down after the show. It's like any sort of athletic event. You have to take care of your voice the same way you take care of your body if you were going for a run or dancing or any of that. You have to warm up, cool down, stretch."
Julie Andrews, "Mary Poppins"
"Vocal health is unbelievably important, so many people don't think about it. We take them for granted, if we weren't able to speak or use our voices, then where would we be? When you think about it, to have cancer, to be a child that's had a tracheal tube placed down his throat because it couldn't breath. To be a teacher or an auditor who speaks, or a clergymen – they all use their voices and without them, it would be an extremely difficult thing to do their work. I'm just trying to focus more attention on that and how important it is to keep a voice healthy."
Disclosure: This post is brought to you by the Backstage team and/or a Backstage Expert. If you purchase items through these links, we get a small share of the revenue from the sale from our commerce partner.