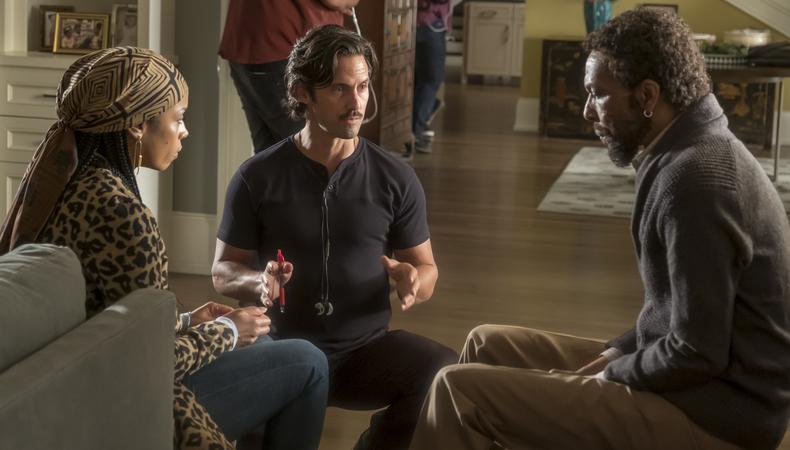 For four seasons, "This Is Us" star Milo Ventimiglia has played the patriarch of the Pearson family—his Jack the selfless anchor binding children Randall (Sterling K. Brown), Kate (Chrissy Metz), and Kevin (Justin Hartley) together with wife and mother Rebecca (Mandy Moore), even after his wrenching death in ongoing flashbacks. While that's due to the structure of the show, it's also in no small part thanks to the magnetism the actor has brought to the screen for the last 25 years across film and TV.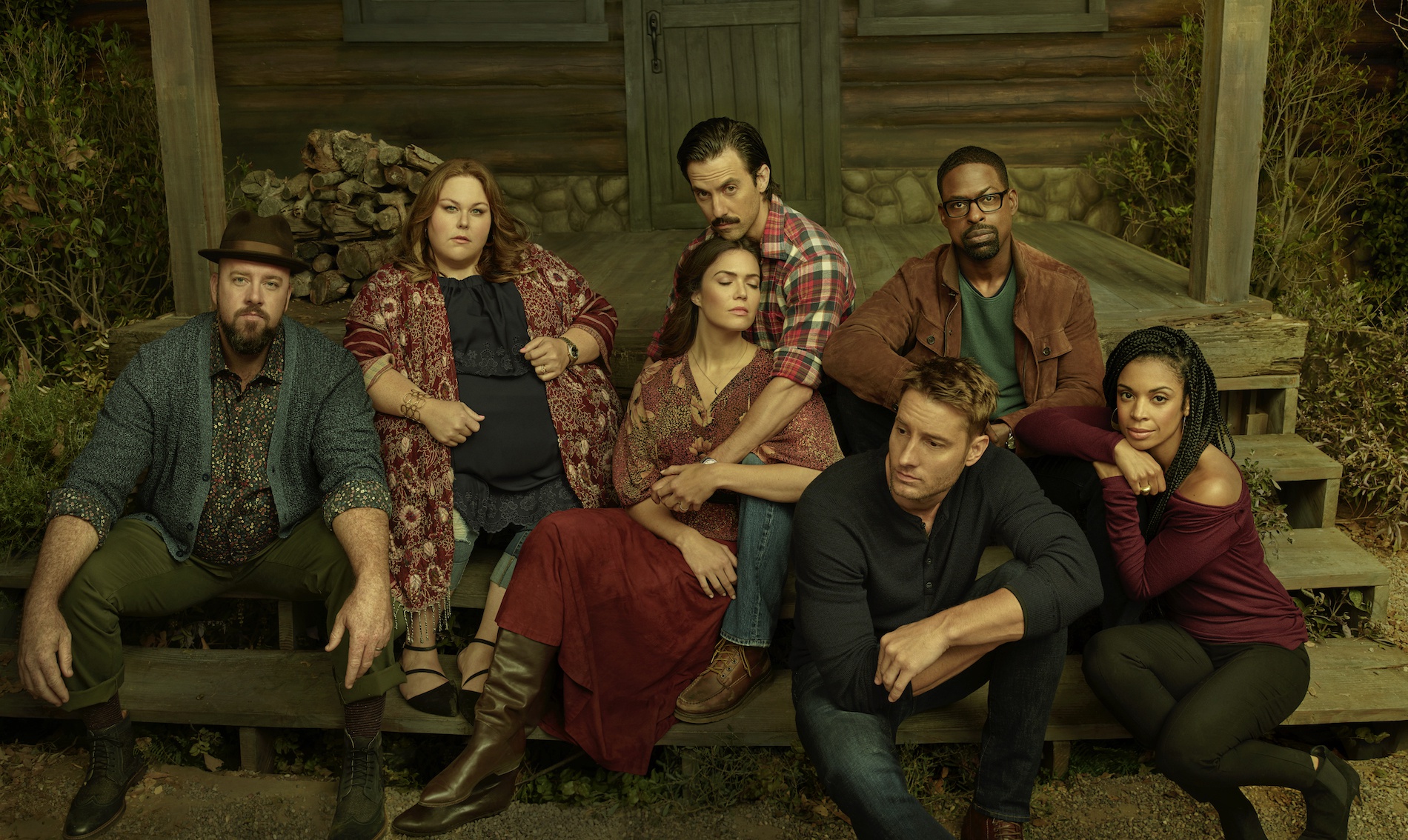 How 'This Is Us' Got Made
That energy served him well on Season 4 of the NBC drama, when he stepped in to direct Episode 5, "Storybook Love." While the three-time Emmy nominee has directed before (miniseries "It's a Mall World" in 2007, TV movie "Dave Knoll Finds His Soul" in 2009, and episodes of "Ultradome" and "Suite 7" in 2010 and 2011, respectively), "Storybook Love" marked the first time he had run the "This Is Us" ship. Speaking from Albuquerque, New Mexico, where he was set to begin shooting USA Network's Evel Knievel series before the COVID-19 pandemic and industry shutdown, Ventimiglia says he relished the opportunity to work with actors he doesn't typically share scenes with, due to Jack's death on the series. It provided fresh insight for both director and actor.
"I rarely get a chance to work on set with Sterling, Justin, and Chrissy, never with Sully [Chris Sullivan], never with Susan [Kelechi Watson]," he says. "I just wanted to be there and observe and offer a point of view and perspective that maybe made things feel a little more fresh for them."
But when speaking about any kind of leadership position he holds on the series, Ventimiglia quickly acknowledges that he always thinks as a producer: big picture. That's thanks to his work with his production company, Divide Pictures, which he has co-owned with Russ Cundiff since 2003. He's learned it's part of the director's job to give everyone else the space to effectively do theirs.
"For me, it's serving the overall show, but serving each individual piece in a way that makes them their best," he explains. "It's getting them whatever they need to be at their best."
In doing so, the actor in him was ultra-sensitive to the various processes a creator must navigate on an ensemble series. He recalls going to director and executive producer Ken Olin, who tapped Ventimiglia and co-star Hartley to direct episodes this season, for advice on how to give the actors what they need. "Again," he says, "It all goes back to service.
"I think you have to have an understanding that we're a group of artists and we all may have different points of view, but we all have to come together collectively for one shared point of view," he continues. "We have to be willing to pour our hearts into something and then let it go, because it's going to change and it's going to shift. As an actor, you don't know how it's going to get edited, you don't know how it's going to get marketed, you don't know how it's going to get sold. So you have to be willing to expose that raw nerve of humanity and make it exist while the cameras are rolling and then just let it go."
If you're an actor looking to make the leap to creator, the best advice Ventimiglia can give is to focus on the work, not the result, and to home in on that collaborative spirit across all departments.
"The strength of being in this business for 25 years is [that] I care about the work," he says. "I think many people lose sight of that and they get too far ahead of it, or they'll dream about it and, when they get there, they don't even know how to do it. It's not a world-ending job that we're in. It's inspirational and aspirational and it really can change someone's point of view if you focus on that discipline of work."
This story originally appeared in the June 25 issue of Backstage Magazine. Subscribe here.
Looking for remote work? Backstage has got you covered! Click here for auditions you can do from home!