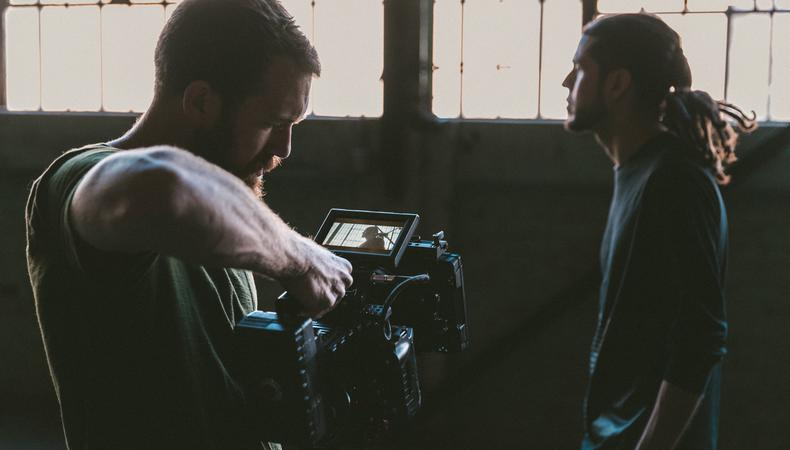 Don't use the notion of "I'm working on my reel" as a means of delaying your career. It's common for people in the business to hear actors seek refuge for making poor career choices in the name of "working on their reel." It's common to hear actors take this or that shitty no-paying project, or student film, etc. so they have "something for their reel." This kind of reel can close more doors than it opens. A reel filled with derivative work, badly shot, with poor production values can do more harm than good: It can actually shut you out of contention by showing a director, writer, producer, or casting director what they didn't need or want to see.
1. Think about the future of reels. With the game-changing swell of new media, the traditional acting reel is quickly becoming obsolete. Due to the extraordinary success of her YouTube channel—featuring original content and characters—one of my inspiring rising star clients recently grabbed the attention of the industry. She was offered a holding contract with a major TV network and top tier A-list representation. Her YouTube channel unwittingly became one of the most effective reels I've ever seen. She's self-taught, learning everything piecemeal through peers, online videos, and tutorials. Rather than waiting for permission, she created her own success. She produces three videos per week.
A supremely talented actor-screenwriter student in my master class has a collection of individual scenes rather than a stitched together reel showcasing every genre. It's modular, so he can send the combination he feels best for any given project.
2. Put your best footage first. A good reel should be no longer than one-and-a-half minutes and start immediately; no 10-second holds on your name against a blank screen—that just bores casting to tears and makes them impatient. Open with a clip of your best acting right away. Have your name as text at the bottom for the first few seconds and then allow it to disappear as the reel continues.
Actors are often told to put their best credits/footage first on their reel, but for many actors this is just a series of co-star footage with actors reciting one-liners as they play bartenders, dog-walkers, and other co-star roles. That's fine, but if an indie director is watching your reel, they need to watch further and deeper into the reel to see actual footage of you acting. That's why it's important to take on meatier indie projects that really push you as an actor, as those are the parts that give you reel footage that can actually showcase your abilities. You playing a waitress on "Grey's Anatomy" and saying, "One moment please," does little to impress anyone in the indie world.
3. Create your own footage. Beware of companies that create mock reels. A professional can smell these a mile away; they can tell this is not the real deal. Rather, as I always encourage, use your personality and your original voice to write and shoot something yourself. Work with friends. Collaborate and pool your funds to hire a good cinematographer and sound person. You could spend a day shooting three scenes that would be beneficial to you and two-to-three other actors and you'd be able to split the costs. The major benefit of this is that you take control of the content that you create, rather than being beholden to the derivative whims of all the film school graduates and low-level indie directors out there. This gives you the opportunity to play the serial killer, the Wall Street d-bag, the jilted prom queen, or whatever character in your wheelhouse of which you don't already have footage.
4. Avoid recreating scenes. Don't do any recognizable scenes from established films in the name of having something on your reel just to have it. I cringe when I see actors doing their own versions of "Good Will Hunting" or "When Harry Met Sally." Don't add footage of you recording your performance in an acting class, even if you nailed the scene. It looks amateurish and makes you appear as though you haven't booked any legitimate jobs.
Plus, this will allow you to plan the task of developing and finishing your reel so that it really is reflective of your abilities and you can stop taking on crap projects in the name of working on your reel. Being involved with such projects only enables you in stalling your career when you should be pushing it forward.
The bottom line is that while your résumé may not yet have the caliber of work that you're capable of, there's no reason your reel has to be as narrow.