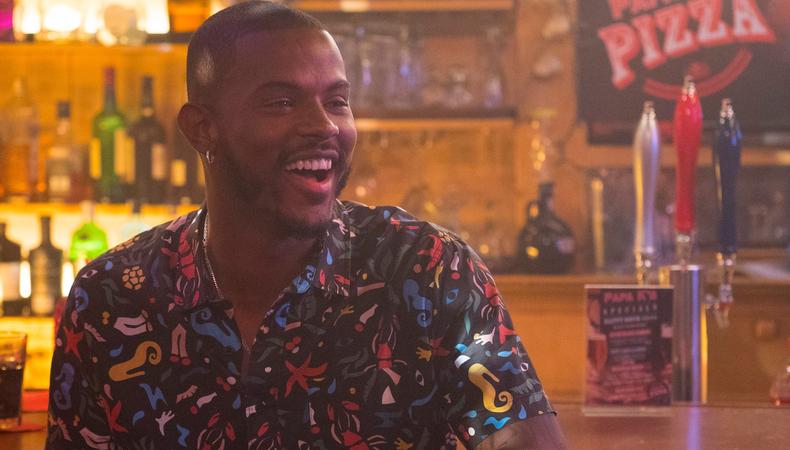 The following Backstage Live was compiled by Backstage readers just like you! Follow us on Twitter and Instagram to stay in the loop on upcoming interviews and to submit questions live on-camera.
Trevor Jackson is more than just one to watch; he's on the way to calling his own shots. The 22-year-old actor and recording artist has done everything from Disney Channel to network prime time, and is perhaps best known for his breakout roles on "American Crime" opposite Regina King, his first top-billed feature film role in last year's "Superfly" remake, and as love interest-turned-central co-star Aaron Jackson on ABC's "Black-ish" and Freeform's Yara Shahidi–led spinoff, "Grown-ish." Jackson came by Backstage—which he used to book roles early on in his career—to talk shop.
"Grown-ish" creator Kenya Barris is a creative inspiration.
"He's super creative; he reminds me of myself in the sense that he's kind of all over the place. But I feel like that's what makes him such a dope artist and creative. And he's very open to the people that he's working with in terms of character. Like, if something doesn't make sense or doesn't feel comfortable, he never forces us to be in a place we don't feel comfortable in, which is what you want from any creator. It's inspiring, too, just to see the amount of work that he puts in. He's a super dope guy."
READ: 'Black-ish' CDs on the Art of Casting
Jackson prefers not to read his scripts until the day before he's due.
"For me, I try not to prepare too much because I overthink. I try not to look at the script until the day before or the day of. If I've been going over it for weeks and weeks, I become kind of numb to it and I just don't feel like I'm being real. But it's different for other people! Some people like to study for a long time. But I feel like I get the most natural, real work when it's fresh. In terms of the words and what I'm gonna do, I just try to go in there and do whatever feels right in that moment."
He gets through auditions with God and confidence.
"I pray. It's almost impossible to get rid of audition nerves. I've tried, and to this day I've had auditions where I was like, 'That was horrible; I was nervous.' It's just part of the job. For a long time, I felt like, I need this, this… And you don't need anything from anybody, you know? You're all that you need, and if you don't get it, life isn't over. And the minute I started going into places feeling like I belonged and not changing myself, I felt better."
Find your own formula.
"As you grow into your own person, your own man, you find out what works for you, and that's what I was able to do creatively. With [directing] my music videos and with the song content and just me as an artist, I've been able to do me. And that's what I advise anybody, even when it comes to acting projects—if it doesn't feel right, don't do it. A lot of people try and redo something that worked for that particular person, and they try and manufacture that formula, but that formula doesn't work for everyone, and you've gotta come up with your own formula that works for you—and I feel like that's what I've found of late, and I'm happy with it."
This story originally appeared in the June 6 issue of Backstage Magazine. Subscribe here!
Want more advice from the best in the biz? Check out all of our Backstage Live interviews here!