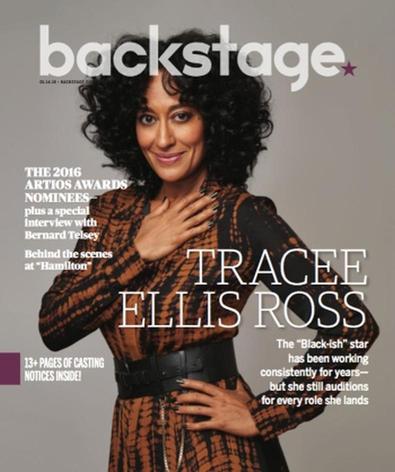 Tracee Ellis Ross may have been born into a famous family, but she's had to work hard for her career. "I've auditioned for every role that I've gotten," she admits.
Perched on a loveseat in a New York City studio where she's just completed her cover shoot for Backstage, the star of ABC's Emmy-nominated comedy "Black-ish" freely reveals that she still puts herself in front of casting directors well into her 20-year career.
And it's not for a lack of humility or pride. "It's a part of my job. Even 'Black-ish,' I went in and auditioned," she says of Dr. Rainbow "Bow" Johnson, the character she plays on the family comedy that falls somewhere between "The Cosby Show" and "Modern Family."
"I figured out how to enjoy the process," Ross adds. "And to me, auditioning is an opportunity for me to play the role that I want." Admittedly, though, she hasn't always had such a positive outlook. Long before "Black-ish" or even "Girlfriends," the UPN/CW sitcom that served as her breakout, Ross struggled to figure out where to start—or even if she wanted to act.
The daughter of Diana Ross and music manager Robert Ellis Silberstein, Ross grew up in the entertainment industry but dabbled in fashion when she attended Brown University. It wasn't until her first audition, for Spike Lee's "Malcolm X," that acting began to seem like a viable possibility. Casting director Robi Reed called Ross back in, Ross says, "And she said, 'You have really good instincts. Do you want to be an actor?' "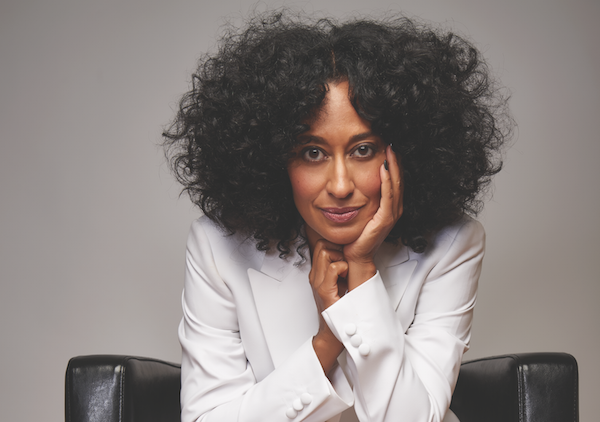 "She was really natural—she had no experience, but she made very natural acting choices," Reed says. At the time, she was looking for talent in unconventional places, which led to her meeting Ross. "What I always felt about Tracee is that it seemed seamless."
"It was the first time I had an indication that I was doing something OK, that I had some sort of good instinct about something," Ross adds. Following the audition, she changed her major to theater.
Despite Reed's feedback, things failed to click for Ross, who was told by her reps at Paradigm Talent Agency that the feedback on her was that she didn't "pop" when she entered the room.
"I don't know if they were right or not, but it was a turning point," Ross says of what she calls her "breakthrough moment." After a tearful call to her sister, she resolved not to be defined by the noes or yeses. "It was a conscious choice for me, and from that moment I started booking stuff."
After conquering her terror of the casting room, Ross started picking up film and TV roles until a tape of her various characters landed at MTV, which was looking for emcees for "The Lyricist Lounge Show," and with Rose Catherine Pinkney, a senior vice president at Paramount Network Television, who was casting "Girlfriends." Both hired her. "That video was sort of like my coming-out party," she says.
While the MTV sketch comedy show was canceled after one season, "Girlfriends" ran for 172 episodes. Over the course of eight seasons, Ross perfected her hilarious mix of physical comedy, attitude, and wit, cementing comparisons to Lucille Ball. "That's the type of comedic actress she is," Reed says. Even "Black-ish" creator Kenya Barris admits that's what impressed him most about her: "She can do expressions and physical movement that take a joke from a five to a 10."
After "Girlfriends" ended in 2008, Ross landed recurring roles on TV and the lead on BET's "Reed Between the Lines," but left after one season. There was even a brief time when she felt she didn't have to audition, but was quickly reminded that there's always someone less experienced who's just as hungry for the part. "Many people have a body of work, but then there's also the girl who gets off the bus who doesn't—and she's willing to audition," Ross recalls a friend warning her.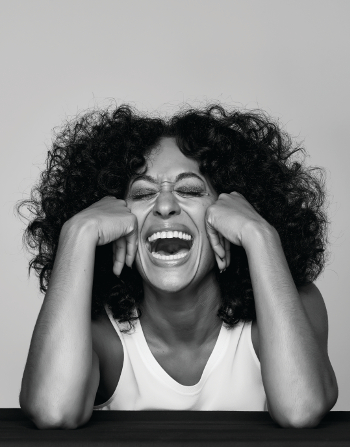 Eventually, Ross came across Rainbow, a role that she suspects Barris had written with her in mind—" 'Black-ish' is written for me in a way that 'Girlfriends' wasn't"—and found herself testing opposite Anthony Anderson. "Before we started doing any of the scenes it all came into focus," says Ross, now a pro at the audition process. "Any preconceived ideas I had about the character left."
Following her test, Anderson told her: "The job is yours; tell all those other women out there to go home." But Ross had enough sense to know that it was far from guaranteed. All she knew is that she'd had fun. "Even your best audition doesn't mean you get the job," she adds.
Ultimately, it's the heart and soul that she brings to roles that keep getting her work. "She allows Dre [Anderson's character] to be seen as loveable because of the heart she brings to the show," Barris says of her impact on "Black-ish." Ross says that the chemistry with her onscreen husband was "magical and instantaneous."
Now well into the show's critically acclaimed second season, Ross is often the moral center, balancing out Anderson's louder moments. At other times, she's throwing her body around with comic glee. It's a role that has earned her some of the best reviews of her career—landing her on a number of year-end lists—and, this past year, Emmy buzz. "I know myself more in the context of how I work," Ross says, knowing that she's a better actor for having worked for it. "And so it makes it a little more fun."
---
What's in a Name?
For the offspring of famous parents, a name can help kick-start a career. But for Ross, it was quite the opposite.
"At the time that I was growing up and coming into this industry, being 'the child of…' was not as cool and used as it is today," Ross says.
"I never necessarily told people who my mom was, but I look a lot like my mother," she says of a physical likeness that she couldn't hide. If anything, being the daughter of a legendary diva added to the pressure to deliver. "It's not that it opened doors, it was like people unlocked the door, sat on the other side of it with their arms crossed, and were, like, 'How's she going to walk in?' "
Born Tracee Joy Silberstein, Ross chose to honor both her parents when she became a member of the Screen Actors Guild. "I wanted everyone to not just know I was Diana Ross' daughter, but that I was Bob Ellis' daughter," she says.
"I'm so much like my dad," Ross says, adding that her screwball personality and comedy instincts came from her father. "It just was really important to me that he have as much claim to me as my mom had."
Want to read more? Check out our Backstage covers here!