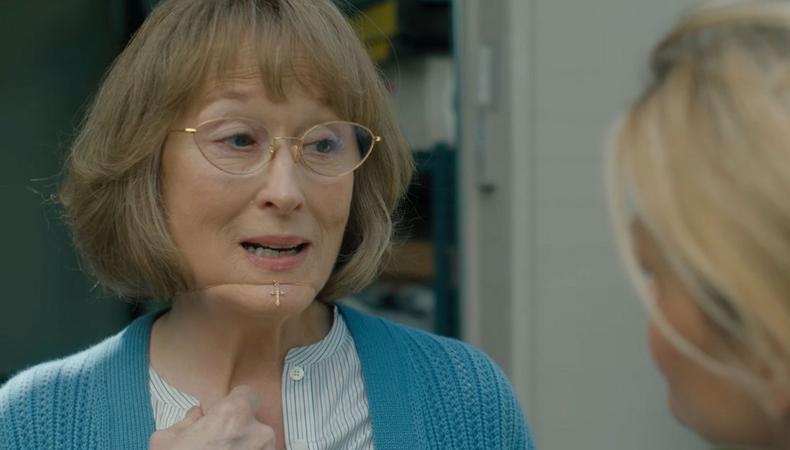 At this point in the Golden Age, it's safe to say TV's the thing. And with Emmy nominations impending (July 16, to be exact), perhaps you're obsessing over television even more than usual. Whether you've tried your hand at the small screen already or are looking to make the leap to the medium of prestige, you need to be confident that you can deliver a stunning performance—that's where we come in.
You haven't done your show homework.
"First, record the shows you watch religiously. Study them, commercials and all. You're more likely to land work within your wheelhouse; styles you're familiar with and that you find entertaining.
"Second, make a point to see popular shows you've heard of but haven't yet seen in order to stay on top of popular references. Do a quick web search of the top 25 shows and you'll likely discover at least 10 you've been meaning to catch.
"Third, the direction you're likely to get on auditions and gigs will be based on references from network television, cable, premium channels, and various streaming services. We've never had this much content! It's really astounding. Nevertheless, if it's popular, you should watch at least six-to-eight consecutive episodes to get a feel for the style, genre, tempo, and characters. It's your job as a professional to stay on top of what's current." —Kate McClanaghan, casting director, producer, founder of Big House Casting & Audio, and Backstage Expert
Plain and simple: You're missing your mark.
"There are colored little pieces of tape on the floor, and the camera focus is set to those marks. If you overstep it, you are out of focus. Experienced TV actors know how to hit their marks without looking and say their lines simultaneously." —Matt Newton, acting coach and Backstage Expert
READ: How to Become a TV Actor
You're taking script liberties.
"Do you know why it's particularly important to be word-perfect when auditioning for TV shows? Because television is a writer's medium. From Aaron Sorkin to Shonda Rhimes to Vince Gilligan, the writing on TV these days is second to none and it seems like it's only going to keep getting better. We are entering a new golden age of television.
"Look at the TV shows you love, and the executive producer and creator is also most likely the show's head writer. In episodic television, the writers are the engines who drive the show; everyone else is along for the ride. To extend this poor metaphor, while bucket seats and windshield wipers are vital, without the engine, the car goes nowhere. Television writers plan the season, oversee hiring directors and actors, and are intimately involved with making every episode. The show is their baby, their creation. Their child was born of words on a page and most great writers slave over every syllable. They make choices with language the way painters choose color: deliberately. Can you imagine auditioning for Shakespeare and saying, 'To be, or...die?' You wouldn't get cast." —Rob Adler, on-set coach, actor, director, teacher, and founder of AdlerImprov Studio in Hollywood
Your lines aren't committed to memory like they should be.
"In the theater, we have weeks to prepare a scene or a character. Television operates at lightning speed. So you need to have this all figured out before you get to the audition room. As soon as you get your sides, make yourself as familiar with the material and characters as possible. You want to give the performance of your life and you can't do that if you're looking down for your cue or unsure about what or why you are speaking.
"If possible, try to work with an acting coach or someone close to you, just to get the words out of your mouth once before the actual audition. It will cut down on your nerves and make you a little more confident about the material. Remember, the person who books the gig is always the one that was prepared and knocked it out of the park!" —Carla Renata, actor, branding expert, and Backstage Expert
You're not doing what you did in your audition.
"Once you've booked the role, you are usually sent the script. Don't be surprised if you show up to set and there are changes to your scene. Be sure to read your scene once you have arrived on set to avoid any miscommunication with the director, writer, etc.
"Next, proceed to bring the same performance to set that you did in the callback. We don't want you to work on the performance or make changes until the director has an opportunity to see you perform with the other actors in the environment of the scene." —Mel Mack, founder of Mel Mack Acting Studio and Backstage Expert