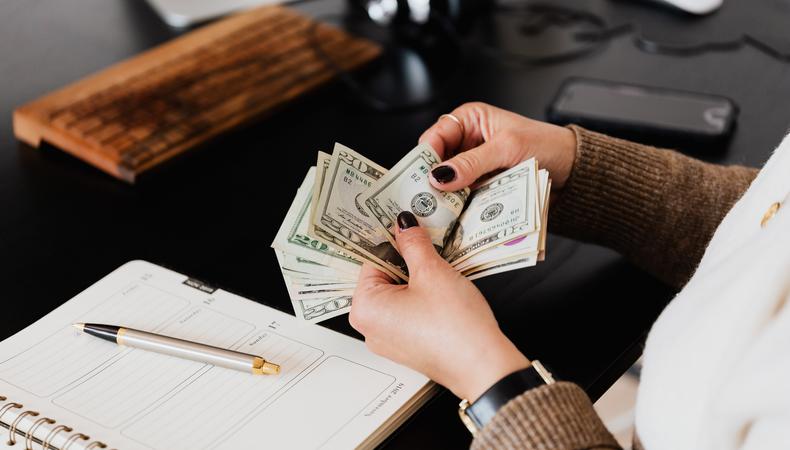 The best actors always seem to be working. And when they're not working, they're usually in class getting better. What can actors do to utilize their skills and earn money between film or TV jobs?
1. Voiceover: The voiceover industry has bloomed recently, and with the advent of technology it has become more accessible to stage and screen actors. Many actors are installing voiceover studios in the comfort of their own homes and working in their pajamas. Voiceover can be lucrative and can pay bills in between those elusive film and TV acting jobs. You will need a professional demo, and there are a few types: commercial/narration and animation/gaming. If you are new to VO, find a mentor or teacher to help you understand the business and how to make a professional VO demo. There was a myth at one time that said actors need to have a "certain voice" to do VO, however today the best actors make the best VO artists.
2. Commercials: Many actors used to think that acting in commercials wasn't real acting. True, the acting style for commercials is different than acting on stage or in film because actors are selling a product. However, actors are paid (and sometimes handsomely) to use their acting skills to sell a product or service. To work on national and union commercials, you will need a commercial agent to help you get auditions. A big beautiful smile, lots of energy, and strong improv skills help. The biggest thing actors need to learn about working in commercials is "usage." Usage is the length of time that your commercial will run. It's important to know this because this is how you get paid. Be careful of buyouts and "in perpetuity." Be sure and understand the terms of your agreement before you sign a contract. Your agent is there to help you. Call on them.
3. Modeling: A lot of actors think of tall, thin people walking the runway in Paris when they think of modeling. However, there are other ways to earn money as a model. Lifestyle print is for anyone. Like commercials, you're selling a product or service only in the form of a print advertisement. The next time you see ads for Target or Macy's, look at the people in the photographs. Could that be you next time collecting the check? Lifestyle print employs all types and ages. There's fitness modeling if you have the kind of body to model sports clothing. There are shoe models, hair models, hand models, and many other kinds. Sometimes modeling takes place at a sales convention. One of my acting students makes most of her living modeling shoes. If you're willing to spend your day with the company selling a product that you could model, there is an acting paycheck there for you.
4. Industrial Films: Ask your agent if they do any business with corporate films. In Atlanta, many big companies such as Home Depot, Chick-fil-A, Georgia Pacific, and others make corporate training videos for their employees. These training videos require good actors and generally the pay is excellent. Sometimes the scripts are comedic and sometimes they're realistic. Sometimes you may be a spokesperson. If they like you your work, the client can bring you back over and over again without an audition. One of my acting students booked one industrial, and now they just book her directly. No need to audition anymore.
5. Street/Live Performance: Not stage. I'm talking about actors using their skills to earn money either as a street performer or at private events. One of my students does birthday parties on weekends as characters such as Disney princesses, and she earns enough money where she does not need to get another job, which makes her available to audition for film/TV work during the week. Likewise, if there is a public area where there is a lot of foot traffic on the weekends or in the evening, actors can earn money using their "special skills." Are you a musician, magician, or juggler? There are places where actors can perform for the public and earn tip money. Be sure and check if permits are needed before you start painting faces or twisting balloons.
Remember, as an actor in film and television, you have to persevere. It helps if you can pay the bills using your acting skills.
The views expressed in this article are solely that of the individual(s) providing them,
and do not necessarily reflect the opinions of Backstage or its staff.