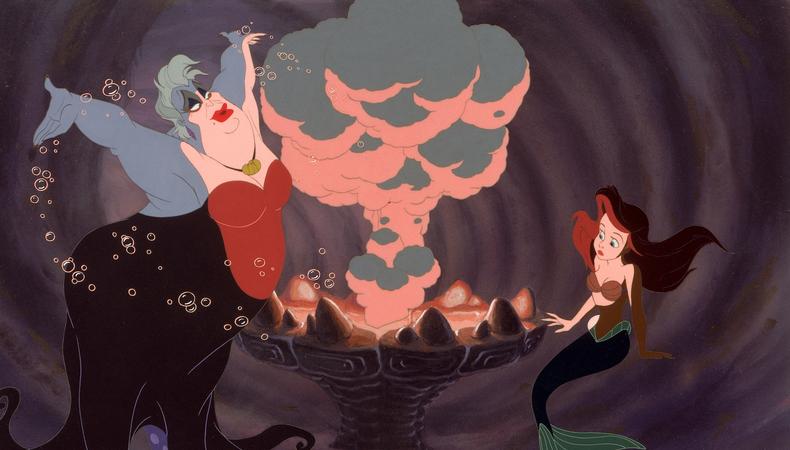 Some voices make a role: think James Earl Jones as Darth Vader in "Star Wars" or Pat Carroll as Ursula in "The Little Mermaid." Your voice may be just as iconic, but if you don't know how to properly describe it, your voiceover career may not go as far as it should. Thankfully, if you're unsure where to start, we're here to help guide you towards the tools you need to become the next Phil LaMarr, Tara Strong, or even Mel Blanc.
After you've decided to become a voice actor, studied our tips for beginners, and researched the type of voiceover gigs out there, you may still feel stuck if you don't know the language or jargon used by the voiceover community. Thankfully, describing different voices and characterizing the way people speak is a skill you can develop, whether you're a budding actor or aspiring casting agent.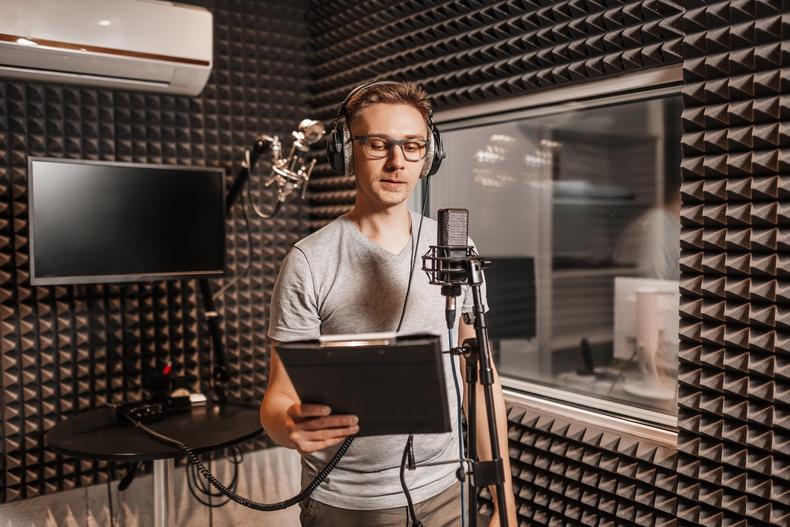 Daria Lukoiko/Shutterstock
Understand the project
There are three key factors to address in describing a voice: tone, style, and feeling. All three can be better understood—and described—through the lens of the project's goal. Communicating a project's message isn't just about the words. It is also crucial to consider who is saying those words, how they are saying them, and what may be bubbling underneath the surface. A good voiceover actor knows how to maximize the depths and nuances of their script as well as their voice, and by doing so, can take their craft to the next level professionally.
Here, LaMarr shares how he and his collaborators figured out the right voices for several of his iconic characters:
If you're working on a commercial, there's a good chance the creative team will be looking for an authoritative, persuasive, or upbeat voice—the sort loaded with charisma and excitement for what is being sold. A video game project may be looking for a gruff, world-weary general trying to make it out of a war alive; an audiobook or documentary may require someone more engaging or removed, depending on the subject matter. The point is: there are descriptive nuances to every project, and knowing all you can about them will help you hone in on the voice required.
Find the right words
Effectively describing a voice requires encapsulating the volume, pitch, tone, style, and feeling evoked by the actor. Choose colorful adjectives that capture what makes your voice unique.
Here are some descriptors and categories that are fairly standard:
Soprano:

C4 to A5 vocal range

Mezzo-soprano:

A3 to F5 vocal range

Alto:

F3 to D5 vocal range

Tenor:

B2 to G4 vocal range

Baritone:

G2 to E4 vocal range

Bass:

E2 to C4 vocal range
If you're unsure where you fall, check out our guide to determining your vocal range. The first three are generally used to describe female voices, the last three for male; sopranos and tenors are the highest, while altos and bass are the lowest. While these terms are generally associated with singing, they help describe the pitch and tone of a voice regardless. Think of your voice type as a starting point, then add more color and flavor to the description as you learn more about the project and/or character.
Think back to Jones as Darth Vader: how would you describe that character's voice? Even though he is not singing, there's no denying that Vader is a bass. His voice booms, resonating low and demanding respect and fear. There's a robotic ruthlessness to him that is evidenced by his precise diction and matter-of-fact manner of speaking. Jones's vocal performance is a veritable smorgasbord of descriptive treasures. On one hand, you could say Darth Vader's voice is loud; on the other, you could describe it as a mercurial, mechanical bass tinged with generational rage.
Words to describe a voice
There are plenty of other words you can use to describe a voice, especially since no two are the same. Some examples that may be helpful:
Angelic

Caustic

Alarming

Tremulous

Vengeful

Conflicted

Crisp

Punchy

Ethereal

Ribauld

Engaging

Comforting

Unsettling

Dry

Warm

Cold

Informative

Staccato

Rolling

Lush

Undulating

Sing-song-y

Grating

Hoarse

Hypnotic

Sweet

Penetrating

Strong

Nasal

Resonant

Shrill

Smooth

Unnerving

Electric
Basically: if it's a descriptive adjective, it can probably be used to describe the voice of an actor or a character! You want whomever is reading the description to immediately "hear" what makes you unique.
So, there you have it! That wasn't so hard, was it? We kid, because we know it can be hard; so much is subjective. But as we all know, language matters, and being precise in your descriptions will help bring the project and character vision to life. So have fun with it, take a few risks, and put your own spin on the description of your voice. Understanding how to properly convey your uniqueness could be exactly the edge that gets you seen (or heard!), booking jobs, and standing out in a crowded chorus of voices.