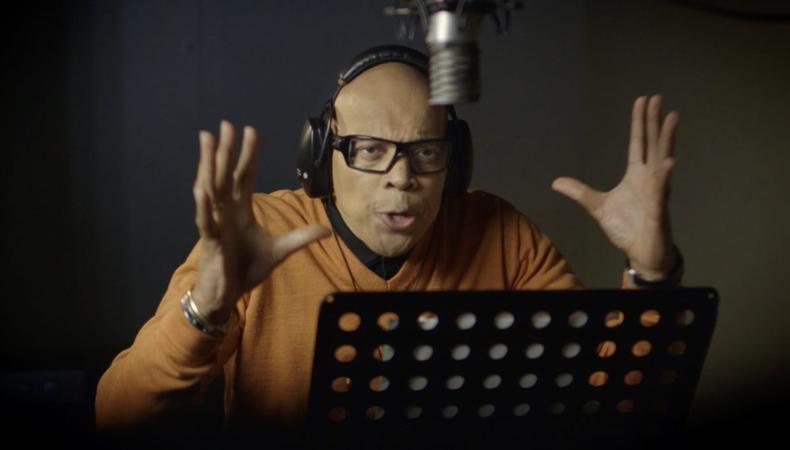 John Cusack encourages drivers to "find new roads" for Chevy. John Goodman declares, "America runs on Dunkin." But you don't need to be a star to become a commercial voice actor. If you're a dedicated and capable performer with a strong voice, you can carve out a career in radio and TV commercial voiceovers. In this guide, we'll outline what you need to become a voiceover actor for commercials, from breaking into the business to finding out how much you can expect to make.
Jay-Dee/Shutterstock
There's no right or wrong way to become an actor, and the same is true for becoming a voice actor, but you'll find fewer traditional paths. No formal degree is required to be a voice actor in any medium; instead, learning how to sell your voice for commercial work usually involves:
Auditioning
While some folks need training, others are just naturals at acting and voice acting. If you're bold and think you have what it takes, you might be able to break into commercial voice acting with your first audition. Here's what you can expect from each of three types of commercial voiceover auditions:
Demo submissions: These are the voice-actor equivalent of headshots, letting the casting director know if you "look" the part. Demo submissions narrow the field before you actually audition.
Online casting: Whether you've submitted a demo or not, most voiceover auditions are conducted online. You'll need to submit a quality, edited recording of yourself; this means you'll either need a home studio and know how to use it, or you'll need to know someone who has one.
In-person auditions: Although rare, you may find yourself with an in-person voiceover audition. As with a recording, it's your voice that sells yourself, but you may feel added stress from others watching and listening. You can rerecord yourself a dozen times, but you might only get one shot, so it's important to practice ahead of time.
Even seasoned voice actors get passed over for auditions, however. Becoming a commercial voice actor takes dedication. Whether you've auditioned before or not, you can have greater success in auditions by taking acting classes, working with voice and acting coaches, building a recording studio at home, strategically recording a VO demo reel, and finding an agent.
Take acting classes
Voice acting is more than reading words aloud in front of a microphone, and acting classes can help you sharpen your skills.
Traditional acting classes

teach you to confidently and believably present a character, idea, or emotion to your audience. You'll learn foundational skills for embodying a brand or connecting with listeners.

Improv classes

force you to think on your feet. TV-commercial voiceover recordings are fast-paced; improv classes teach you to trust your instincts—and maybe even inject a bit of humor into your delivery.

Vocal classes

aren't just for singers. You'll learn essential commercial voice-acting skills diction and enunciation, as well as performance techniques to avoid injuring your vocal cords (warmups, proper posture, breathing, and avoiding the extremes of your vocal range).
Set up a home voiceover studio
Whether you're looking to work remotely as a commercial voice actor or ready to put together your demo reel, you should have a way to record at home. The cost of a home studio can vary from a few hundred dollars to tens of thousands. It might be tempting to take a list of the best gear and put it all on your credit card, but there's an art to setting up your home voiceover studio. That process includes a few must-dos:
Choosing the right space:

All the mics and software in the world won't help unless you're recording in an ideal space. Factors to consider include sharing a wall with a noisy room, nearby household appliances, and the shape of the room. "As a voiceover artist, the room in which you record is the most important factor to consider," says

VO actor Jamie Muffett

. "It is more critical than your mic, your interface, expensive preamps, your computer, and software."

Soundproofing: The key to soundproofing a room is to prioritize outside sounds getting in—noise from a nearby street, your neighbors in the hall, etc.—over your voice being heard outside. That means identifying and insulating the weak points where noise is entering. "If the door [to the room] is hollow, you could try to fill it with sound-insulating spray foam or replace it with a dense fire door," Muffett says. "You can also add a sheet or sheets of soundproofing material that overlaps the frame when the door is closed."
Finding the right materials for you: Finding the basic tech necessities to get started—a microphone, a pop screen, and software to edit sound—can seem daunting, but it's possible to get started without breaking the bank. "You can honestly spend under $300 on a microphone, $200 on a preamp that doubles as a USB computer interface, $100 on a mic stand, pop screen, and headphones, and have all the basic tools to begin recording voiceover," says VO technician George Whittham.
Your dream studio vs. your budget studio
Assuming you already have a decent computer, you can spend as little as a few hundred dollars on your home recording studio. Speccing out a dream studio could cost you more than a new car. Here's a range of what you can expect your essential gear to cost. Keep in mind that some high-end gear also requires a properly built and maintained recording studio to deliver its best performance.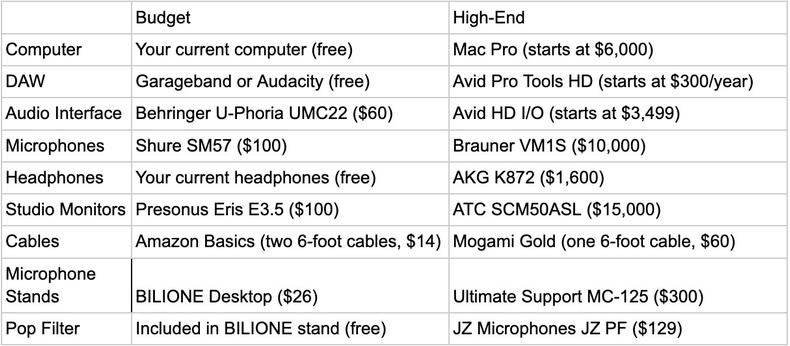 You might be able to save a bit more on your intro studio by choosing a USB microphone, as it functions as both your microphone and audio interface. But if you're planning to upgrade, modular gear is often a better option.
Work with an acting coach and a voice coach
Acting classes are only the first step toward breaking into commercial voice acting; the one-on-one attention of a coach will provide a more tailored experience.
An acting coach can help you work through any questions or concerns you may have about a specific audition, role, or recording.
Your voice coach will train you in the care and development of your voice. You'll learn how to work with any speech limitations, speak with conviction and purpose, and create an emotional connection. Perfecting your voice is one thing; but knowing how to maintain the health and strength of your voice over time—and through job after job—is equally important. A voice coach can help you not only tune your instrument, but also keep it in shape.
Build your voiceover demo reel
Most casting calls require a demo reel as part of your submission; your reel is vital for breaking into commercial voice acting. If you're asking how to, though, you may not have any professional clips quite yet.
When building out your first voice reel, you can either select, transcribe, and record three or four commercials to demonstrate your range, or work with an instructor or coach to develop a more focused reel. Whether it's your first or 10th time putting a reel together, the same best practices apply.
If you already have a demo reel from past voice work, you will want to record one specifically for commercial voice acting. A demo reel of animation voice acting or documentary narration may not convince a business or brand that you can persuasively sell their product.
Your voiceover demo reel should be around 60 seconds and shouldn't bury the lede.
Format to your advantage:

Put your high-profile work first, as it demonstrates which notable brands already put their confidence in your voice.
Follow it up with what you feel is your best material, even if it might be for a smaller client or local business.
Fill out the remainder to demonstrate your range as an actor.

Clips should run 10–20 seconds, leaving you with anywhere from three to six examples of your work.
Get a voiceover agent
If you're just starting out, finding a voiceover agent might be premature, as agents tend to want experienced clients. If you already have a demo reel assembled, though, getting signed can kickstart your career as a commercial voice actor.
Acquire a list of agents from your local SAG-AFTRA office, and send your reel to agencies that fit what you're looking for. It's good to start with an agency that has booked gigs you'd be interested in or has clientele similar to you. You'll often get more attention at a smaller agency, though a larger one may open more doors for you.
Work with your network. Ask for recommendations from anyone you know in the industry. If you have friends who are voice actors, have them listen to your reel. If they like your work, ask if they would be willing to introduce you to their agent.
Follow current advertising trends. Listen to ads, especially for national brands, to get an idea of what people expect to hear from commercials. Whether the company you audition for goes with the flow or wants to buck those trends, knowing and practicing dominant voiceover styles can help you be prepared.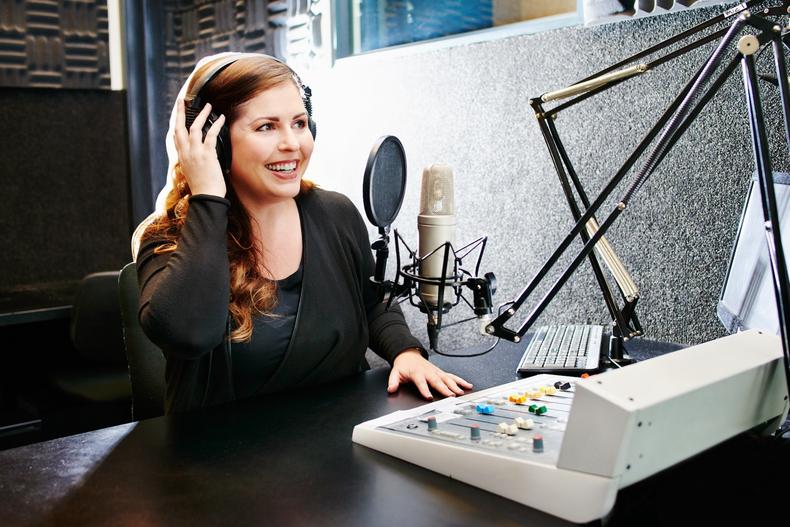 Nicola Katie/Shutterstock
Browse through open casting calls for voice actors. High-profile auditions will often come from an agent, but there are other ways to find commercial voiceover auditions, as well:
Research production companies. Make a list of the companies that maintain a roster of voiceover actors, and reach out. There may be a vetting process, or it might be as simple as adding you to an email list of upcoming projects.
Network with advertising agencies and media outlets. Selling your voice as an actor is personal, and making those individual connections with decision-makers might open doors or nudge your audition ahead of an unfamiliar name.
Maintain an active social media presence. You may already do this, but you'll want to make voice acting a prominent element. Follow other voice actors (and follow whom they follow) and build connections. Following tags like #voiceover, #voiceactor, and #vo can point you toward auditions and connect you to other industry pros.
Create and maintain profiles on online voiceover marketplaces. In addition to freelancer marketplaces like Fiverr, you can find marketplaces specifically for voiceover work.
Once you have your auditions lined up, how do you land roles?
Know your vocal type. There are auditions in which your natural vocal type will not be a great fit. Go in knowing whether the work calls for your everyday voice or something different. Tailor accordingly.
Work with your coach(es). Good coaches bring in an outside perspective on which of your reads fit the casting call, and can help train you in a specific direction.
Prepare yourself. Every audition is different, and you'll have the most success if you prep for each individually. That means reviewing the company and its past products and ads, reviewing the casting call, and knowing what the casting director expects.
Follow directions. It can be tempting to throw some extra flair into your audition, but the casting director knows what they are looking for. Your reel can show them your range. Unless they specifically ask for you to improvise or adapt the material, just follow their directions and try to give them what they want.
Keep going. Unless you have an agent, you're most likely the one bringing work in for yourself. It can be easy to let a rejection or two slow you down, but the surest way to succeed is to keep looking for work and continue auditioning.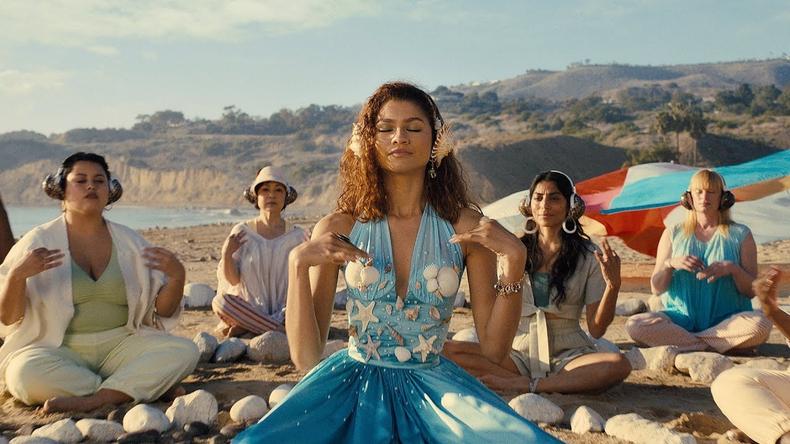 Courtesy Squarespace
ZipRecruiter estimates the average annual voiceover actor salary to be $76,297, but its range spans from $13,500 to $217,000. In short, the income of an average voice actor varies significantly. A short radio ad in a local market might earn you $35, while Jon Hamm is estimated to make up to $5 million per year as the voice of Mercedes-Benz.
Reported job rates from Gravy for the Brain include:
A local radio commercial ranges from $35–$100.
A 15-second ad on a small website often pays around $150.
A major market radio commercial ranges from $250–$350.
National television commercials pay upwards of $10,000.
When calculating how much you can make as a commercial voice actor, know that pay will depend on the market, medium, and exposure. Radio, television, and internet ads all have different recommended rates. They vary based on how long the ad runs—whether for a set or an undefined (in perpetuity) amount of time—and the size of the target market. These ranges are estimated by Voices:
TV commercial voiceover rates range from $500 for a 13-week broadcast in a local market to $7,499 for a nationwide commercial broadcast in perpetuity.
Radio commercial voiceover rates start at $250 for a 13-week local broadcast to $1,499 for a nationwide broadcast in perpetuity.
Online ads range from $300 for 13 weeks to $1,749 for an ad running in perpetuity. Online ads are not paid by region, as they are accessible worldwide.
Part of learning how to sell your voice for commercials is knowing how much to charge. If you're new to the world of commercial voice acting, you should quote a lower rate than someone with years of experience.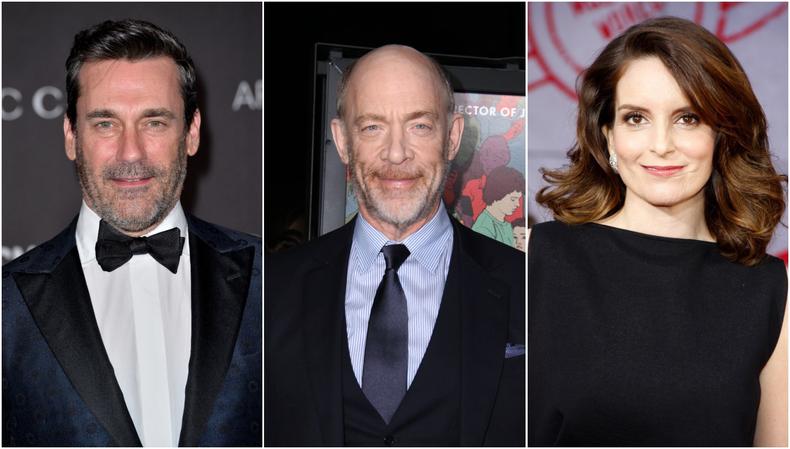 Featureflash Photo Agency/Kathy Hutchins/Tinseltown/Shutterstock
Brands use famous actors to bring a sense of familiarity to their business or product. While you might associate J.K. Simmons with Farmers Insurance Group and Tina Fey with American Express, using the voices of famous actors for commercials is a bit more subtle. Before reading this, did you recognize John Cusack's voice in those Chevy commercials?
Cusack is just one of many actors doing voiceover work for automakers. Others include:
Fred Savage for Honda
Jon Hamm for Mercedes-Benz
Chris Pine for BMW
Paul Rudd for Hyundai
Aaron Paul for Mazda and Cadillac
Will Arnett for GMC
Michael C. Hall for Dodge
While auto brands certainly know the value of recognizable TV commercial voiceovers, they're far from alone. Other famous voiceover partnerships include:
J.K. Simmons for M&M's
Morgan Freeman for Visa
Julia Roberts for Nationwide Insurance
George Clooney for Budweiser
Queen Latifah for Pizza Hut
Bill Hader for Planters Peanuts
Rashida Jones for Southwest Airlines
Zach Braff for Cottonelle
Tina Fey for Walgreens
John Krasinski for Esurance
Famous commercial voices
It's one thing to recognize an actor's voice in a commercial, but you don't need to become a famous actor to be a recognizable voice. These are just a few actors whose faces you may not recognize, yet you could hear them coming from a mile away:
Elwood Edwards made America Online famous with three words: "You've got mail."
Don LaFontaine recorded over 5,000 film trailers and hundreds of thousands of commercials; you might recognize him from the trailer narration "in a world…"
Thurl Ravenscroft was a voice actor and bassist, but you'll most likely recognize him from his uncredited role as the voice of Tony the Tiger.
Russ Leatherman is a movie critic and co-founder of Moviefone. His is the voice you used to hear saying "Hello, and welcome to Moviefone" when you'd dial in for movie times.
Jake Wood is a British actor ("Red Dwarf," "EastEnders"), but most of the world knows him as the voice of a small, green lizard: the Geico gecko.
Paul Winchell was a jack of all trades—he even invented an artificial heart—but countless children learned how to eat a Tootsie Pop from the owl he voiced in the product's "How many licks" commercial.
Paul Frees voiced dozens of Disney and Rankin and Bass characters, but he also found his way into people's hearts through their stomachs as the Pillsbury Doughboy.