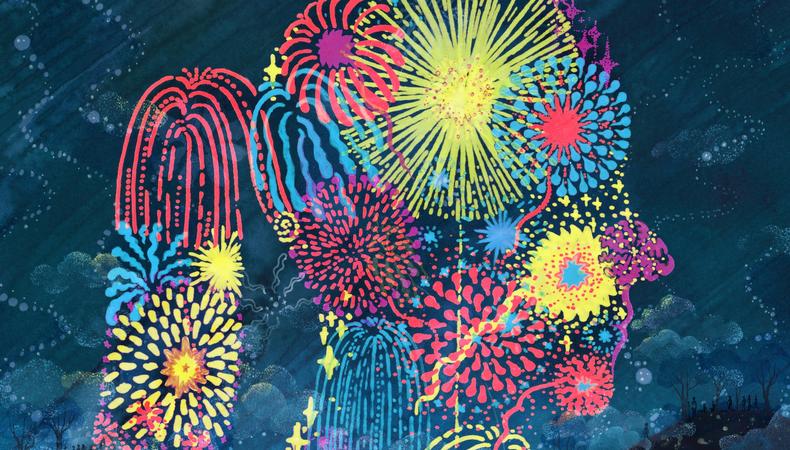 If you've seen a theater production in New York City recently, there's a good chance Jim Carnahan had something to do with it. The casting director, who heads casting efforts on and Off-Broadway for the Roundabout Theatre Company while also taking on projects outside the company's roster, has built the casts of some of theater's biggest plays and musicals. Just this season, his work can be seen in "Tootsie," "All My Sons," "Burn This," "Kiss Me, Kate," "True West," and "The Ferryman." Carnahan is out to find the best talent for each of his shows, and he's willing to consider any level of experience for the part, from Tony winners to recent high school graduates—but first, he has some advice on how to book yourself onstage in the first place.
What is your casting process like?
It depends. For "Moulin Rouge!," we saw a ton of people for the ensemble. For the leads, it was a fairly lengthy audition process, but it wasn't searching. The people we saw for Satine or Christian had done Broadway musicals before. On something like "Almost Famous," we did prescreens, particularly for the role of Penny Lane. We wanted someone young and new, and we saw 500 girls for that role. We did prescreens in Los Angeles, Chicago, and New York. Those are current musicals that were cast in different ways. We did "Tootsie" basically from offers, "Moulin Rouge!" by auditioning the usual suspects, and "Almost Famous" was seeing everyone we could possibly see to find something new.
What are the differences between casting a musical and a play?
Other than the obvious skills, there isn't really a difference. English directors tend to be much more worried about speaking voice, so that comes up a lot on "Harry Potter." Americans worry about it, but to a lesser degree. I think drama school is fantastic and you learn all sorts of great things, but I don't think you have to have gone to drama school to be a great stage actor. There are way too many examples of people who are [great who] didn't. Acting is acting, and great acting is great acting. For the most part, if you have the proper skills to be a great actor, you can find the skills to be a great stage actor in any type of production.
What advice do you have for actors?
Be yourself. It's a fake, phony situation that you're put in, but as much as you can, be who you are. That's who we want to hire. It's a very difficult skill, one that really can't be taught, to come into a room and not psych yourself into "I want to be what they want me to be." We want you to be you, and then we want you to be what we need. The biggest thing to learn is to be able to walk in a room, be whoever you are, and hope that it is exactly the quality and talent set they're looking for—but also know that if it isn't, it doesn't mean that the day was a waste. An actor can give an absolutely great audition, everyone in the room can acknowledge it, but they won't be right for the role so they won't get the job. But they will be remembered for the next job. It's very hard for actors to understand that it's not all on that one job.
READ: Everything you Ever Need to Know About the Tony Awards
What should actors be mindful of in an audition when they've never acted on stage?
When we hired Carla Gugino for "After the Fall," I don't think she'd done a play since high school. It didn't matter: She opened her mouth and there it was. I'll never forget Brittany Murphy's audition for "A View From the Bridge" all those years ago. We even did the callbacks in a theater, which is something we rarely do. We wanted to make sure it could read, and it did. That was early on; it was the third or fourth show I'd cast and it taught me a big lesson: Talent is talent. You have to have the voice to fill a theater, although that's less important than it used to be because most plays are mic-ed now, but it's a way of projecting out as opposed to projecting in. A lot of film work is internal, and in theater work, you have to have all the internal as well as the ability to bring it all in and then put it all back out. It can still be good without the internal work, but if you don't have the ability to push it out, it won't work on stage. The actor who is playing Scorpius [in "Harry Potter and the Cursed Child"] in Australia was cast fresh out of high school. He hadn't been to drama school and he's great. Talent is talent, and sometimes it is a little more work and sometimes you have to work harder because you don't have the technical skills that someone who went to Juilliard for four years does. But there are things that can be learned on the job if you're open and willing to learning them. People who trained in musicals do tend to have a little bit of a leg up over people who have been doing film and want to do a play. That's another myth we don't have over here, which is that if you do musicals you can't do plays. We haven't believed that over here for years. Our stars are the same in both places.
How do you build a cast for a show based on a movie with an already established cast?
The bare bones of the story of "Tootsie" are in the movie and the musical, but the characters are quite different. Making it a soap opera musical changes things quite a bit. For "Moulin Rouge," we don't want a pale imitation of Nicole Kidman. That's not going to do anyone any good. We want to redefine the role as a theater piece, and one of the big ways to do that is casting. Karen Olivo is not Nicole Kidman; [casting her is] saying, "This is a different thing, we are doing this a different way than the movie did." I haven't really worked on musicals where the idea is to, as much as possible, recreate the movie. The adaptations that are successful are the ones that keep the things that the audience loves about the movie but take the next step forward into a different medium. I think that's what the audience really wants. In "Moulin Rouge," you get everything you get in the movie, plus more. And with "Tootsie," it's taking a story that worked very well in the '80s and bringing it up to date so they're not the same. If you're not looking at them as something new, you're screwed. Then it's just going to sit there like a pale imitation of the movie. That is incumbent on the casting, and it's even more incumbent on the director to make the whole thing feel the same way.
Where do you look for new talent?
We're at that time of year now when schools come to New York in the spring and have showcases with the graduating classes. Now it's 60 or more schools coming in from mid-February to mid-May; there can be three or four of them a day. I do find new people from that. If it's "Harry Potter" or "Almost Famous," we literally see anyone who is submitted by agents who looks at all right. On something like "American Idiot" or "Spring Awakening," we go across the country and do open calls. We do all of those things for shows that require younger people. I see every Broadway and Off-Broadway play that opens over the course of a year, so I tend to go to the theater three or four nights a week. The younger people in the office who have actor friends who do things on a smaller level than I go to [are] a source. They teach classes and they meet actors that way. I do think it's much easier to get seen without an agent in New York than it is in L.A. Truly, if you're a young actor, 5-foot-8 or shorter, and you haven't been seen for "Harry Potter," I should know who you are so I can see you. It is our job to scour and see everyone possible.
What differences do you notice between acting and auditioning in the U.K. versus the U.S.?
There's a big difference. In England, there's a very gentlemanly way of doing auditions; audition slots tend to be 30 minutes, and they come in and they sit and they chat about life and the weather and things like that, and then the director basically says, "Oh, my goodness, look! You happen to have a script of the show I happen to be directing—what about we just look at a few pages?" It's really like, "Oh, wow, you're here, we're just sitting here chatting, maybe you audition for me!" That's literally the way it happens. I find that a lot of actors in New York, they want to chat, but they'd rather chat after the audition. American actors tend to be focused on wanting to come in and they have a very specific take on the material. They've spent a lot of time with it, they've made proper choices, and they would rather do that and then chat. I've seen actors become thrown in both situations. I've been with American directors in London where they want to just get on with the audition and the actors have this look of panic in their eye, and I've seen the same thing with American actors when an English director wants to kind of chat at the beginning. It's like, "But I came here to act!" There are marked differences in the way they do things.
What differences do you notice between New York and L.A. actors and auditions?
American versus English is very much a style thing; they do it a certain way and we do it a certain way, and they are different ways. In TV and film, riffing on the material is not considered weird, including when you're there with the guy who wrote it who happens to be directing it or producing it in television cases. They don't think that's odd. There is not a playwright in the world who wants you to riff on his words if he's in the room with you. I haven't met one who does, anyway. The generalization is that the L.A. thing, if there is an L.A. thing, [in] auditioning is not being on your text, it's being on the general. It's a much more general approach to the words. So many actors in L.A. now are from New York, and it's essentially like doing auditions here. With L.A. actors auditioning in New York, it's a matter of whether they're from a theater background or from a screen background.
Ever wonder what casting directors are really thinking? Get our full In the Room series right here!