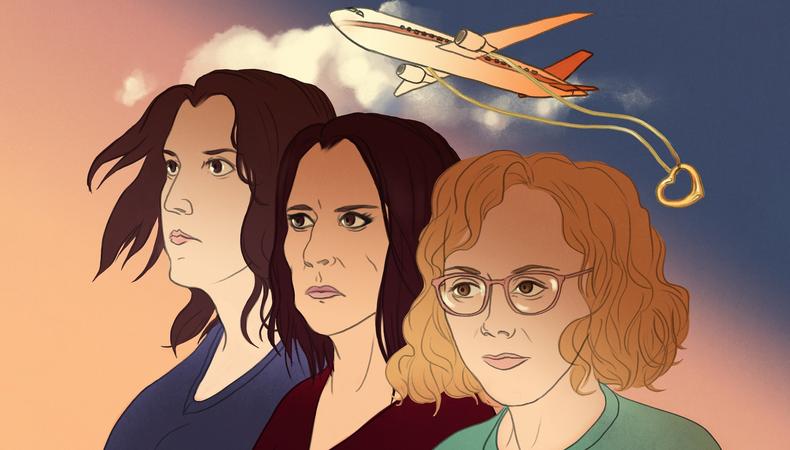 Every once in a while, I like to step back and look at the art of casting. I've been casting film and television for over 40 years, and boy, have things changed. For instance, when I started out, movie stars would never consider doing a television show. That move would signal that their career was in trouble. But for the last decade or so, we've seen A-listers flocking to the small screen, among them Winona Ryder ("Stranger Things"), Kate Winslet ("Mare of Easttown"), Reese Witherspoon ("Little Fires Everywhere"), and Nicole Kidman ("The Undoing").
If you've been hearing a buzz coming from your TV fan circles this winter, it's probably surrounding "Yellowjackets," the Showtime series about a girls' high school soccer team who are forced to survive in the wilderness after a plane crash. It also tapped well-known leading ladies of the big screen to star. And not just any actors. Melanie Lynskey, Juliette Lewis, and Christina Ricci all came into their own on our screens in films including "Heavenly Creatures," "National Lampoon's Christmas Vacation," and "The Addams Family," respectively.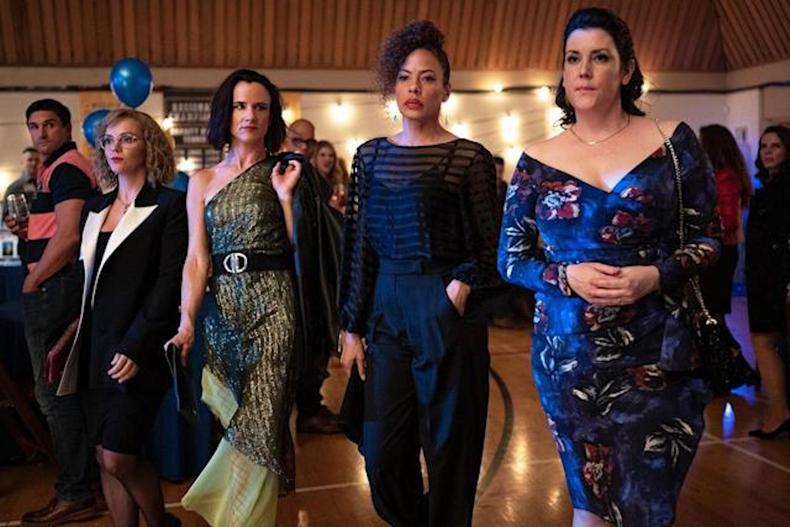 Christina Ricci, Juliette Lewis, Tawny Cypress, and Melanie Lynskey in "Yellowjackets," Courtesy Showtime
On "Yellowjackets," they star as three of the crash survivors two-plus decades down the line. Now in their 40s, all of these actors have been working consistently through the years. But when's the last time you saw an interview with Lynskey trending on Vulture, or Lewis doing a Twitter AMA? It feels like hard-won, long-deserved recognition, and I can't wait to see who gets cast on Season 2.
Ricci, whose prior forays into television met an early end ("Pan Am," "Z: The Beginning of Everything"), recently talked to the New Yorker about her career dry spell in the mid-2000s. "I was too specific, always specific," she said. But she was confident that better work would come her way. "I just assumed that once I got to a certain age, I would be more successful, because the roles themselves wouldn't be based on me being sexually attractive or likable. At that point, the roles would be complicated enough that I would be valuable again."
That wasn't the case for a long time. In the past, it was easy to lay the blame on filmmakers who "aged out" women once they hit 30. But today, a wave of creators are rediscovering these actors. A rebirth of sorts is happening—and I'm enjoying the trend.
In terms of career moves, I always remind actors that this business is a marathon, not a sprint. I urge them to pick their favorite actor and go back to their early films to study the trajectory of the roles they got cast in and the choices they made going forward.
You'll see that, often, the careers of successful actors become more varied as they mature. They've lived rich lives, allowing them to embody characters they wouldn't dream of playing when they were teens.
So never forget that if you play your cards right, it only gets better. And in the case of the "Yellowjackets" ladies, buzzier.
This story originally appeared in the Feb. 24 issue of Backstage Magazine. Subscribe here.