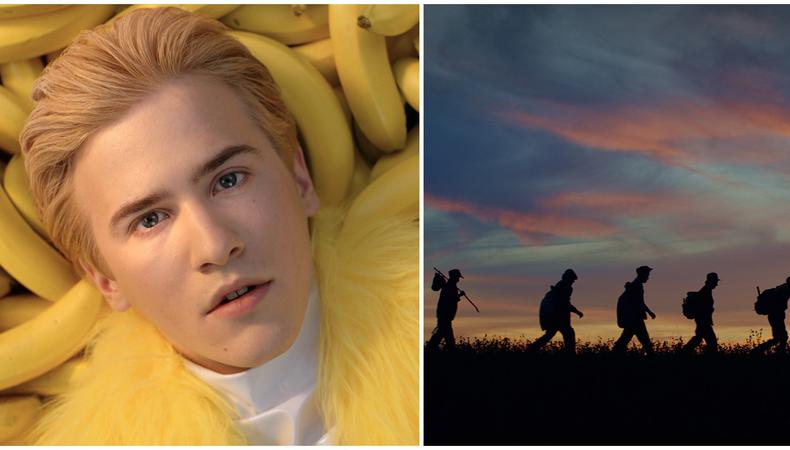 Welcome to Behind the Fest, Backstage's questionnaire series with film festival figures looking for that next big festival hit. Featuring behind-the-scenes insight from the organizers and programmers at Sundance, TIFF, Cannes, and more fests from around the globe, these tips might just hold the key to your indie film success story!
The Aesthetica Film Festival, a BAFTA Award–qualifying festival for shorts, is among the UK's largest independent film fests for a reason. Their goal is to "provoke conversations about what it means to live in today's world," according to festival director Cherie Federico. "We actively encourage our attendees to discover something that they've never seen or heard about before."
In its 11th year, running 2–30 November in York, this remains more true than ever with an expansive programme that celebrates genres across 12 categories of short films, as well as virtual reality projects and feature films. Among the festival's alumni are Francis Lee (God's Own Country, Ammonite), Chris Overton (The Silent Child), and Benjamin Cleary (Stutterer, Swan Song). Backstage spoke with Federico about the festival and why it's important to have a clear objective when attending a fest and networking to get the most out of the experience.
What distinguishes Aesthetica from other festivals?
As a film festival, ASFF was born from the passion to showcase the best in independent film. Simply put: the goal was to inspire and connect audiences through the discovery of new cinema whilst supporting filmmakers' careers. This is just as true as it was 11 years ago. Today, ASFF is one of the UK's largest independent film festivals, and it continues to grow and develop each year, responding to rapidly changing landscapes—artistic, geographic, political, technological.
Diversity plays a huge role in our programming, with industry events and screenings that have LGBTQIA+, communities, Black Lives Matter, gender, and identity at the core. This year, we're taking a look at on-screen representations whilst subverting the status quo.
What sets Aesthetica apart is its continued efforts to contribute to the cinematic landscape. We offer an unparalleled attention to detail in our curation, whilst keeping an eye on culture at large—considering and providing discussion on new challenges facing filmmakers today, the evolution of digital platforms, and the key socio-political movements that are shaping our world.
At Aesthetica, we're switched on to what's happening around us, and we're keen to provoke conversations about what it means to live in today's world. Whether you're a filmmaker, industry professional, journalist, or film aficionado, we have something for everyone, and, moreover, we actively encourage our attendees to discover something that they've never seen or heard about before.
What kinds of films do you consider and what do you look for when evaluating submissions?
We accept 12 genres of short film (Advertising, Animation, Artists' Film, Comedy, Dance, Documentary, Drama, Experimental, Family Friendly, Fashion, Music Video, Thriller) and both narrative and documentary features, as well as virtual reality and 360 projects.
Broadly speaking, we're looking for films that connect us to our shared sense of humanity: films that redefine the parameters of cinema across form and genre, and that make us see the world differently. We look for impacting narratives, stories that are told in outstanding ways. The films don't have to be larger than life, but rather offer vignettes from the everyday: tales that encourage us to see the world differently, even if in a very slight way.
What are the potential benefits for a filmmaker of submitting? Are there specific success stories that come to mind?
Film festivals are a platform. It's often referred to as the film festival "circuit" because it's a kind of superhighway of ideas, conversations, and opportunities. Getting your work into a festival places you in front of thousands of audience members, as well as industry experts, distributors, and members of other festivals. Many incredibly successful filmmakers start out by making and screening shorts at festivals—often using fairly low budgets and with limited shooting time. These films act as a kind of testbed for larger ideas and a shopfront to a director's style.
There are many success stories that come to mind in the case of ASFF, and in fact, we'll be celebrating some of these at the 2021 film festival as part of our Stars of the Future programmes. Prano Bailey-Bond, whose film Nasty screened at ASFF 2015, has been hugely successful, with a debut feature film, Censor, screened at Sundance. BAFTA-winning director Francis Lee has screened several times as part of ASFF. Other alumni include Rose Glass (Saint Maud), Maryam Mohajer (Grandad was a Romantic) and Duncan Cowles (The Lady with the Lamp).
What year-round resources or programming that filmmakers should know about?
Beyond the film festival, we hold talent development at the core of what we do. We support our filmmakers year-round with various digital initiatives, guest screenings, mailings, social media campaigns and more. We publish news stories, interviews with established directors and screenwriters, and further success stories from our alumni every week on our main website, and include video libraries to works that have previously screened in the festival. We also host a range of programmes and tours around the country, with the next ASFF film tour happening across Picturehouse cinemas in March 2022.
What's your advice for industry professionals in terms of getting the most out of any festival? Something you wish more attendees knew?
It sounds simple, but consider what you're wanting to get out of the festival, and plan your days around this. Are you coming to be inspired, to learn more about a certain genre, or to find something new? Are you wanting to brush up on your skills through craft-based masterclasses, or find potential collaborators? If you come to a festival without a clear goal in mind, it's easy to spend the day missing start times of key sessions or being turned away from busy venues if you haven't pre-booked, especially through new COVID regulations.
Networking is tricky for everyone, whether established or emerging, and everyone attending the film festival has, in part if not entirely, a shared interest or goal. So approach each other sooner and don't shy away from asking the questions you want to ask.
And what's your top piece of craft or career advice for early-career filmmakers?
Stick to your own vision and find collaborators and platforms for your work that mirror your goals and ethos. In terms of finding avenues for your work, one of the best pieces of advice for filmmakers is to find out more about where you intend to submit before starting an application, rather than submitting blindly and in blanket format. Each festival has a particular vision in mind, and it's really important to consider how your work fits in with this. Find out the kinds of films that have previously screened, and consider its mechanisms. Not every platform will be the right one for you, so do your research first.
For more Aesthetica Film Festival's programming, including masterclasses presented by Backstage, click here.