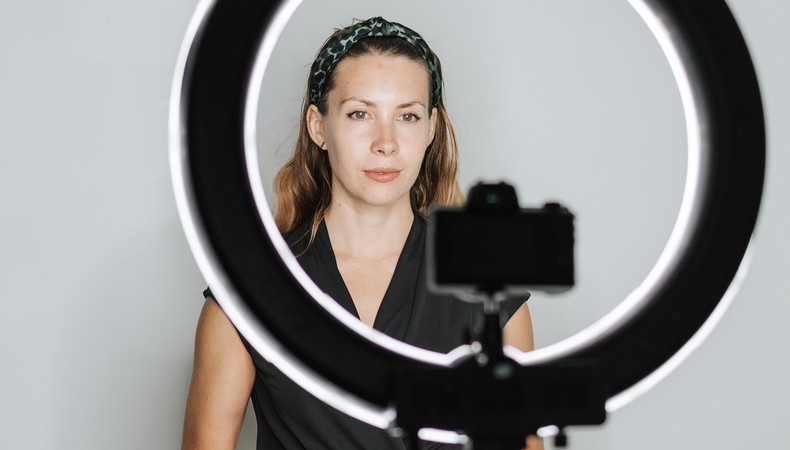 Both Zoom and self-tapes existed before the pandemic, but as the well-trodden aphorism goes, Covid is the great accelerator, and it certainly turbo-charged remote Zoom auditions and the practice of self-taping for casting purposes.
These are widely held to be Good Things, for reasons including convenience, time-saving, and the democratising of geographical boundaries. An audition that once meant a lengthy and expensive journey to London can now be done from Newcastle, Aberdeen – or the Falkland Islands. And a casting director (CD) can now spool through a hundred tapes where once they needed to book a room for 15 live auditions.
Self-taping advice is one of our most requested resources as the industry pivots to this new reality – but paranoia among actors remains as to exactly what is expected of them in these formats, and casting directors can be unsure as to exactly what demands are considered reasonable.
Thankfully, a coalition of UK acting industry bodies has united to pen a code of best practice for self-tape and Zoom auditions in scripted drama to ensure all parties adhere to guidelines that are fair and work for everyone.
Who has created the guidelines?
The guidelines have been penned by the Casting Directors Guild (CDG), Cooperative Personal Management Association (CPMA), the performers' union Equity, and the Personal Managers Association (PMA). In their statement, they say they are "unanimous in declaring that close cooperation and communication is essential in our industry between performers, their agents and the casting directors' community."
The coalition of industry bodies adds: "We understand that self-tape and Zoom auditions can present challenges to all parties involved in the process – performers, agents and casting directors. On a positive note, what has become more apparent is how self-tapes and Zoom auditions have given opportunities to artists that may not have otherwise been seen for certain roles and to artists that might have difficulty attending physical auditions."
What are the guidelines?
The statement prefaces its guidelines by underlining that its provisions will not always necessarily be practical due to "the fluid nature of the business," but where this may be the case, it urges casting directors to "make this clear to performers and their agents, and to keep the lines of communication open."
The guidelines can be summarised as follows:
Give as much information as possible when requesting a self-tape
"For all parties involved it is hugely beneficial to give as much information to the artists when requesting a self-tape. We understand with NDAs (non-disclosure agreements) and confidentiality on projects this can sometimes prove difficult, but a sense of tone, style of piece, period etc is incredibly useful, or a more detailed creative vision – a couple of lines from the director or lead creative where possible should be passed on."
Simplicity of filming
"In principle, it is agreed that simplicity is a key part of self-tape auditions and performers should not, except in special circumstances, be asked to provide their own props or re-arrange their home as though it were a set."
Turnaround times and script lengths
"It is agreed that casting directors should aim for a four-day minimum turnaround, with a maximum of six pages to learn in this time. Minimum turnaround for three pages or less would be three days. No artist should be asked to learn more than six pages for a first self-tape and there must not be more than two different roles asked for in one self-tape and no more than two scenes for each role, with no more than two versions of each scene."
Refusal etiquette
"In circumstances when an artist decides they do not wish to do a self-tape, it is incumbent on the artist and their agent to inform the casting director immediately in order to give other artists the opportunity to tape and to manage expectations of director/producers."
Delivery timings and logistics
"If a self-tape is asked for on a Friday, then it will not be due back until the following Tuesday. If the intervening Monday is a bank holiday, then the self-tape will not be due until the following Wednesday and no self-tape request will be sent out on a Bank Holiday Friday. Any self-tape requests sent out on a Thursday immediately prior to a Friday Bank Holiday will not be due back until the following Wednesday.
In circumstances where it is not possible to comply with these provisions, it is up to all parties to work together to find a possible compromise or agree to abandon the self-tape."
Use of readers
"A reader (this can be virtual, via a pre-recorded app, or in person – and the reader does not need to be an actor) is often beneficial to a good self-tape but should not be an absolute requirement. If an actor is struggling here then please communicate to agent and casting director and all endeavours will be made to assist. Actors are not expected to pay for readers for their self-tapes."
Translations
"Where a script needs to be translated from English into another language, unless it involves only a couple of lines, it is the production companies' responsibility to provide the performer being auditioned with such a translation."
What else does the statement say?
The statement ends with a series of undertakings actors and others in the industry should expect from CDs, including affirming their commitment to Equity's Yes/No campaign and a commitment that in the event of "unforeseen circumstances," CDs will aim to use their "best endeavours to organise an extension, if this is requested by the agent or performer."
And in what should be a comforting antidote to the dispiriting suspicion that actors' hard work is languishing unseen on a hard drive somewhere, the statement ends with an affirmation that CDs will only call for as many self-tapes as they have sufficient time to consider, while also making clear that the majority of tapes will be downloaded and viewed either offline or via another platform.
They do, however, note that "when a tape is downloaded and watched offline, some file sharing sites (Vimeo for example) don't recognise that the tape has been viewed as a result." In other words, the lack of a download or watch confirmation doesn't mean the tape hasn't been viewed.
Check out our piece on tips from casting directors on how to nail self-taped auditions, and be sure to read our comprehensive guide to self-taping here.