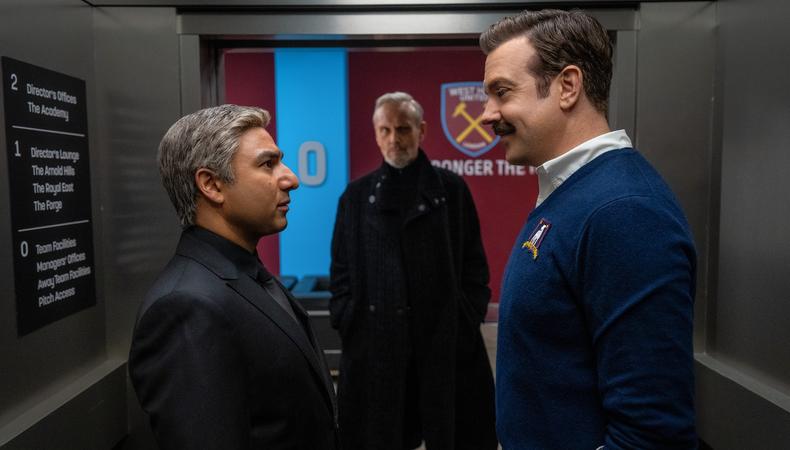 Ready for your next film job in London? Many big projects, such as "You," "The Crown," and "Ted Lasso," film in the London area and often need crew members. So, for those seeking work, staying informed of industry news with this go-to roundup is a good idea. We update this weekly list to include the top available production and film jobs in the UK.
Please note that shoot dates are subject to local restrictions and may change. Refer to our Call Sheet for the latest updates, and keep checking our casting news section for the latest news on project development.
Music Producer: Pop/Dance/Electronic
An experienced producer is needed to help record original pop, dance, and electronic songs. A producer with experience with classical music is also preferred. Pay is £300 per hour. Dates are TBD.
Want this gig? Apply here by Feb. 26.
Choreographer: Music Video
A pop artist is seeking a choreographer to create light, quirky, and pretty movements. The shoot date is Feb. 25. Pay is £250.
Want this gig? Apply here by Feb. 16.
Director of Photography: Movement Art Film
A movement short art film is seeking a DP to shoot before the end of February. The pay is £50.
Want this gig? Apply here by Feb. 13.
Sound Recordist: Promotional Documentary-Style Video
A promotional documentary-style video that explores body acceptance is seeking a sound recordist. This will be a small shoot with four people on set. The video shoots on Jan. 20 in Brighton, England. The pay is £350.
Want this gig? Apply here by Feb. 19.
Wardrobe Assistant: 'Pretty Woman: The Musical'
"Pretty Woman: The Musical" is seeking a wardrobe assistant to start on Jan. 24. The assistant will be working with the head of wardrobe, deputy of wardrobe, two assistants, and dressers. Pay is £715 per week.
Want this gig? Apply here by May 25.
For more on how to get work on a film crew, visit Backstage's crew hub!