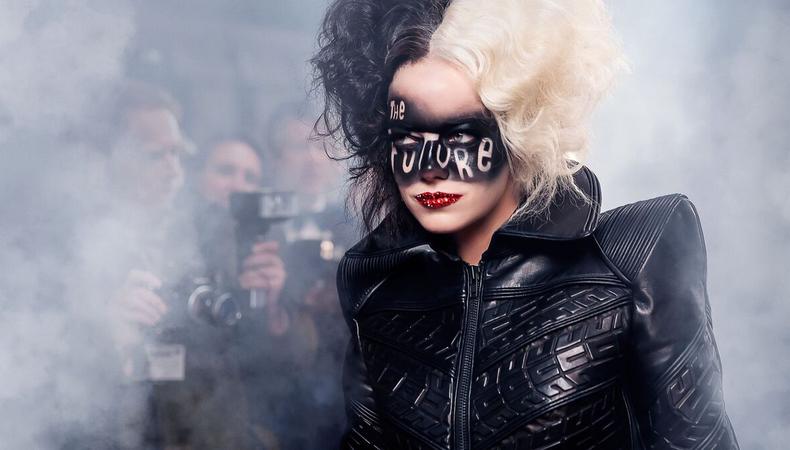 So you want to be a makeup artist in film and TV but don't know where to start? Don't worry – here's your step-by-step guide to breaking into the industry.
A makeup artist (MUA) on a film or TV set is an essential role. The makeup department transforms actors, enabling audiences to fully invest in characters. That might range from creating flawless skin to creating an alien creature with fifteen nipples. MUAs work tirelessly from the start of the day to the very end, on set and in the makeup trailer. They're passionate, enthusiastic people who work long hours and have a heavy workload, but who love every second of it.
In the UK, MUAs are often expected to take care of both hair and makeup, and the smaller the budget, the bigger the department's to-do list. The whole department is responsible for everything from makeup, design, special FX, prosthetics, body makeup, crowd makeup, facial hair, and contact lenses, to wigs and even fake teeth!
A makeup department is a team responsible for creating the makeup, hair, prosthetic effects, and other elements that create how actors look on set.
For many, one of the most attractive aspects of the makeup department is the importance of teamwork. A successful MUA can muck in and is willing to do whatever it takes to make the team succeed. That said, there is a pecking order, so you must know where you sit.
Top of the tree is the head of department or the makeup designer. They're hired in pre-production and will go through the script and collaborate with other departments on the film's overall look.
Then there's the makeup supervisor, who is in charge of budgeting, scheduling, and hiring. Under them is a team of MUAs who'll work with the designer and be in the trailer or on set. They're assisted by assistant makeup artists, who'll often be responsible for crowd scenes or helping the main MUAs with more complicated work. It's not unusual for assistants to assist for three years or more before moving up to full-on MUA status.
Top TV makeup artist My Alehammar told the Royal Television Society (RTS) that being an assistant is a crucial part of any MUA's development: "Assist, assist, assist. Assist as many makeup artists as you possibly can. Don't rush to get to where you want to be because you learn so much on the way." She says it's important to be prepared, so juniors should find out what kit is essential and make sure what you need when you start any job.
Entry-level positions may well appear as makeup trainees, and they're definitely worth looking out for on big-budget productions. If you're lucky enough to get one of these much-sought-after positions, you'll be expected to do everything from laundry and making tea to being ready at a moment's notice to grab your makeup bag and pitch in. Above all, makeup trainees have to be eager to learn, as they can find themselves thrown into the thick of it at any time. Most trainees will have already done some kind of training, such as a course, and have a small amount of experience.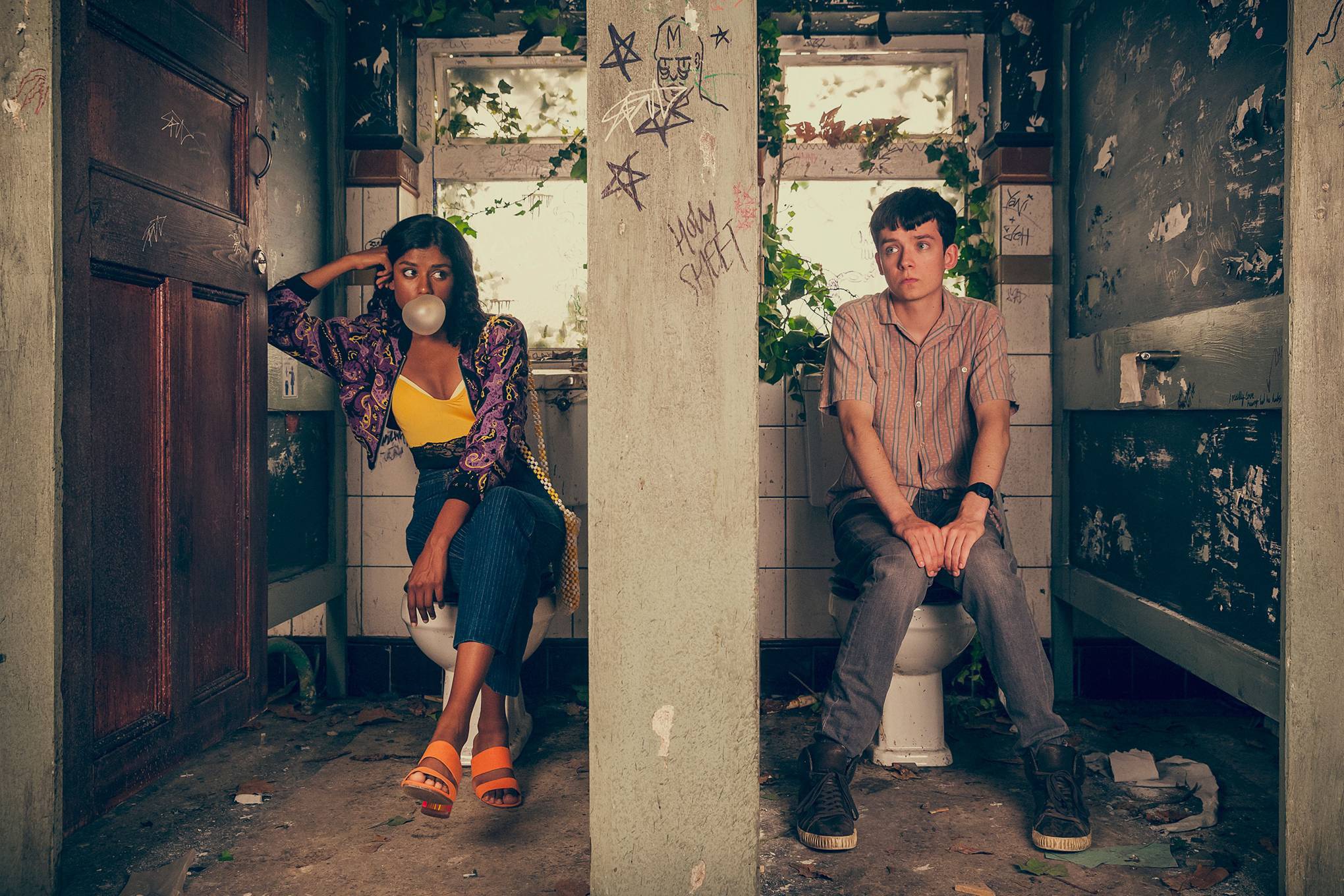 How 'Sex Education' Got Made
When you begin your makeup career, it's a good idea to do some research to find out about the work of some of the industry's top MUAs. Look at the credits of film and TV programmes where you admired the makeup and then google the people behind the work. IMDb is a great place to start – it also enables you to see the shows MUAs have worked on before and the projects they started out on. If they started out as second makeup assistant on a local news channel then why not you?
For example, the 2021 Oscar for Best Hair and Makeup went to the team behind the looks on Ma Rainey's Black Bottom. Matiki Anoff led the makeup department – she's 65 and has had a wide-ranging career spanning TV and film. By looking at her credits, you can see her progression and the areas she specialised in. So, why not research one of your heroes and see the decisions they made and the roads they took? It's helpful.
Also, knowing what you like and don't like will enable you to focus in on the type of MUA you want to be. Makeup is a big area with lots of specialties. Do some research into what particular sector you might like to work in. Do you want to focus on natural makeup, period makeup, special effects, prosthetics? Give it some thought – it's a big, diverse world out there and many film and TV MUAs eventually succeed by specialising.
And think about what you like to do, and go with it. Be honest with yourself – are you happy being behind the scenes on film and TV or would you rather be a little more front-and-centre? These days, many MUAs have lucrative careers by showing their work via social media, often using their own face as a palette. Some talents also prefer doing beauty-based work for commercial clients or photographers. Do your research – film and TV isn't the only outlet for makeup stars, and working in other areas can give you invaluable experience. Oscar-winning MUA Daniel Malinowski began his career at Madame Tussauds before shifting into films.
There are loads of online resources for budding MUAs, so get clicking. As well as Backstage and YouTube tutorials, take a look at the Hair and Makeup Artists Handbook, the makeupgallery, and the Delamar Academy blog. And for your downtime, why not catch BBC Three's MUA reality competition show, Glow Up?
Although professional qualifications aren't mandatory, many MUAs have been through some kind of study in an educational setting, often in what's sometimes called cosmetology. Most see it as a crucial step to learning the theory and the practice of makeup. The time spent at makeup school also gives you the space to make mistakes and learn from them. You can find out who you are as a makeup artist and what you're good at. On-the-job training is important, but so is the time to grow into the role.
Being an MUA is a specialised job that needs a knowledge of specialised techniques. Corrective, ageing, glamour practices, applying bald caps, scars, marks, tattoos, and hair and wig dressing are all crucial skills, and you need to learn them. In the UK, MUAs are expected to know both hair and makeup, so keep that in mind. Doing top-up, additional courses in specific fields can look good on a CV and shows you're willing to learn and take on extra responsibilities.
The projects you do as a student also enable newbies to build up their portfolio of work, which will be essential in getting work later on. You can show future employers you have potential, and have the dedication to embark on makeup as a career. Of course, one way students can show their passion for their craft is by paying for a degree or diploma in makeup. It's not cheap so do keep that in mind, and ask yourself: Is this value for money? Is equipment included? How well are graduates doing now? Is on-set experience part of the course? How many students are there per class and do they bring in models to work on?
Studying makeup is also a great place to meet like-minded people, make connections, and network, which is crucial for success in the film and TV industry. Some top MUAs will come back to where they studied and have connections with their old schools. Some, such as Oscar-winner Christine Blundell, have even set up courses themselves, with the aim of producing set-ready graduates who can hit the ground running.
The Screenskills website is a great place to start looking into makeup education.
If you want to become a makeup artist, nothing beats learning about the job on the job. Experience – if you can get it – is really valued in the industry. Contact makeup artists and ask if you can shadow them for a couple of days. Ask friends of friends, your mum, your dad, your postman, if they know anyone in the industry who might be able to help. Being polite, nice, and enthusiastic – it'll get you a long way.
Building your portfolio is essential. For an MUA, it's your visual CV and shows employers what you can do if they give you a chance. Also, think about using social media like Instagram to build your profile as an MUA. Think outside of the box when it comes to using your skills. Volunteer your services for amateur productions and student films. Make yourself open and available to opportunities. The more time you spend doing makeup, the better, even if that means working on weddings, in a shop, or with a high-street photographer. Before you know it, you'll have picked up invaluable skills and have an exciting, bustling portfolio.
Practice your craft on yourself and other people. Award-winning makeup artist Jacqueline Fowler, who has worked on Poldark, Hunger, and War and Peace, told RTS that practice definitely makes perfect: "It's good to have a knowledge of everything. Practice on yourself, start doing eyeliner, doing a bit of makeup on yourself. I've sat and played and put stuff on myself because I want to know how it looks."
Also, remember to keep an eye out for work experience opportunities at the BBC, ITV, Channel 4, Channel 5, Sky, and the PACT Indie Diversity Training Scheme. Other helpful websites include BAFTA, Screenskills, the RTS, and the National Association of Screen Makeup and Hair.
As with many film and TV jobs, being talented isn't the only requirement for being a makeup artist. A successful MUA is also a great communicator. Most actors will tell you that the makeup truck is where it all happens, so if you don't like to chat while you work, that might well be an issue. Being sociable is important, and being an empathetic shoulder to cry on and an ear to chew back on is essential for stressed-out cast members, who you'll likely see at their most vulnerable.
Another thing to bear in mind is the early starts. Makeup needs to be done before everything else. If an actor has a 5am call time (not unusual), the MUA will have been up well before that to be ready for their arrival. You'll set the mood for the day, so if you're not a morning person then it's time to become one. Plus, you'll probably be one of the last to leave set so energy, enthusiasm, and – crucially – passion for your craft really are key.
Personality-wise, MUAs are creative, enthusiastic, and calm. Panicking during on-set final checks is not acceptable. You may feel the pressure while the whole crew waits for you, but you can't show it. Your job is crucial – that's why they want you to get it right. Top MUAs have a good understanding of other areas such as lighting and camera angles, and will always keep checking the monitor without getting in the way. They also have good, practical shoes.
Lastly, think it through. Being an MUA will mean long hours, fierce competition, and a distinctive, sometimes stressful environment that not everyone thrives in. Especially at the start of your career, you'll be called upon to do the less exciting jobs for probably a lot less money than you'd expect. That said, though, it is also a great, creative job where talent is rewarded. Job by job, you can build up your portfolio and work towards better work, bigger budgets and more money. Most MUAs can't think of being anything else, so if that sounds like you then go for it!
Resources: