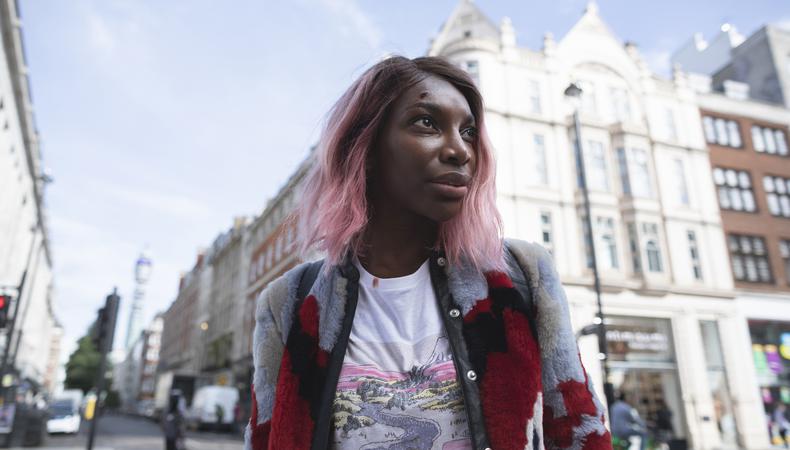 Welcome to Straight to Series, where Backstage takes a deep dive into how some of our era's most celebrated TV shows got made – and how you can make one, too.
I May Destroy You is an unflinching, visceral look at sexual consent, race, and friendship, and it manages to be both harrowing and funny. The show centres on Arabella (Michaela Coel), a Twitter star-turned-novelist, whose carefree London life is upended when her drink is spiked, leading to her being sexually assaulted by a stranger.
I May Destroy You goes where few shows have gone before, examining the dark side of women's experience, Black experience, and gay experience. Episodes move in and out of flashbacks to Arabella's assault, her Hackney schooldays, sun-kissed Italian beach breaks, and back to the present, where she has to deal with life as it is now. Audiences get to see the reality of reporting an assault, the pressures of being a Black millennial media star, and the truth about period sex. No wonder it was hailed as groundbreaking and the best show of 2020.
I May Destroy You was created by Michaela Coel. Already a well-established actor and writer, Coel has worked at the National Theatre and on Black Mirror, Star Wars, and Black Earth Rising as well as winning a BAFTA for her performance in her 2016 series Chewing Gum, about a sex-mad young Christian.
It was while writing the second season of Chewing Gum that Coel was sexually assaulted. She went out for a drink with a friend and the next morning woke up having flashbacks, just like her character Arabella experiences. In her 2018 McTaggart lecture at the Edinburgh TV Festival, she spoke about the attack, which she described as "life-changing."
Coel wrote almost 200 drafts of I May Destroy You. "My process is so messy," she told the Guardian. "I don't plan, and then I plan as I draft from thoughtlessly put down. I call them vomit drafts – 12 containers of vomit that I put in front of my co-execs."
Describing it to Elle Magazine Coel said: "It's impossible to really pin it down as one thing. It's about friendship. It's also about race. It's also about consent, but it's also about being an individual and being away from your tribe. Whether it be your race, your gender, your economic background."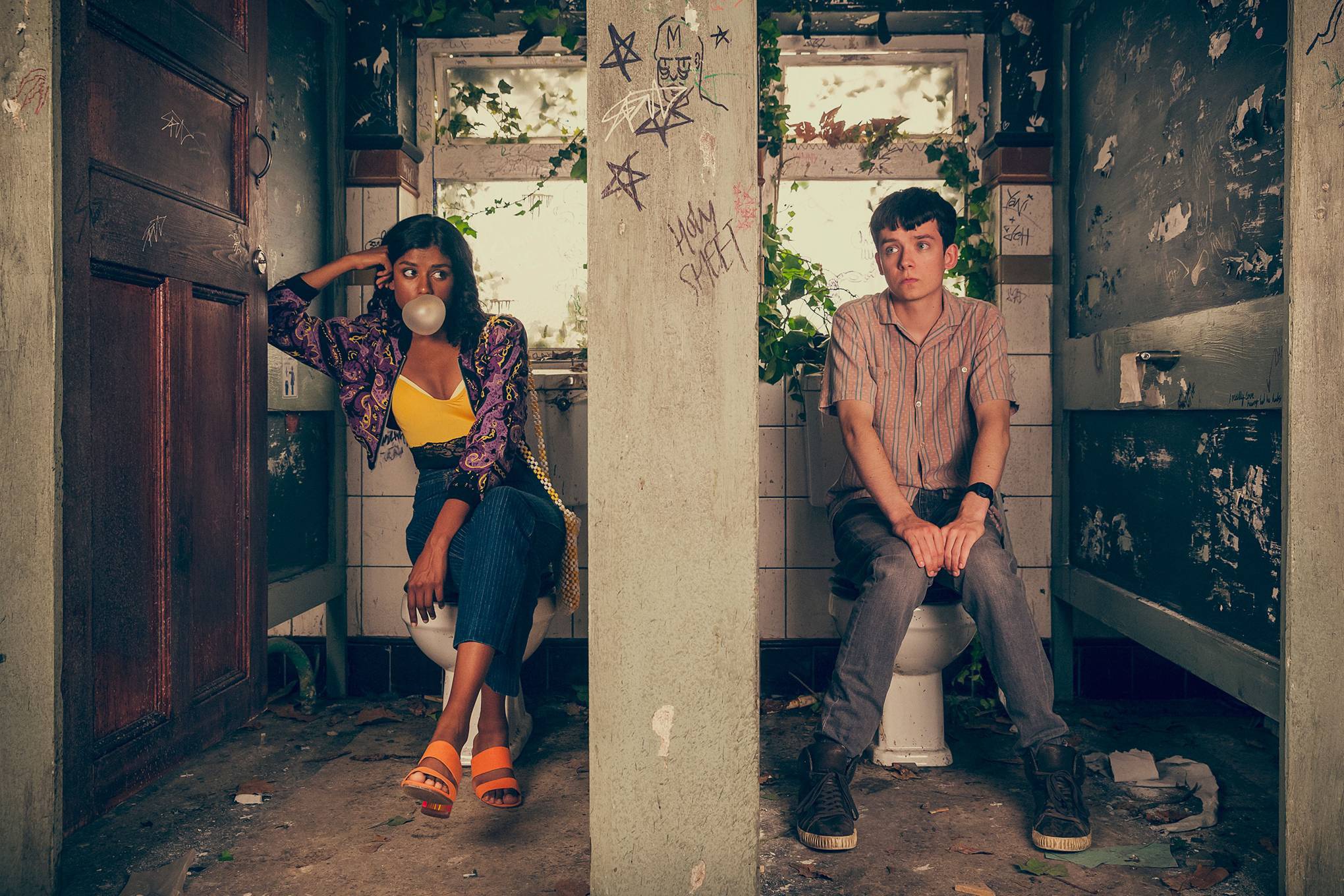 How 'Sex Education' Got Made
When Coel started pitching I May Destroy You in the spring of 2017, the first potential partner was Netflix, who had distributed Chewing Gum to acclaim in the US. Cole had gone on to appear in an Emmy-winning episode of Netflix's Black Mirror, and had also starred in Black Earth Rising – originally on the BBC but streamed by Netflix internationally.
Netflix offered $1 million for the show, but wouldn't allow her to retain any percentage of the copyright, so Coel refused the deal. According to Vulture, she also sacked her agents, CAA, who had stood to benefit financially from the deal and had tried to push her into it.
Coel then pitched the show to Controller of BBC Drama, Piers Wenger. The next day, he agreed to everything Coel wanted, including retaining the rights to the show, full creative control, and a say on production, too.
Coel told the Radio Times: "Piers emailed me to say: 'We would like you to do this show with us. And we would like you to make it as near the knuckle, as honest and as true to your creative vision as you desire. And we want you to have your rights, too.' "
HBO soon joined the production as co-producer after initially turning down the project. Phillip Clarke, Coel's co-producer on I May Destroy You and Chewing Gum, told the Guardian that Coel has a relentless pursuit of excellence and is a "once in a generation" talent.
I May Destroy You was cast by London-based Julie Harkin, who began as an in-house BBC casting director before setting up her own agency. Film and television productions she has cast include Industry, Beast, Dublin Murders, and The Aeronauts.
Harkin said: "Michaela was a very open collaborator who just wanted to push inclusivity in terms of how we cast the show, but also how everybody behaved behind the scenes. … She said to me very early on: 'Go find the African-American, Black actors who have not had any screen opportunity to date, and find me the actors of colour who have not had their moments onscreen.' "
One of the show's central relationships is between Arabella and Terry, her best friend, who is played by Weruche Opia. The pair had hadn't met before, yet their chemistry makes the friendship truly sing on screen.
Coel says she instantly knew Opia was right for Terry, telling Elle: "There's something very captivating about her. She always talks about that fucking audition when I was staring at her sort of goofy-eyed, because I was! I had basically become a fan and couldn't show that because she had to audition, but there was something instantly there that I can't explain. That's the nature of friendship, isn't it?"
In turn, Opia told Grazia: "Michaela's a 'what you see is what you get' person, and it really comes across on screen just how much we enjoyed ourselves. She makes up songs and we do dances to keep our spirits up. It was a lot of fun."
For the role of Kwame – Arabella's gay friend who is assaulted and also has to work out how to deal with it – Coel eventually turned to her friend, Paapa Essiedu. Harkin had suggested him, telling Gold Derby: "I think I was very Irish and forceful and direct to her in my opinion of who should get the part, and she respected that. The chemistry that they have offscreen translated onscreen. It was the heart and soul of the whole show." Coel and Essiedu met at Guildhall School of Music and Drama. He told Vanity Fair: "She was the only Black girl, so we kind of noticed each other. Her personality is so massive. She's a very special person."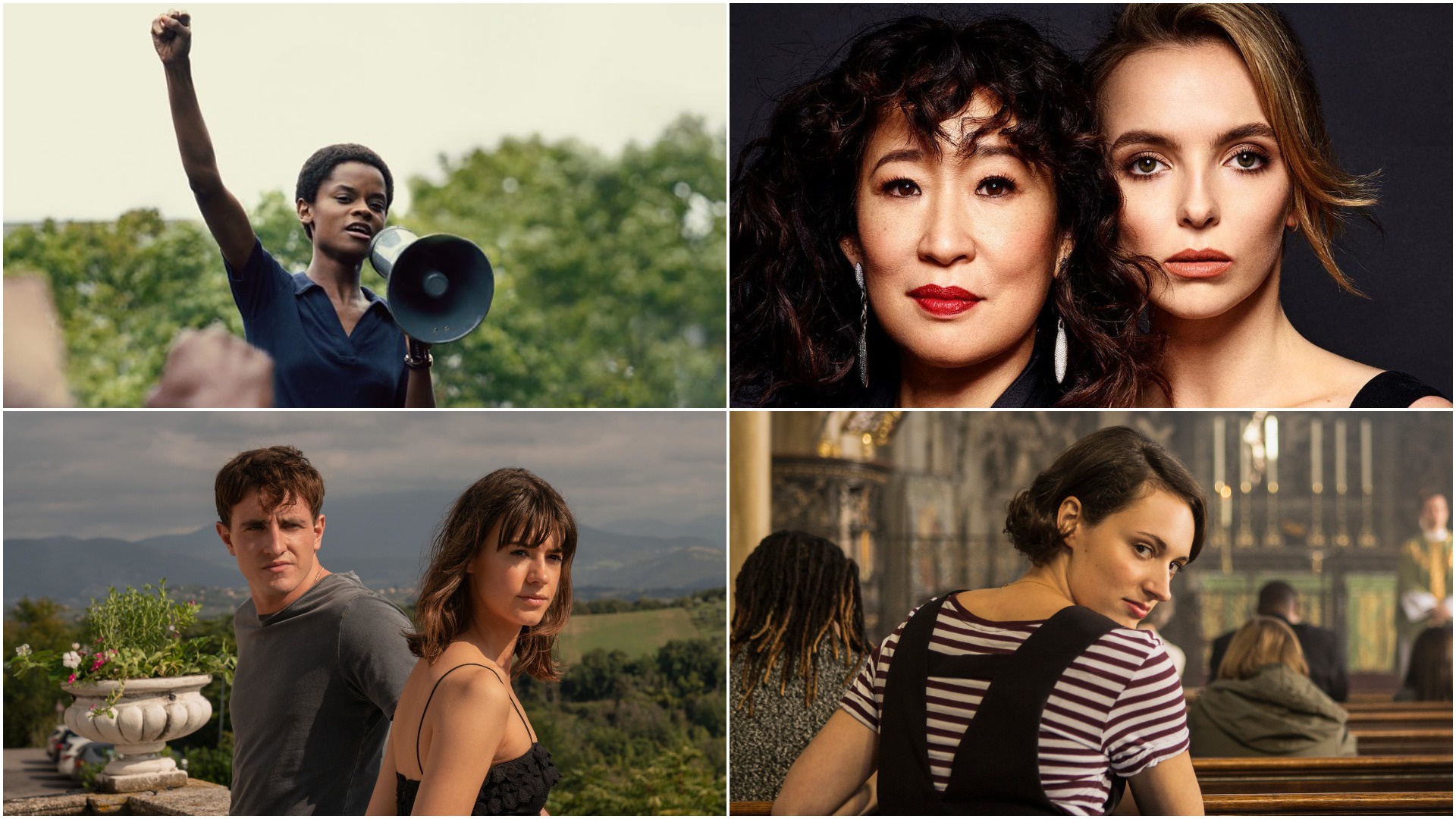 How to Audition for the BBC
I May Destroy You started production in July 2019 with a 96-day shoot. It was executive produced by Coel, Phil Clarke, Roberto Troni and the BBC's Piers Wenger and Jo McClellan for BBC One. Simon Maloney (Peaky Blinders) produced Episode 1 to Episode 6, while Simon Meyers (No Offence) produced Episode 7 to Episode 12. Coel and Sam Miller (Luther) directed.
Recalling the first readthrough, Miller told the Guardian it was clear from the start that it was a winner: "There were about 50 people in the room, which is already a big number. And read-throughs can be strange things. They're not always successful. The actors are nervous, things can appear funny when they're not, and things can not be funny when they are. But this was extraordinary."
Miller expands: "[Coel] had a remarkable 360 vision. I thought of my job as protecting her from production baggage, allowing her to be loose and free as an actress; but she didn't need it that much. I'm in awe, really."
Looking for your next TV role? Check out our UK castings
Coel told the Radio Times that although the shoot was gruelling, she loved it, likening it to "a big, long, extended high. It's like being in a long labour! And at the end you get a baby. And this is my baby."
Actor Harriet Webb, who plays victim support worker Theo, told Grazia: "Having a lot of women [on set] is already so rare in my experience, so it was inspiring to see someone who is just firing on all cylinders and at the top of her game. She was being her best self every single day and I was totally in awe. She makes you feel like anything's possible."
Given the nature of the show's subject matter, there was a therapist on set at all times, as well as an intimacy director, Ita O'Brien, who helped choreograph sensitive moments (read our interview with O'Brien here). Weruche Opie had a body double for her intimate scenes as she preferred not to do them.
Cinematographer Adam Gillham wanted a simple and direct visual style with a big use of close-ups. Speaking about the set's creative atmosphere, he said: "We always felt like we could experiment and there was very little in the way of restraint. We could risk making mistakes. We could risk failure."
Coel chose to work with crew she'd worked with before, including costume designer Lynsey Moore, who she'd collaborated with on Chewing Gum. Speaking to Elle, Coel said: "[Moore's] job is to create a narrative and create symbols through costume. That narrative is built between me and her. And it blew my mind, her ideas and her way of sort of sneaking in the story through costumes." Apparently, Arabella's cardigan is one such symbol.
I May Destroy You received an overwhelmingly positive critical reception, with BAFTA recognition, 98% approval on Rotten Tomatoes (at time of writing), and acclaim from around the world, with France's Le Monde declaring it a Top 10 TV show for 2020, the Guardian suggesting it as the "best drama of the year," Vox calling it "the best TV show of the year," and the New York Times describing Coel as "riveting."
Coel won five BAFTA awards for her work on the show, including Leading Actress, Direction, Writer, and Mini-Series. Her recognition in the UK came after she was controversially snubbed at the Golden Globes, after which director and writer Mark Duplass called Coel's work 'criminally unrecognised,' and actor Dylan O'Brien said the world didn't deserve Coel.
Coel dedicated her BAFTA wins to her crew and to the show's intimacy director Ita O'Brien: "Thank you for your existence in our industry. For making a safe space, for creating physical, emotional, and professional boundaries so that we can make work about exploitation, loss of respect, about abuse of power, without being exploited or abused in the process."
On the night of her BAFTA triumph, Coel was asked about the possibility of another series of I May Destroy You: "I think I May Destroy You has been so huge it's destroyed itself, but you know, we continue making work and we do other things."
One of those "other things" is a new project for the BBC. Speaking about it, BBC drama controller Piers Wenger said:" It's truly in Michaela's head and it's not for me to second-guess that too much at this point. It's at relatively early stages, but I wanted to let the fans of I May Destroy You know that there is a new show coming along. What relationship that show will have with the original series, [is for Michaela to decide]. There's a relationship between Chewing Gum and I May Destroy You. There's a through-line to her thinking. I suspect there may be elements [of I May Destroy You] but it's really too early to say anything specific."
Coel runs her own production company, FALKNA Productions, and HBO has already said they'd love to work with Coel again, telling a BBC podcast that she has a TV idea "in the back of my mind."
Coel is also writing her first book, which will be released later this year. Entitled Misfits: A Personal Manifesto, her agents describe it as a "rousing and bold case against fitting in."
At the post-BAFTA press conference, Coel was asked what she wanted people to take away from I May Destroy You. She said: "I would like for people to search themselves a bit and to be a bit more curious than they already are. That's definitely what helped me over these two years of making the show – being curious, and thinking about uncomfortable parts of myself and uncomfortable experiences, and not being afraid to ask myself questions."
And as co-star Opia told The Guardian, "Michaela has kicked the door down and I'm hoping more people of colour will be able to tell their stories now, because they are universal, and this show is proof that they sell."