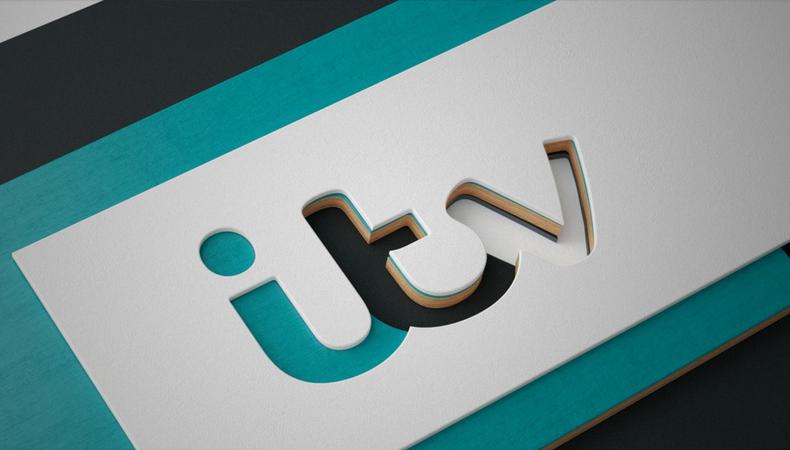 Want to get cast on some of UK TV's best and most-watched dramas? Then you need to get the skinny on ITV and its many, many incarnations. Established in the 1950s, ITV has managed to adapt with the times and now is a global television powerhouse. The network also knows how to make punchy, popular dramas, and is one of the UK's biggest producers, so paying attention to its output is a good idea.
ITV's production arm is ITV Studios, which makes the world's longest-running drama serial Coronation Street and hit international drama franchises including Agatha Christie's Marple and Poirot, and the North East–set detective drama Vera. It's pretty busy slate, but ITV doesn't just make the shows you see on its channels.
One of the BBC's biggest recent dramas, Line of Duty, is made by World Productions, which is owned by ITV. It also owns Mammoth Films, which made recent hit The Serpent for the Netflix and BBC, and Agatha Raisin for Sky, as well as Morse spin off Endeavour for ITV.
ITV is also the parent group of Big Talk Productions, which made the big-screen Rebecca adaptation for Netflix, Edgar Wright features like Baby Driver and Last Night in Soho. It also made Channel Four's comedy hit Friday Night Dinner, BBC and Amazon's The Outlaws, among many others.
Basically, ITV Studios and companies that are owned or partially owned by ITV Studios make shows for ITV, the BBC, Channel Four, Sky, and loads of other major broadcasters around the world. ITV is a big company that's hungry for success, and it's bought up production companies here, in the US, and across Europe to try and boost that vision.
Crucially for aspiring actors and production whizzes, ITV wants to double the amount of high-end scripted drama it produces each year from 200 to 400 hours by 2026. Hitting that target means taking on the likes of the global streamers like Netflix and Disney+, as well as heavyweight competitors closer to home, like the BBC and Channel Four.
Talking at the launch of this plan, Julian Bellamy, the managing director of ITV Studios, told investors: "We are the number one commercial producer in the UK, one of the largest independent producers of unscripted content in the US, and one of the biggest global producer-distributors in the world. We have 60 production labels across 13 countries, and we have one of the largest, broadest, and deepest catalogues in the world, with over 90,000 hours of content."
All that content won't only appear in the UK; ITV has truly global ambitions, and as well as competing with the streamers, it also wants to make shows for them. Netflix's Snowpiercer is an ITV show, as is Queer Eye, The Voice, Apple TV+'s Physical, and HBO Max's Ten Year Old Tom. It is ITV's ambition to make a quarter of its cash from streaming by 2026—so that means making shows, selling shows to other companies, and providing its own streaming services with content. Basically, ITV is putting money into realising its worldwide ambitions, which means more jobs and opportunities. Anyone excited yet?
ITV has lots of fingers in lots of pies. Many of its dramas are made with a load of different production companies, so to get cast on them, you have to get your head around dealing with lots of different routes in. In one way, that is great—lots of opportunities—but also it can be a mind scramble; so let's take things bit by bit.
One of ITV Studios' biggest and longest-running shows is the legendary soap Coronation Street. The show hires regularly and need lots of talent to keep this TV beast on screen six days a week. At the moment, there are over 80 actors listed as cast members, and such acting luminaries as Sarah Lancashire, Sir Ian McKellen, Katherine Kelly, and Suranne Jones have done their time on Weatherfield's cobbled streets.
The Street casting directors definitely get out and about when it comes to looking for talent, although they do pride themselves on really engaging with the North West's drama community—so that might be a good place to start. They run casting workshops and have cast talent from local institutions like the Oldham Theatre Workshop and the Carol Godby Theatre Workshop, based in Bury.
Gennie Radcliffe is Corrie's casting director, and her contact information is published online. She's worked on the show since 2004, and her email is [email protected]; or ,you can ring her at 0161 9520580. The team's postal address is Casting Department, ITV Coronation Street, Trafford Wharf Road, Manchester M17 1FZ. You can read a deep dive on the soap here.
Lots of ITV's other dramas are relatively commercial, often involving cops and crime; but that doesn't mean the casting directors aren't looking to small films, arthouse plays, and unexpected places for untapped talent. Every job, however small, is an opportunity.
It's also important to remember that, although ITV and the companies it owns do make lots of their own dramas, it also commissions dramas from other companies. So take a look at what's showing, and think about what you might be able to offer.
Take a look at big production companies like Banijay, which makes shows like Grantchester and The Good Karma Hospital for ITV. Do some detective work. Contact information for casting directors for other shows is often available via casting notices, production company websites, IMDb, and of course, those all-important show credits.
One of the biggest hits ITV has been involved in is Line of Duty, made by World Productions. WP is a powerhouse production company founded by screenwriter Tony Garnett. It's also responsible for shows such as the BBC's submarine thriller Vigil, which has just been recommissioned, and Sky hit Save Me with Lennie James.
"As every actor knows, it just takes one casting director to see one role to get you in the door."
With 11 million viewers on BBC One, Line of Duty is a big hit, and much of that is down to its casting director, Kate Rhodes James. She cast the three leads—Adrian Dunbar, Vicky McClure and Martin Compston—and as co-star Craig Parkinson explained, the show owes the CD a lot.
He told The Big Issue: "[James is] the one that's coming up with all these ideas. Right from the start, we all came from an independent film background—I'd done two films with Martin Compston; Vicky McClure was coming off the back of Shane Meadows' This Is England; Lennie James and Gina McKee were highly respected actors, but not from mainstream television. The most high-profile person was Neil Morrissey—and who else would have thought to put Neil in that part?" You can read more about Line of Duty in this handy deep dive.
As every actor knows, it just takes one casting director to see one role to get you in the door. Top casting director Kelly Valentine Hendry cast Grantchester, as well as other top ITV shows like The Bay, Unforgotten, and Broadchurch.
Hendry recently gave her top tips for actors looking for a callback and other gems: "On a callback, they liked what they saw, or I liked what I saw. So the director will want to see if he can direct you. They've already liked what you've done. Great. Stick to that. I'd even suggest coming in wearing exactly the same [thing]!"
This isn't an existential question, but more a nudge to make sure you're prepared. That means taking a fresh look at your headshots, CV, and show reel, as well as taking a look at advice on self-tape techniques.
Your agent (if you have one) should be all over ITV's multiple opportunities; and always remember to keep an eye on Backstage for auditions and the latest news. Talk to your agent about which ITV dramas might suit you: What type of actor are you? What shows would you like to work on? Whose career do you admire? Watch ITV dramas, watch the performances carefully, do your research, and prepare yourself for when the call comes. Take responsibility for your own acting destiny.
Good luck!