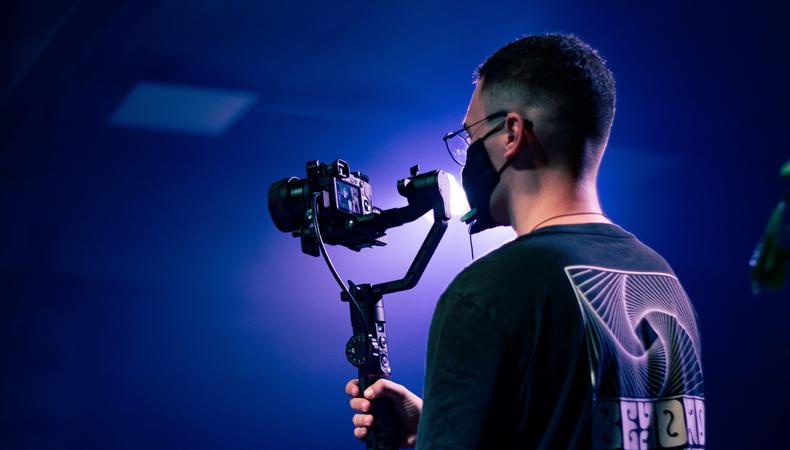 Ready for your next production job? Stay in the loop on industry and crew news with our write-up on who's looking for below-the-line and creative talent.
Please note that shoot dates are subject to state and county restrictions and may change. Refer to Call Sheet for the latest updates and keep checking Backstage for the latest news on project development during this time.
SOUND RECORDIST: CORPORATE VIDEO
A corporate video is seeking an experienced sound recordist to capture audio with their own equipment. The production requires two speakers, wireless lavalier microphones, and a boom microphone. The production will take place on Sept. 29 and Oct. 4. Pay is £200/day plus travel. Apply here by Sept. 21!
GRIP: COMMERCIAL SHOOT
A commercial shoot for a portrait painting company is looking for a grip to join the grip and electric team for Sept. 22. The shoot will adhere to COVID-19 protocols. Pay is $380/day plus overtime if the shoot lasts for more than 12 hours. Apply here!
SOUND MIXER: PSYCHOLOGICAL SHORT FILM
A short thriller is looking for a sound mixer with equipment to record and mix on set. The shoot will occur in October. Pay is £50. Apply here by Sept. 25!
PRODUCTION DESIGNER: FEATURE FILM
A feature film is seeking a production designer Sept.–Oct. The film is currently in pre-production. Pay is £200/day for a six-week shoot. Apply here by Sept. 24!
LINE PRODUCER/PRODUCTION MANAGER: FEATURE FILM
A feature film is searching for a line producer/production manager to shoot Sept.–Oct. The film is currently in pre-production. Pay is £200/day for a six-week shoot. Apply here by Sept. 24!
DIRECTOR OF PHOTOGRAPHY: MUSIC VIDEO
A music video is looking for a DP with a camera or preferred setup for shooting. The shoot will take place on Oct. 9. Pay is £100/day. Apply here by Sept. 22!
For more London-based production jobs, click here!
EDITOR: SHORT FILM
A short film is looking for an editor proficient in Final Cut Pro X to make changes to the film and trailer. Editors with experience using Adobe After Effects are a plus but not required. This is a paid position. Apply here!
CAMERA OPERATOR: BLIND DATE TV SHOW
A camera operator is needed to shoot a blind date TV show. Applicants must have equipment. Pay is £150. Apply here!
VFX EDITOR: TV SHOW
Dupe VFX is looking for a freelance VFX editor to lead all editorial tasks for a small team. Applicants must have experience in AVID Media Composer and proficiency in editing using Hiero, AVID, DaVinci Resolve, and Adobe Premiere. This is a project-based paid position. Apply here!
VIDEOGRAPHER + EDITOR: MOONSCAPE
A dramatic theatre production is in need of a videographer/editor to create a "video soundtrack" for their live-action, online, globally-streamed show. Pay and London dates are TBD, though work from home is a possibility. Applicants must submit a reel and cover letter. Apply here!
SCRIPT SUPERVISOR: HORROR SHORT
An independent horror short writer/producer is looking for a script supervisor to assist with continuity. Applicants must include their experience and availability for the next few weeks. Pay will be £8.72/hour. Apply here!