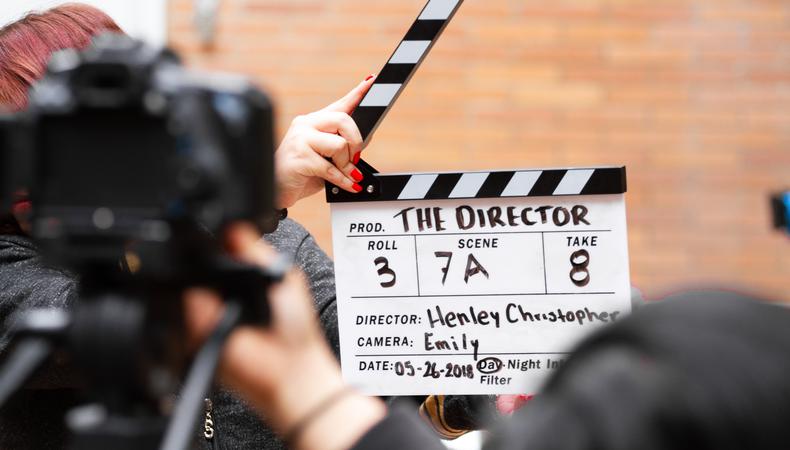 Ready for your next production job? Stay in the loop on industry and crew news with our write-up on who's looking for below-the-line and creative talent.
Please note that shoot dates are subject to state and county restrictions and may change. Refer to Call Sheet for the latest updates and keep checking Backstage for the latest news on project development during this time.
1ST AD: DYSTOPIAN FEATURE FILM
A dystopian feature film is seeking a 1st and 2nd assistant director to work on set from Nov. 2020–May 2021 on various dates. Candidates are required to provide a website or examples of previous work. The project pays £200/day and includes travel and overnight accommodation if filming exceeds two or more days. Apply here by Oct. 18!
EDITORS: FREELANCE
A Brighton-based studio is in search of freelance editors to help with their current work flow. (The studio is set for 80 or more future filming dates.) The job includes business advertising, corporate interviews, music videos, and wedding videos. They are looking for junior editors with little to no experience who are willing to learn and editors with experience working with DaVinci Resolve. Compensation depends on experience. Apply here by Oct. 12!
SOUND ENGINEER: WOMEN EMPOWERMENT PROJECT
An award-winning director is looking for a sound engineer to help record foley and dialogue for a project that will be submitted to a women's empowerment competition. This is a low-budget project and will provide a fixed price of £25. Apply here by Oct. 15!
MAKEUP ARTIST: TALK SHOW
"That's So Debatable," a social media talk show that discusses topics across the globe, is in search of a makeup artist who is skilled at working with different shades of black skin. The shoot will take place on Sept. 26 and pays £10/hour. Apply here before Sept. 24!
SFX MAKEUP ARTIST: HORROR FILM
A horror short is looking for a makeup artist who specializes in prosthetics and SFX. The shoot will take place Oct. 3–5, pays £250/day, and will reimburse for materials used and travel. Interested candidates should apply with a portfolio or Showreel. Apply here before Sept. 27!
VIDEOGRAPHER: MUSIC VIDEO
A musical artist is seeking a videographer to help shoot several music videos for their new album. Candidates must be available to shoot for all four days and provide a high-quality camera. Pay is a fixed cost of £1000 for all four days. Apply here before Oct. 1!
Join Backstage to access work from home jobs you can apply to right now!
DIRECTOR OF PHOTOGRAPHY: FEATURE FILM
'When the Withered Leaf Awakens,' a London-based feature, needs a director of photography and boom microphone technician. Both positions can be filled in an internship capacity or by those with more extensive experience and all equipment will be provided. Applicants should be local to London or the surrounding areas. Rehearsal, shoot dates, and professional pay are all TBD. Apply here by Sept. 25!
DIRECTOR OF PHOTOGRAPHY: "JACK"
Shooting in April 2021, a short, coming-of-age comedy is seeking a DP. Candidates must submit a headshot, cover letter, and video reel to be considered, and interviews will be conducted over Zoom. Pay is TBD. Apply here by Oct. 30!