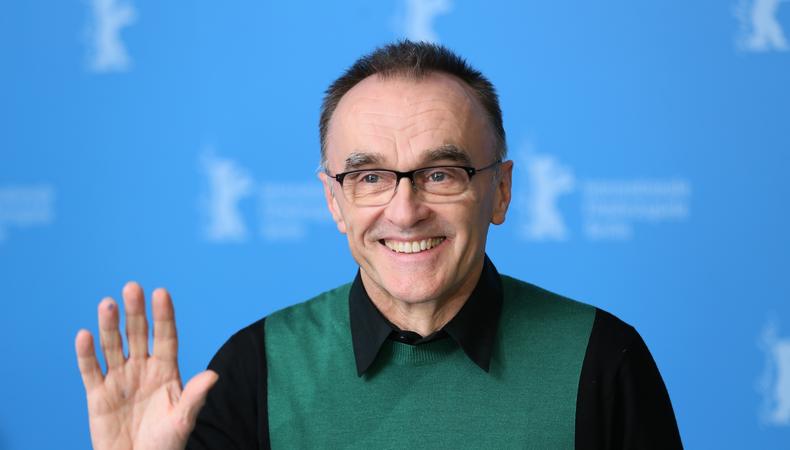 Hello, and welcome back to Week in Review, our roundup of industry-wide news. From stage to screens big and small, we've got you covered. It's everything you need to know and all you can't afford to miss.
Danny Boyle announces next film
It was confirmed last week that Oscar winner Boyle (Slumdog Millionaire) has boarded rock biopic Creation Stories as executive producer. Charting the Britpop years through the incredible story of Scottish rock mogul Alan McGee, the film is likely to feature plenty of music from the period in trademark Boyle style. Covering the inception of McGee's company Creation Records, it explores how the once written-off Glaswegian spotted and signed Oasis and went on to shape an era of music and culture before even being welcomed into Number 10.
Over an incredible career, McGee signed and managed The Jesus and Mary Chain, Primal Scream, and My Bloody Valentine, but lost it all, closing Creation Records in 2000 and struggling with substance abuse. Head to UK Greenlit to find out more, including casting information.
Deaf actor makes history at RSC
Deaf actor Charlotte Arrowsmith made history with the Royal Shakespeare Company (RSC) last week by becoming the first performer to understudy a hearing role using British Sign Language (BSL). Arrowsmith stood in for Melody Brown in the role of Vincentia in the RSC's Stratford production of The Taming of the Shrew, the first time a D/deaf actor has understudied for a hearing performer anywhere in the UK.
The RSC reported that "the rest of the company embraced the use of BSL by incorporating some signs and gestures into their performances, helping to integrate Vincentia into the scenes." Arrowsmith said: "It shows that nothing is impossible if we try as a team, and with more time it shows how much a mainstream cast can bring together BSL and diversity into the mix."
Tax authorities 'conducting a coordinated attack' against actors
Warnings have been issued that HMRC is "conducting a coordinated attack" against actors, with Equity saying it is "under siege" in defending members against the tax authority. After actor Robert Glenister lost a test case against HMRC last week, General Secretary Christine Payne described the approach of tax authorities as "ruthless" and warned that "HMRC's attitude towards the creative community is fast becoming a crisis."
Equity had been supporting Robert Glenister when a ruling last week saw the actor lose an appeal and become liable for £147,000 in unpaid National Insurance Contributions because he had been employed through a company. Equity described the actor's situation as a test case, with "implications of HMRC's approach…not simply affect high profile performers, but all of those struggling to make a living pursuing their dream of entertaining the public."
READ: The Essential Actor's Guide to Paying Tax in the UK
Pet Shop Boys pen new musical
Acclaimed electronic music duo Pet Shop Boys are to premiere a new cabaret musical at this year's Edinburgh Fringe. Called MUSIK, the one-woman show at Edinburgh's Assembly Rooms will star Frances Barber, reprising her role as Billie Trix from their 2001 musical Closer to Heaven. The writer of the book for the original production, Jonathan Harvey (Beautiful Thing), also returns. MUSIK will feature a mixture of six new and classic songs from Pet Shop Boys, who said they had been discussing a sequel for the past two decades. "We loved the compelling outrageousness of the character Billie Trix as written by Jonathan and performed by Frances Barber…We're thrilled that this show is finally happening."
READ: Tracking the Epic Rise of the 1-Woman Show
The Boys finally gears up for production
Russell T Davies' epic drama The Boys, covering a decade of British social history and following the lives of three lads amidst the AIDS crisis, has begun moving towards production. Set in the 1980s, the five-part series explores the impact of those hit by the virus and, in Davies' words, tells the story of people who are in danger of being forgotten. A long time in development, The Boys will air on Channel 4 later this year.
For more from Backstage UK, check out the magazine.