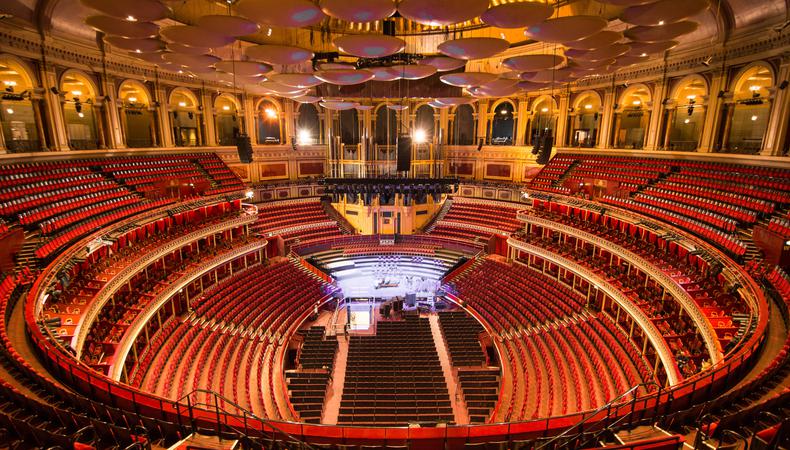 After UK culture secretary Oliver Dowden released a "vague" five-step roadmap to rescue performing arts venues last week, the British government has now stepped up and offered a £1.57bn lifeline to keep the arts sector alive.
The arts sector includes theatres, sites of historic interest, and independent cinemas, all of which have been closed since the middle of March 2020 due to the Covid-19 pandemic. An open letter from some of theatre's leading creatives including Emma Rice, James McAvoy, and Phoebe Waller-Bridge suggested a "cultural catastrophe" was on the horizon without government intervention and support.
The package, announced today by UK prime minister Boris Johnson, includes a £1.15bn fund to go towards cultural organisations in England, which includes £270m in loans and £880m in grants. In addition to theatre, £100m of support has been made available to English Heritage and other national cultural institutions, while extra money has been set aside for devolved administrations in Scotland, Wales, and Northern Ireland.
The sector has been particularly hard hit during the pandemic, laying off part-time staff and furloughing full-timers. Recently, the UK's National Theatre announced they were making 400 part-time staff redundant, while other theatres have closed completely.
Among those are the Nuffield Southampton Theatres, with the loss of 86 jobs, and Leicester's Haymarket Theatre, which went into liquidation in May. Theatre Royal Plymouth and Birmingham Hippodrome have already seen the start of redundancy processes, while the Royal Exchange in Manchester announced that it now faces the difficult decision of whether or not to make 65% of its permanent staff redundant.
Numerous industry spokespeople have called for support, and there had been complaints that the government was "standing idle." Stephen Crocker, chief executive of Norwich Theatre Royal, told the Guardian he was "shocked and angry" that the government had apparently been allowing the industry "to fade into dust."
There are now clear signs of relief across the industry. Vicky Featherstone, artistic director of the Royal Court said: "It is an extraordinary amount of money and it means that they have really listened to all the incredible people who have been putting forward the arguments about what is needed and why it is needed."
Tempering the relief are concerns it has come too late. Featherstone told the Guardian: "Now we must ensure that the brilliant freelancers that make our theatres are properly supported and that we all get back to making productions for our wonderful audiences as soon as possible."
The prime minister said: "From iconic theatre and musicals, mesmerising exhibitions at our world-class galleries to gigs performed in local basement venues, the UK's cultural industry is the beating heart of this country.
"This money will help safeguard the sector for future generations, ensuring arts groups and venues across the UK can stay afloat and support their staff whilst their doors remain closed and curtains remain down."