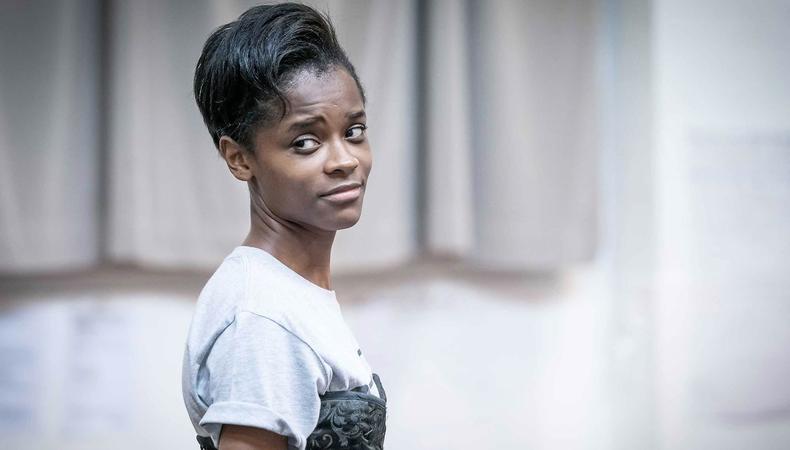 Welcome to Decoded, a series that deciphers different corners of the UK performance landscape. This week, Backstage decodes the Young Vic, one of Britain's most exciting and influential theatres. We look at why that might be, how you can get involved, and why its artistic director Kwame Kwei-Armah says "the Young Vic is funky…"
Don't Say: "The thee-ay-tar is not a place to be funky!"
Do Say: "Diverse, creative and bold, the Young Vic is one of the UK's most exciting theatres."
What is it?
The Young Vic Theatre began in 1970 as an offshoot of the Old Vic, its more venerable sibling situated just down the road. Back then, Old Vic boss Laurence Olivier called it "an experimental workshop for authors, actors and producers" – and its reputation for innovation continues today. If you're after socially committed, pioneering and agenda-setting productions, the Young Vic is for you.
It was conceived as a theatre aimed at younger audiences, offering high-quality productions in an informal setting at an affordable price. Primarily, it has performed classic plays produced in innovative ways – but it's also been a champion of new talent. We should also mention it has a great bar too!
Looking for your next stage role? Check out our UK castings
Why should I care?
Well, you don't have to care – it's just that the Young Vic has a reputation for spotting and nurturing new directors and actors. Once upon a time, young whippersnappers like Helen Mirren, Jude Law, Jane Horrocks and Judi Dench all played there. Upset at the lack of a window in her dressing room, an enterprising Dame Judi took matters into her own hands by painting a window on the wall. Problem solved. Directors like Ivo van Hove, Benedict Andrews and Carrie Cracknell all got starts at the YV, and back in 1972, a new composer called Andrew Lloyd Webber premiered Joseph and the Amazing Technicolour Dreamcoat at the Waterloo space.
Since joining the theatre in 2018, artistic director Kwame Kwei-Armah has ushered in a dynamic new era. He's made it his intention to reach out to new audiences and talent, enticing people you might not expect to go to the theatre or write or act, to get involved with "socially relevant" productions. He also put the YV's money where his mouth is by offering £5 tickets for the first preview of every show in the main house. When he says he wants new voices full of "joy and love and energy" to be heard at the Young Vic, could he be thinking of you?!
How do I get involved?
The Young Vic wants you to get involved in its work and is very active in reaching out. It runs placements and internships for young people interested in a theatre career as well as offering extensive work experience slots. The Taking Part team also run a brilliant scheme where people aged 16–25 operate a "parallel production" to one of the plays being performed in the main theatre – working with a professional team to produce their own version. They organise a wide range of projects, from skills-based workshops to their much-admired Directors Programme, which provides "proactive support" for professional directors at the early stages of their career.
Kwei-Armah told reporters that "access for all" is in the Young Vic's DNA – and their website certainly proves it. Go to the Young Vic Team page and you can email most key staff members, which seems like a great way to take that first step.
What else do I need to know?
Kwame Kwei-Armah's first production as the Young Vic's artistic director was a big hit – inspiring high hopes for the theatre's future. A musical version of Shakespeare's Twelfth Night set during the Notting Hill Carnival, it featured Motown, Segways and an ensemble cast made up of 40–50 people from the local community. At his interview for the top job, Kwei-Armah told the board: "The Young Vic is funky, and I love me some funk." After half a century of existence, is the Young Vic entering a funky new era?
More in our Decoded series: