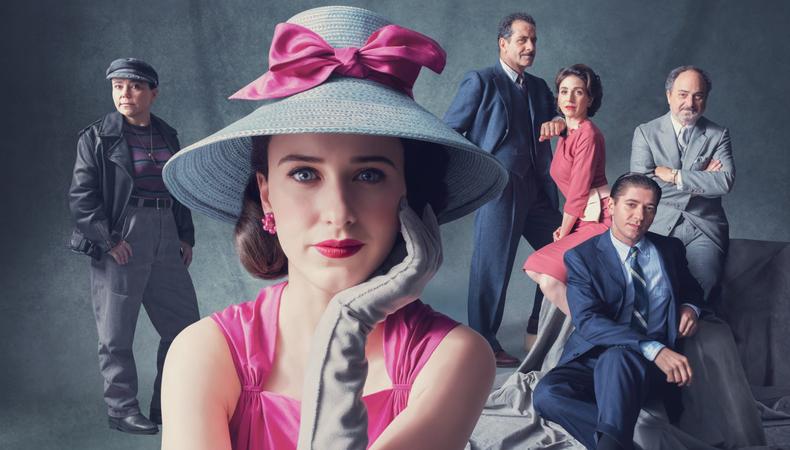 Welcome to Decoded, a series that deciphers different corners of the UK performance landscape. This week, Backstage examines Amazon. One of the world's largest and richest companies, it's also a major player in television and film production. We look at why that is and how you can get involved.
Don't Say: "I prefer Netflix."
Do Say: "Amazon's productions are really exciting, offering something different in the vast streaming universe."
What is it?
Amazon Prime Video is the online retailer's video on demand (VOD) service, offering film and television programmes to millions of subscribers worldwide. It may be based in the US but Amazon is now a major component of the UK media landscape, significantly beefing up its presence here as well as heavily investing in UK talent. It also showcases original productions made by Amazon Studios, the web giant's content creation arm. If you've ever watched TV shows like The Marvelous Mrs. Maisel, Transparent, The Grand Tour, Good Omens, or Jack Ryan, or seen films such as The Big Sick, Manchester by the Sea, or Suspiria, then you've got Amazon to thank for it.
Why should I care?
Amazon is one of the world's biggest and richest companies, which means they have money to spend and they want to spend it on productions you might be able to work on. And we're not talking pocket change here: Amazon didn't think twice about shelling out £207m on the rights for a new Lord of the Rings adaptation, and it's reported they'll be spending $1bn producing it. Amazon Studios head Jennifer Salke recently said a "global casting search is well underway" – so maybe it's time to dust off your Elvish.
Not a goblin fan? Amazon has also been splashing the cash on the work of big-name directors. Writer-director Jordan Peele signed with the Studio and they've also been working with Nicolas Winding Refn and Oscar-winner Barry Jenkins as well as Nicole Kidman's new production company. Amazon also regularly teams up with other content creators to fund co-productions like Fleabag and Sharon Horgan's Catastrophe. All this means jobs for actors like you.
How do I get involved?
Streaming may be a relatively new kid on the global media block but getting cast on an Amazon show is like getting cast on any production. They use casting agents, so keep an eye out for their regular global casting calls and stay on top of Backstage's regularly updated casting news.
A few casting directors with Amazon experience include London based CD Kelly Valentine Hendry – who worked on the streamer's new fantasy epic The Wheel of Time – and Suzanne Smith, who cast the recent David Tennant and Michael Sheen Amazon drama Good Omens. Another agent to watch is Kate Dowd, who cast the big-budget Amazon TV series Jack Ryan. Amazon is regularly casting, so keep those eyes peeled.
What else do I need to know?
It's all looking rosy for Amazon, right? Well, yes, but the retailer-turned-production-powerhouse might not have it all its own way. Obviously, there's uber-streaming rival Netflix to contend with, but also the arrival of alternative services from industry big boys Disney, WarnerMedia and Apple – as well as BBC and ITV's streaming service Britbox – will up the competition. With so much content to choose from, and a reluctance for households to sign up to multiple subscription services, having a distinctive quality offering will be crucial to winning over our easily distracted eyeballs. That said, Amazon's sheer size and the depth of its pockets should ensure its place at the top table of global media for a long time yet.
More in our Decoded series: